Tech Strategist: How Facebook And Twitter Are Stealing Google's Market Share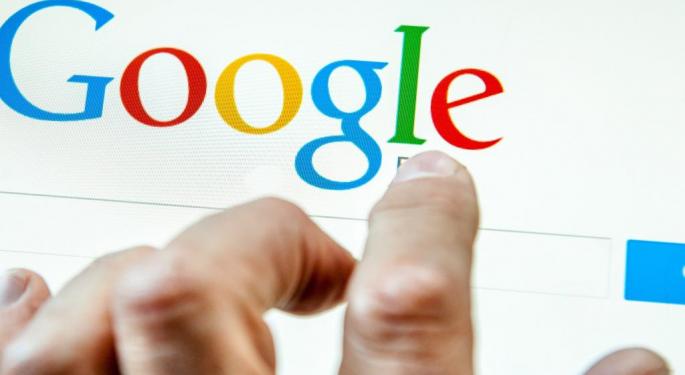 Technology stock strategist Sean Udall doesn't think Facebook Inc (NASDAQ: FB) will ever charge its users.
He said the users, themselves, are the ultimate money-makers for this type of company, because they track data and do directive marketing and advertising based on it.
"The user community for all of these platforms is way more valuable to advertisers because of the underlying data they can get than it would be if they started charging $1," he said.
Udall is also the CIO of Quantum Trading Strategies and author of the TechStrat report. He recently joined Benzinga's #PreMarket Prep show to talk about why this kind of data analytics might be what pulls Facebook and Twitter Inc (NYSE: TWTR) ahead of tech giant Google Inc (NASDAQ: GOOG).
Related Link: Jeff deGraaf On What Happens When Quantitative Easing Ends
"I think one of the things that could be really interesting in the next year or two is how search revenue hangs on versus real-time, geolocation-targeted advertising, he said. "That's Twitter's sweet spot. Facebook has a fair amount of that, too."
Just this week, Twitter announced an analytics deal with International Business Machines Corp. (NYSE: IBM).
"I love the fact that Twitter licenses data. I think the big data, real-time, geolocation targeting theme could be absolutely massive for Twitter, and it is very much untapped," Udall said.
Sunday Randoms: Anyone citing the PE for $TWTR as a valuation comp metric should probably be avoided.

— Stock007 (@UdallTechStrat) October 26, 2014
Udall said people get it. Apple Inc (NASDAQ: AAPL) even recently bought a Twitter analytics startup called Topsy Labs. He thinks the next "holy grail" in Internet advertising will be integrating search with real-time social media data. For now, he still thinks Facebook and Twitter have got the right idea.
"These guys have really created pretty darn successful revenue streams," he said. "I think Facebook and Twitter are starting to soak in and grab a little bit of market share from Google."
Udall also talked about LinkedIn Corp (NYSE: LNKD) and why he's long on Twitter and short on Facebook.
Check out his full interview here:
Don't forget to tune in to Benzinga's #PreMarket Prep Monday-Friday 8-9:45 a.m. ET for all of the premarket info, news and data needed to start the trading day.
View Comments and Join the Discussion!
Posted-In: Apple Benzinga #PreMarket Prep Facebook Google IBM Sean UdallTech Interview Best of Benzinga