Will Facebook Inc's Health Care Initiative Exploit Users?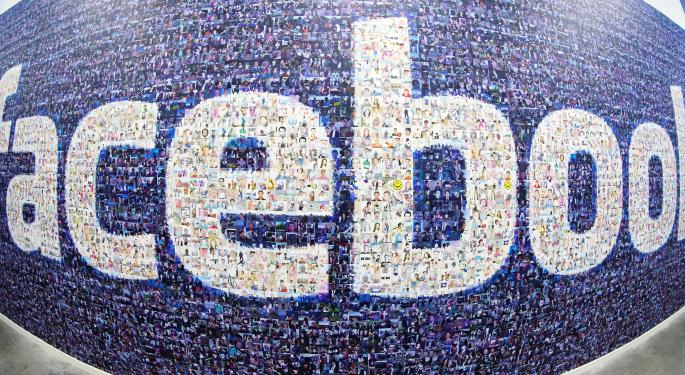 Facebook Inc (NASDAQ: FB) is expected to enter the health care sector with support communities and/or preventative care applications. This could be huge for the social network, which already collects some user data.
What does it mean for Facebook's 1.32 billion users?
"I think it's a risk of privacy," Wayne State University communications professor Karen McDevitt told Benzinga.
"When it comes to health care, we need to be very careful about whose information it is and in whose hands. We've already seen episodes of breaches of privacy in the health care industry. There are daily occurrences. The results are sometimes minimal, but they can also be quite harmful. I think the fact that we're dealing with health care specifically is cause for concern."
Related Link: Facebook Messenger And 3 Other Privacy Concerns With Apps
Dan Miller, senior analyst and founder of Opus Research, shares McDevitt's concerns.
"It's inevitable," Miller told Benzinga.
"If it isn't Facebook, Apple's plowing ahead with it -- the new OS has a health folder. Individuals are being conditioned to voluntarily provide this information, whether it's monitoring or health information or building communities of interest. Health care is very personal. It's just something people feel very strongly about. The privacy stuff has to be addressed whether it's Facebook or WebMD or whatever health care network people organically build around themselves."
Beware Before You Share
Consumers have learned that anything they post online can and will be used against them.
Health information is no different.
In the case of Facebook, a simple health-related search could be detrimental. "Let's say you're applying for a job and not only have you left that incriminating photo on your Facebook page, but you also have information that says to your potential employer that you suffer from severe migraines on a regular basis," said McDevitt.
"Do you think that employer is going to think twice about whether or not you're going to be able to show up for work everyday?"
Related Link: 5 Advertising Mistakes Twitter And Facebook Should Avoid
Taking Control
Facebook claims that it will be more transparent about the way it experiments on its users. The company has not said anything about how it will handle users' medical information since that venture is still just a rumor.
If Facebook proceeds with its health care plans, though, Miller thinks it will "elevate or expose the need for individuals to take better control of how they release information about themselves."
Where Are The Benefits?
If users are able to connect more easily and find medical information that they may have otherwise missed, Facebook's health care plans could be significant. It could allow users to live happier and healthier lives, and McDevitt, for one, thinks is a great example of the good Facebook could accomplish.
Even so, the social network might not profit directly from those who end up using its rumored health care services.
"It's not going to be a revenue-driver on the consumer-facing side," Brett Golden, president and co-founder of The Chart Lab, told Benzinga.
"But I think it could be huge for drug companies and the health care system if they had more data on the people that are on their site. I think it's just another way for them to collect additional data that enriches their offering. I think that's probably about it."
Disclosure: At the time of this writing, Louis Bedigian had no position in the equities mentioned in this report.
Posted-In: Brett Golden Dan Miller Facebook Karen McDevitt Opus Research The Chart Lab Wayne State UniversityTech Best of Benzinga
View Comments and Join the Discussion!