Will Netflix, Inc.'s $40 Million 'Gotham' Gamble Pay Off?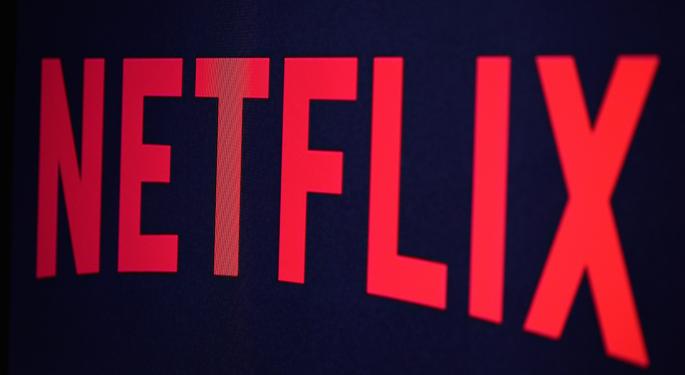 Netflix, Inc. (NASDAQ: NFLX) will reportedly pay $1.75 million for each episode of "Gotham," a new drama from Twenty-First Century Fox Inc (NASDAQ: FOX).
The show premiered with fairly strong ratings on Monday night, but the series has a long way to go. If a full season is produced, Netflix could pay upward of $40 million for rights (23 episodes x $1.75 million = $40.25 million).
"I think it's a call option," Brett Golden, president and co-founder of The Chart Lab, told Benzinga. "I think it's a really good move to potentially lock in future profits."
Related Link: Will Netflix Produce Another 'House Of Cards'-Sized Hit?
A Necessary Evil
Sean Udall, CIO of Quantum Trading Strategies and author of The TechStrat Report, told Benzinga that Netflix is simply doing what it has to do. "Their whole business model is predicated on securing content that the other streaming services do not have, and paying a lot for it," said Udall.
"If they quit doing that, what do they really have? They don't have a technology that has a moat around it. Other people are doing the same thing -- Amazon, Hulu," he added.
Udall also said that Netflix could be in trouble if it doesn't perpetuate this business model. "If they get to a point where they're not securing proprietary content -- either they don't get stuff that is coming out earlier than other [services] or shows that competitors don't have -- they're basically in trouble," he remarked.
Related Link: Will Twitch Overtake YouTube And Netflix?
Searching For Network Success
Rob Enderle, principal analyst at Enderle Group, believes this strategy is all part of Netflix's plan to become a network.
"The only way you're going to be a network is if you get lots of content," Enderle told Benzinga. "They recognize that as long as other people own the rights to top content, they can't get to where they want to go, which is to basically replace a network, if not all of them.
"This is their path to success, so they have to make bets on new shows, because once a show is successful it's too expensive to acquire," he added.
Enderle thinks that "Gotham" was a "pretty good risk" because "Smallville" and "Arrow" were successful.
"They probably paid more for it than any other untested show, but certainly less for it than if they had waited until it was successful," Enderle explained. "In fact, then it might have been too late because someone else may have acquired the rights."
Bingers Beware
Albert Fried & Company analyst Rich Tullo is worried that consumers will skip "Gotham" on TV and watch it later on Netflix.
"I've seen it a couple times with these guys," Tullo told Benzinga. "A show, because it's going to be on Netflix, doesn't do great in the ratings because people are going to wait to binge-watch it on Netflix. It gets canceled, and then Netflix picks it up even cheaper. That's what happened with 'The Killing.'"
Disclosure: At the time of this writing, Louis Bedigian had no position in the equities mentioned in this report.
Posted-In: Brett Golden Gotham Netflix Rich Tullo Rob Enderle Sean UdallTech Best of Benzinga
View Comments and Join the Discussion!