EXCLUSIVE: How Former IBM Exec Mychelle Mollot Will Help Klipfolio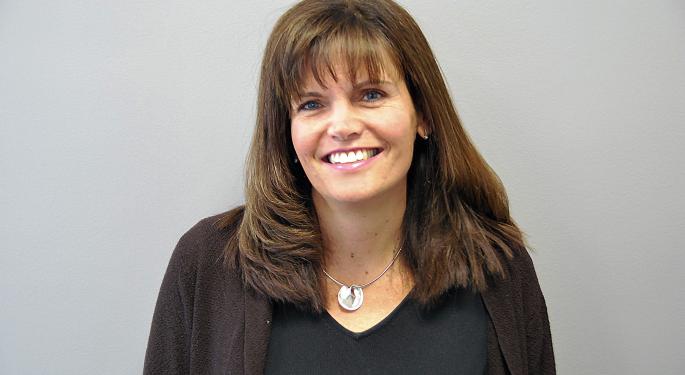 Former IBM (NYSE: IBM) executive Mychelle Mollot has officially joined Klipfolio as the company's new chief marketing officer.
Mollot is a marketing veteran with more than 25 years of experience. She has held a number of high-profile positions at IBM and most recently served as the company's vice president of mobile solutions.
"I decided after working in mid-sized companies -- and then extremely mega-sized companies like IBM -- I wanted to round out my career by doing a startup," Mollot told Benzinga. "Once I left, I started looking more aggressively, and Klipfolio and I came to an agreement, and I joined in September."
Klipfolio had previously announced that it raised $1.7 million after being in business for 13 years. It was not immediately known how Klipfolio -- which has attracted a number of big customers, including Coca-Cola (NYSE: KO), Intel (NASDAQ: INTC) and IKEA -- would use the funds.
"The reason I view them as a startup is, the product we are now in market with has only been out for two-and-a-half years," said Mollot, adding that the company has the energy and hunger of a new enterprise. "I wouldn't be here if I didn't really feel that it was behaving like a startup."
Related Link: The Most Important Startup Advice Most Entrepreneurs Never Get
Always Learning
Mollot said that she learned a lot about digital marketing during her time at IBM.
"That's where I really honed my skills," she said. "I learned from some of the best in the business."
Mollot joined IBM after her previous employer, Cognos, was acquired by IBM in 2008.
"From that point on, we acquired six companies," said Mollot. "A number of them were … very small companies. What I learned was how to take a small company, use the same techniques that you would use on a larger company, and make them grow. That was probably the biggest learning -- how to apply it over and over again to these acquired companies to bring them into IBM."
Staying Focused
After being involved with several acquisitions, Mollot learned that smaller companies try too hard to serve everyone.
"Digital marketing requires that you focus, that you have a message that resonates -- maybe with a smaller group of people -- but that you do many of those so that you're really targeted," she said. "If you do really broad-based messages, it appeals to nobody."
Mollot warned that attention spans are short. She said you only have a second to capture a prospective customer.
"If you aren't very focused in your outreach, you're just not going to capture them to even be able to get that conversation going," said Mollot. "That's what I think a lot of smaller companies can learn: you really do have to lay your bets down in terms of who you're going to focus on and what message you're going to focus on."
Disclosure: At the time of this writing, Louis Bedigian had no position in the equities mentioned in this report.
Posted-In: Cognos IBM Klipfolio Mychelle MollotTech Best of Benzinga
View Comments and Join the Discussion!