5 Ways Google Is Making Your Life Easier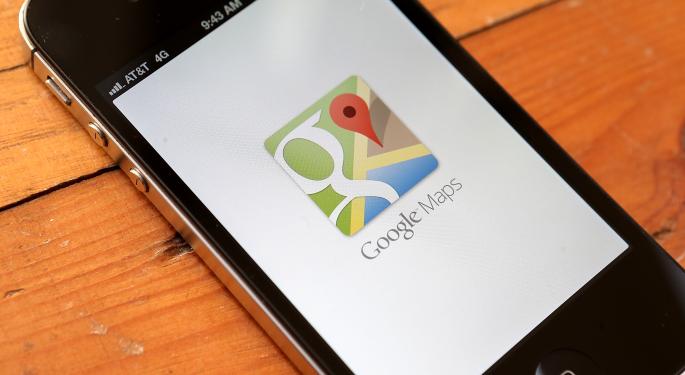 Google (NASDAQ: GOOG) started as a search engine, but it has evolved into a company that offers a wide variety of services -- everything from maps and e-mail to smarter phones and better homes.
The company never stops experimenting with new ideas, many of which seem to come out of nowhere.
Many of these are already making life easier for the individuals that use them, as illustrated in the following list.
1. Alternate Flights
Google has introduced a new feature that could save travelers a lot of trouble the next time their flight is delayed.
Related Link: Should Apple And Google Develop Cross-Compatible Devices?
The Android version of Google Now (part of the Google Search app) will offer alternate flights if the users current flight is postponed or canceled.
According to The Wall Street Journal, this new feature will only become active if users give Google permission to go through their contacts. Consumers might be will be willing to pay that price in order to avoid a lengthy flight delay.
2. Indoor Maps
Three years ago, Google expanded its global mapping services and began to map the great indoors.
Starting with the Mall of America, San Francisco International Airport and a number of high-profile retailers (Macy's, Home Depot and IKEA, among others). Google has now amassed a collection of several thousand floor plans for indoor maps.
This will come in handy the next time you get lost at Chicago O'Hare International Airport.
3. Easy-To-Retrieve Contacts
Before Gmail, it wasn't easy to transfer contacts to a new phone. Google makes this process a snap by allowing users to log into their account on any iOS or Android phone and instantly synch their contacts to the device. The device is then automatically populated with phone numbers, e-mail addresses and other important details.
Since contacts are transferred through Gmail, users can instantly add new contacts and retrieve them from any device.
4. Google Docs
Much like Gmail, Google Docs is a set of tools that is essentially everywhere. If a user has an Internet connection, chances are he or she can access Google Docs.
For personal or sensitive information (such as financial records), the cloud may be a risky storage option. For everything else -- especially documents that are being utilized and edited by multiple people -- Google Docs can be a life-saver.
5. Google Will Take You To Work … Someday
In addition to its massive search business, Google has been working hard to build a self-driving car. The technology is getting better and could one day fulfill the driverless car dream that Google hopes to achieve.
If successful, Google's cars could take people to work, allowing passengers to be more productive (you can't safely answer e-mails with both hands on the wheel). The cars could also function as a makeshift network of taxis and take individuals to various locations for a fee. Payment could be submitted through a smartphone, similar to Uber but without the human driver.
Disclosure: At the time of this writing, Louis Bedigian had no position in the equities mentioned in this report.
View Comments and Join the Discussion!
Posted-In: Gmail Google Google Now The Wall Street JournalTech Best of Benzinga