State Of Bitcoin, Regulation And Radical Transparency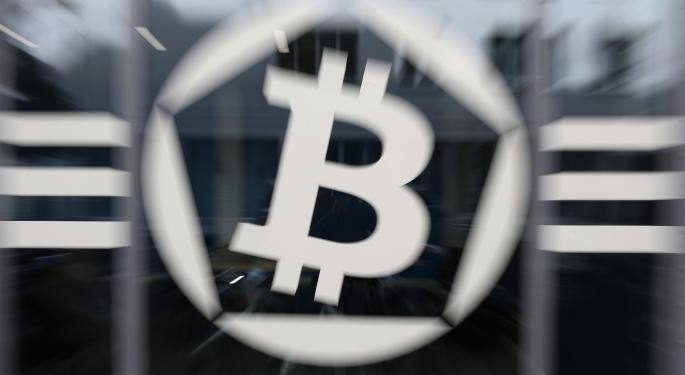 State Of Bitcoin Report
CoinDesk released its 59-slide State of Bitcoin Q2 2014 Report. Highlights include:
4x increase in mainstream media mentions from last year
63K merchants accepting bitcoin
5.3 million bitcoin wallets
2014 VC investment run-rate larger than 1995 internet
$546 billion potential financial services market cap disruption from bitcoin
Bitcoin's Wikipedia page had 889K views in the last three months
340 iOS bitcoin apps & 250 Android bitcoin apps
Bitcoin is 4000x cheaper than a typical remittance transaction
Judge: Bitcoin Functioned As Money
"The money laundering statute is broad enough to encompass use of Bitcoins in financial transactions. Any other reading would—in light of Bitcoins' sole raison d'etre—be nonsensical," reported Wired.
This order sets the stage for the Silk Road case which may have far reaching consequences for the bitcoin ecosystem. Until specific digital currency regulation is enacted, regulators will interpret how existing regulations apply to bitcoin companies and users.
Related Link: $16.7 Million Government Auction Did Not Cause Panic Selling
Bitcoin Foundation Hired Lobbying Firm
The Bitcoin Foundation hired lobbying firm Thorsen French to "introduce Bitcoin and the foundation to Capitol Hill offices."
The firm will discuss the benefits bitcoin promises to bring humanity and the firms that are delivering those benefits. These efforts are important, as it is expected governments will craft digital currency regulation in the near future.
5,000 Terminals Enable Ukrainians To Trade Cash For Bitcoin
CoinDesk reported that Ukraine's National Credit Bank has 4,900 payment BNK-24 terminals, which are used to pay for a variety of goods and services like utility bills, mobile phone credits and now bitcoin vouchers. Users can redeem vouchers at the bank's website.
Bitcoins.com On Auction Block
Bidders will be able to try and win the bitcoins.com website until July 23 at 10:00 p.m. CT. The site is used to evangelize bitcoin and educate potential users. The proceeds of the auction will go to repay Mt. Gox creditors, according to Forbes.
New Index Ignores Bitcoin Price
Pantera Capital has created a new index to help investors understand the evolution of the bitcoin ecosystem (other indexes focus on price). This year, bitcoin's price has declined, while bitcoin fundamentals are stronger than ever. Pantera feels with its index ignoring price, it will be a better tool to gauge the growth and adoption of bitcoin.
Illegal French Bitcoin Exchange Closed
Although most people think bitcoin is unregulated, French police closed a French bitcoin exchange operating illegally. Authorities closed the exchange, seized 388 bitcoins, computer hardware and €9,000, according to Coindesk.
Bitcoin Exchanges Provides Unprecedented Transparency
Hong Kong exchange Coinport enables customers to validate the exchange's reserves. Coinport's innovative website provides never-before-seen transparency for customers to self-verify the exchanges funds. Bitcoin enthusiasts expect this type of transparency to permeate the industry and prevent catastrophes like Bernie Madoff's $50 billion Ponzi Scheme.
Disclosure: At the time of this writing, David Smith has a long bitcoin position and owns So What's Bitcoin?
View Comments and Join the Discussion!
Posted-In: Bitcoin bitcoin weekly recap lobbyists Pantera CapitalTech Best of Benzinga