Could Bitcoin Disrupt More Than Finance?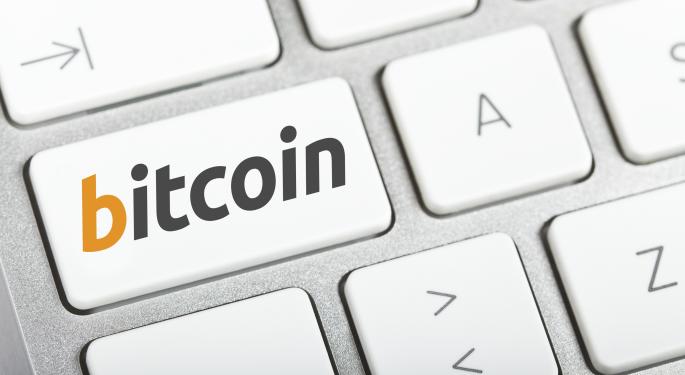 Many people are still trying to understand bitcoin. The underlying technology -- a person-to-person digital exchange -- appears to be moving forward at a breakneck pace. And this year, unprecedented business models are being built on top of bitcoin-like technologies.
Many investors have a hard time buying into bitcoin because of a similar reluctance seen during the birth of the telephone - a willingness to have a vision of the technology's future applications. But that won't be the case much longer.
Bitcoin Is Mainstreaming
This year several large companies like Expedia, Dish Networks, and Overstock have started to accept bitcoins. And while bitcoin is an efficient payment network, the technology will be much more disruptive as other services start to come online.
Related Link: How History Shows Bitcoin Could Transform Finance
Here are some examples of innovative bitcoin services:
Chicago Sun Times newspaper ads accept payments from consumers.
Proof of Existence - a nearly free notary service.
ChangeTip - letting people send money through Social Media
BitPesa's London to Kenya low-cost remittance service
Beyond Bitcoin
Bitcoin-like technologies are on the cusp of being even more disruptive.
"Instead of paying an inflated cost to a corporate behemoth, users will pay other users directly for services they utilize on the network," according to Storj's Shawn Wilkinson.
Dropbox Replacement Storj
Entrepreneurs like Shawn envision a future where service providers like dropbox "adapt or become obsolete." How does it work?
Storj is a service that is like Dropbox. However instead of a huge server farm, technicians, a human resources department, etc, Storj is simply software. Storj pairs people with extra computer storage space to consumers who want that storage space. The storage providers get paid by the storage users. Storj anticipates their model will reduce the costs of storage by a factor of 10 to 100 for consumers.
In addition to being substantially cheaper Storj provides better security and privacy for users. The Storj team and users cannot access anyones files for any reason. Competitive offerings from Dropbox, Microsoft, Apple, and Google all allow the company to access files stored with them and have had security holes.
Twitter Replacement Twister
Another service out to kill a big brand is Twister. Like Storj, Twister removes the expense of having a company run a service. Twister, like Storj, is merely software -- and relies on users to provide the computers necessary for the service.
Unlike Storj, Twister does not pay users for running the network. In the current model users are rewarded by being able to promote posts, similar to Twitter's promoted tweets feature. And just like Storj, Twister claims to be better for users because direct messages are encrypted, ip addresses aren't recorded, and users have complete freedom of speech.
Related Link: Signs A Bitcoin Tidal Wave Is Forming To Disrupt Business
Just The Beginning
Proof of Existence, Storj, Twister -- these apps are just an early taste of what is coming. Thousands of developers and entrepreneurs around the globe are envisioning new business models and services that are cheaper and better than competitors. If these models are successful, bitcoin will disrupt not only finance, but may reshape the way many businesses are organized.
Disclosure: At the time of this writing, David Smith has a long bitcoin position and owns So What's Bitcoin?
View Comments and Join the Discussion!
Posted-In: Bitcoin ChangeTip Dropbox Sun Times twitterTech Best of Benzinga