Breaking Biotech: Gilead's Phase 2 Study Results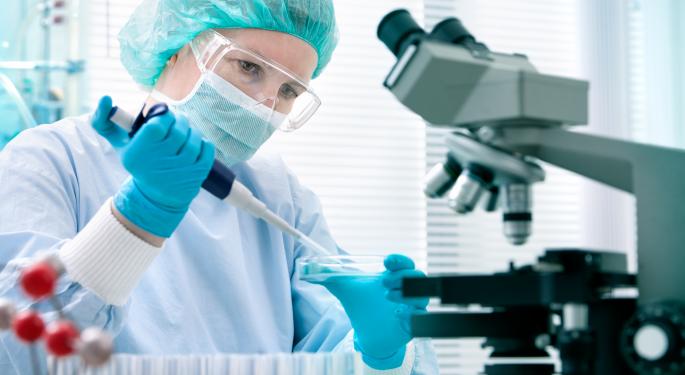 When it comes to the biotech industry, it's hard to stay in the loop without following Gilead Sciences (NASDAQ: GILD).
That being the case, investors might be interested in the company's Phase 2 study results of HARMONY that were released this weekend.
HARMONY is a randomized, double-blind, placebo-controlled study evaluating the effect of ranolazine and low-dose dronedarone, each given alone and in combination, on atrial fibrillation burden (AFB) in patients with paroxysmal atrial fibrillation (AF).
AF is the most common type of abnormal heartbeat, or arrhythmia. It's caused by abnormal electrical discharges in the atria (upper two chambers of the heart), which prevent the heart from pumping blood normally, and usually causes the heart to beat too rapidly. Symptoms include palpitations, dizziness, fatigue and shortness of breath.
Related: Five Star Stock Watch: Tesla Motors
In short, the results of the study were favorable. In HARMONY, the combination of ranolazine and low-dose dronedarone provided greater reductions in AFB from baseline than either therapy used alone.
"HARMONY suggests that a new therapeutic approach of combining ranolazine and low-dose dronedarone is more effective than either therapy alone in lowering AF burden. Pending larger Phase 3 evaluation, a combination of ranolazine and low-dose dronedarone has the potential to help address a significant and growing unmet need for additional treatment options for people living with this serious disease." said Peter R. Kowey, MD.
Gilead's stock has been trading within six percent of new highs in Monday's trading session.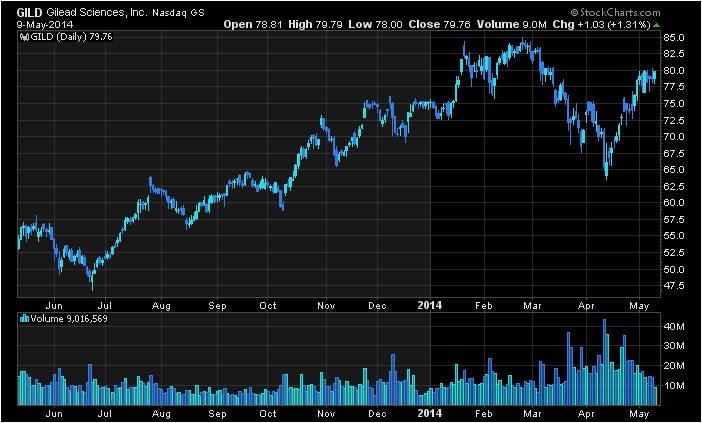 The stock closed at $79.76 on Friday and appears poised to challenge its 52-week high of $84.88.
Tags: Gilead Sciences HARMONY
Posted in: Tech Trading Ideas Press Releases Best of Benzinga