Does Home Automation Really Save You Money?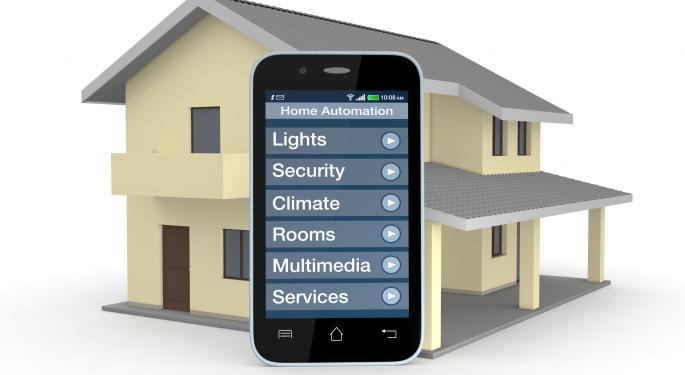 Have you noticed that there's a lot more talk about home automation? There's no absence of tech startups that are jumping into the market, but if you're wondering why you would need a WIFI enabled light bulb or an Internet-connected refrigerator, your question is certainly fair.
Home automation makes your home "smart." It allows what used to be "dumb" devices like a lamp to intelligently perform actions based on conditions you set. Do you want a light to turn on only when people are in the room? That's a simple example of home automation.
But modern home automation takes things a step further. Maybe you want your blinds closed during the day when the sun is in a certain position to keep your home from heating up. At the same time, your thermostat settings change in response to environmental changes.
In the future, as more utility companies install smart grid technology, the price of electricity will change during the day in response to demand. Your automated home will keep track of these changes and adjust your consumption to fit the trend. Maybe it will turn your dishwasher on only when electricity is cheapest.
Related: 5 Ways to Save on Concert Tickets
Probably the poster child for home automation is Nest Thermostat. Recently purchased by Google, this futuristic looking thermostat was designed by the makers of the iPod. It claims to be so smart that it could save you hundreds of dollars per year in heating and cooling costs depending on the size of your home.
Of course there are solar technologies: Internet connected light sockets, surveillance technologies and much more.
That all sounds fun and if you're the type that stands outside of the Apple store for days to get your hands on the newest iDevice, that might be enough of a reason to make the investment, but are you really saving money?
Interestingly, the statistics are flimsy. At nest.com, you can enter a few pieces of information and it gives you an estimate of your yearly savings but at a retail price of $249, it could take up to three years to recoup the investment.
Other sites provide statistics, like a light bulb costing about 10 cents per day to run if it's on for 10 hours. A smart bulb could save you three cents per day or $10.80 per year. A simple old-school timer could get you on the path to savings pretty fast but if you want a WIFI controller system, that will cost you about $80 while a smart light bulb starts at $40. That's a big investment for a $10 savings given how fast automation technology is changing.
These are small examples and as some proponents point out, the larger your home, the more you stand to save; but the technology is new and new means expensive. If you're interested in home automation because you're a techie and it looks fun, get to work smartening up your home. If, however, you're doing it solely to save money, understand that it's going to take you at least a few years to start to see savings.
Posted-In: Google Home Automation Nest Nest thermostatTech Personal Finance Best of Benzinga
View Comments and Join the Discussion!