Is Bitcoin Your Chance To Profit Like A VC?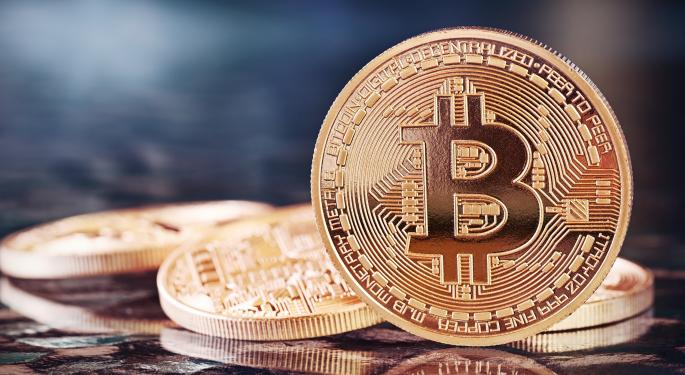 This week, Pantera Bitcoin Partners announced a $150 million joint venture from Venture Capital Firms Fortress Investment Group, Benchmark Capital and Ribbit Capital.
They join Union Square Ventures, Andreessen Horowitz, Accel Partners, General Catalyst Partners and Lightspeed Ventures in investing in bitcoin.
Venture Capitalist Guy Kawasaki stated VCs need to be convinced "there is a realistic plan for returning five times to ten times his money in three to five years."
Does bitcoin pass that test? Unquestionably, yes.
Marc Andreessen's firm has invested $50 million into bitcoin related startups because "Bitcoin offers a sweeping vista of opportunity to reimagine how the financial system can and should work in the Internet era, and a catalyst to reshape that system in ways that are more powerful for individuals and businesses alike."
See also: Warren Buffett's Conflicting Bitcoin Views
With bitcoin's current market cap around $7.5 billion these VC firms see a huge opportunity if bitcoin captures even a fraction of the potential they see it having. PayPal, Western Union, Visa, MasterCard, JP Morgan Chase, Wells Fargo, etc. all these multi billion dollar companies have the potential to be disrupted by bitcoin. Venture Capitalist Chris Dixon thinks bitcoins could skyrocket from their current sub $600 price to "be easily worth $100,000.",.
The Opportunity
Traditionally it has been hard for retail investors to get in early on big opportunities. Sure you probably know people who have held Google, Tesla or Facebook since they went public, but do you know anyone who had equity in those companies prior to going public? Most likely not. In this way bitcoin again differentiates itself from the traditional finance system.
Retail investors have the same opportunity as Venture Capitalists to reap outsized gains from a bitcoin investment if the technology takes off. In fact some early bitcoin investors have already turned tens of dollars into fortunes. In 2009 a Norwegian man bought $27 of bitcoin. In 2013 his investment was worth $800,000.
The Risk
The downside of trying to profit like a VC is taking high risk like a VC. Bitcoin has huge potential, but that potential carries with it huge risks. No one knows what bitcoin's price will be. Buffett labels bitcoin a 'mirage' and Paul Krugman calls bitcoin evil. Not only could bitcoin end up worthless, but there are many criminals working hard to steal bitcoins.
Bankrupt bitcoin exchange Mt. Gox claims hackers stole almost $500 million worth of bitcoin from them. Yet another way you can lose money trading bitcoins is by making the wrong decision at the wrong time in this highly volatile asset. One man explains how he lost $2,000 instead of making $128,000 trading bitcoins because he was unprepared for bitcoin's wild swings.
Will you take the chance to profit like a VC?
One key to being a VC is not risking too much on one investment. For retail investors a good rule of thumb is to buy as much bitcoin as you would spend on a dinner date. For some people that might be $20 and for others that might be $200.
The key point is to select an amount that won't negatively impact your financial future if lost. This three minute video shows how San Francisco startup Coinbase makes buying bitcoin simple.
Will you take your chance to profit like a VC?
Disclosure: At the time of this writing David Smith has a long bitcoin position.
View Comments and Join the Discussion!
Posted-In: Accel Partners Andreessen Horowitz Benchmark Capital Bitcoin Fortress Investement Group General Catalyst Partners Guy KawasakiTech Best of Benzinga