The Future Of Self-Driving Cars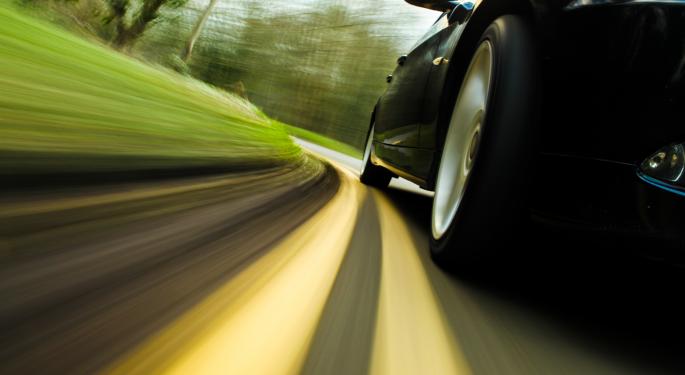 The first self-driving vehicles could be available to purchase in less than 10 years, but the real revolution could come from wireless charging.
"The ability [for an automobile] to take instant reactions based on information that is computerized is already realized," Dr. Satwant Kaur, author of Transitioning Embedded Systems To Intelligent Environments: A Journey Through Evolving Technologies, told Benzinga.
"Google cars have been on the road for a while. I would say this is happening much faster than we can even imagine."
Google announced its self-driving car project more than three years ago.
At the time, the company said that its self-driving vehicles had already logged over 140,000 miles.
The search engine giant now hopes that the first autonomous vehicle will be available to purchase in three to five years.
KPMG and the Center for Automotive Research expect the first self-driving car to arrive by 2019, if not sooner.
Nissan hopes to sell its first self-driving vehicle by 2020, but GM doesn't expect them to available anytime soon.
California was the first state to legalize road tests for self-driving vehicles.
Florida embraced a similar law. Nevada did the same.
Related: Four Ways Google's Self-Driving Cars Will Change the World – Three Ways They Will Ruin Everything
"Beyond [the current technology], roadways will [one day] wirelessly power electric cars," said Dr. Kaur, who is often referred to as the First Lady of Emerging Technologies. "That's happening now in a limited fashion. In small sectors, wireless technology can deliver power to these vehicles."
Dr. Kaur theorized that self-driving vehicles will be powered by an electromagnetic field that's broadcast from cables underneath the road.
The vehicles will be able to store some of the energy to use when it is out of range.
"Today there is a great barrier," she said. "But it will happen like any other. It will come like a tsunami, and when the technology comes… It's like the Internet. It was restricted to [myself] and my friends. Then it came like a storm, like a tornado, like a tsunami."
The bottom line, Dr. Kaur added, is that the value that these potential technologies provide "will crush any barrier that comes its way."
Disclosure: At the time of this writing, Louis Bedigian had no position in the equities mentioned in this report.
View Comments and Join the Discussion!
Posted-In: Dr. Satwant Kaur GM Google KPMG and the Center for Automotive Research Nissan Satwant KaurTech Interview Best of Benzinga