Auto-Trading Programs Give Peace Of Mind While On Vacation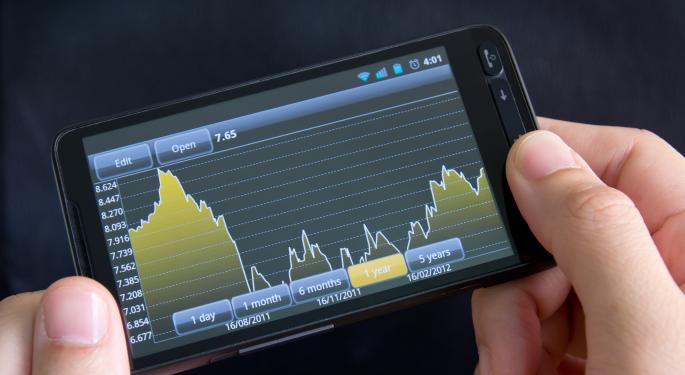 Investors need to have around-the-clock access to market information and be able to make trades no matter where they are in the world.
High finance is a hyper-competitive industry and those who are able to stay on top of the market by staying informed and having the ability to access information at a moment's notice put themselves ahead of the curve. But what exactly are investors working so hard and sacrificing so much to attain?
Like everyone in the developed world, they are working to have more money and more time to enjoy it. And while investors and traders earn their vacation time as much as anyone, vacation and time away from the stresses of the financial world, as necessary as it is, can often be a hindrance as much as a help.
That is to say, taking time off means time away from what you do best, which is make trades and build your portfolio. But while you are vacationing, someone else is getting that huge stock tip or bit of market info that could result in a major payday. There has to be a way to mitigate any potential lost trades.
As an investor you know that you cannot afford to miss those opportunities whether you are on vacation, or away from your office for any reason.
The labor and the fruit thereof are far too important to miss out on a big trade because you were relaxing on the beach in Fiji, on a staycation at a luxury Marriott (NYSE: MAR) or mountain biking in Moab. It is critical to your success that you have some kind of automated trading software that will keep you in the loop and allow you to be in the loop even when you are out of the office.
Automated trading software is designed to work for the trader without the need of having him or her physically in the same location. The trader can either use preset trading parameters or program them into the system himself but either way once the parameters are set, the software scans the market for profitable trades and makes those trades without the need for any action taken by the trader.
There are a number of automated trading software programs and systems on the market today, and obviously some are better than others. Consumer reviews have found some of the better programs to include MetaTrader 4, which was recently awarded Best Auto-Trading Software by a very reputable forex web portal.
MetaTrader has a number of extremely useful functions for the on-the-go trader, but perhaps the most attractive is its mobile capability which allows the user full control over a trading account via his Apple (NASDAQ: AAPL) iPhone or iPod or Google (NASDAQ: GOOG) Android device. Many automated software programs have this capability but MetaTrader's functionality and reliability, as well as its reputation for using preset algorithms in order to make profitable trades, is second to none.
Other leading programs include FapTurbo, Leo Trader Pro, and Forex AutoMoney, all of which have similar functionality to the award-winning MetaTrader software, and can keep your trading account buzzing while you are away from the action. Ultimately, buying automated trading software is a little like buying a car.
Not everyone buys the same kind of car because different cars have different features that work for different people. Trading software is much the same in that regard, and it often times comes down to simply taking some of the more highly rated programs for a test drive to see which one will do the things you need it to do to keep your trading consistent, and your portfolio growing, no matter where in the world you find yourself.
Posted-In: FapTurbo Forex AutoMoney Leo Trader ProTech Trading Ideas Best of Benzinga
View Comments and Join the Discussion!