A Quick Look Proves the Apple Rumor Mill is Amazingly Accurate (AAPL)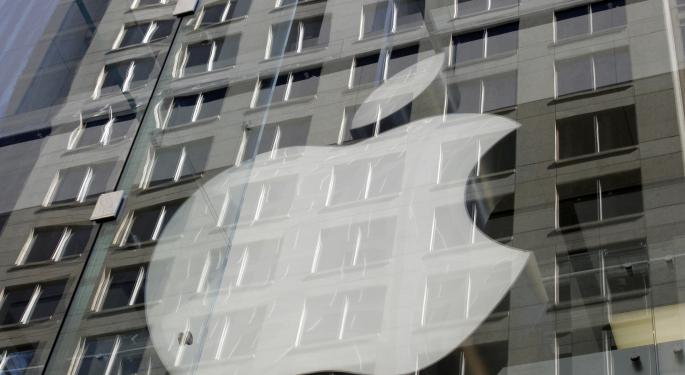 The world has had nearly a week to digest everything that came from (and didn't) from the big Apple (NASDAQ: AAPL) event on September 10, but turn your attention to the rumor mill for a few minutes.
As everybody knows, keeping up with all things Apple is a full-time job for some, but how much did we know before the event? How much was the rumor mill able to accurately report?
The answer? Nearly everything! There was very little that Apple was able to keep secret. Forbes put together a list of the major rumors and whether or not they proved to be true. (We linked to popular Benzinga articles reporting on these rumors.)
We knew all of this before the event:
Here's what the rumor mill didn't get right:
Of course, there were a host of other rumors, including all of the normal sites that use Photoshop to put together a fake picture or two hoping it will go viral but the rumors from most of the credible sources proved to be accurate proving that Apple no longer has the ability to keep anything under wraps.
Related: Google's Redesigned Logo Mirrors Apple's iOS 7
What does Apple think of all the rumor mongering that surrounds its products? It depends when you ask. At last week's event, CEO Tim Cook, at one point, jokingly eluded to the fact that people in the audience already knew what it was going to unveil.
In July of 2012, however, Apple said in an earnings call that the rumor mill was hurting sales. Chief Financial Officer, Peter Oppenheimer said,
"As Tim [Cook] discussed, regarding the iPhone, we're reading the same rumors and speculation that you are, about a new iPhone. And we think this has caused some pause in customers purchasing…"
The New iPad
Now, everybody turns to the iPad product refresh. Sonny Dickson, one of the most reliable of all Apple leakers, posted pics of the upcoming products. He proved correct with the iPhone. Take a look.
Disclosure: At the time of this writing, Tim Parker was long Apple.
Posted-In: Apple iPhone Peter Oppenheimer Tim CookTech Best of Benzinga
View Comments and Join the Discussion!