Drone Technology In Everyday Applications: Not Just For The Military Anymore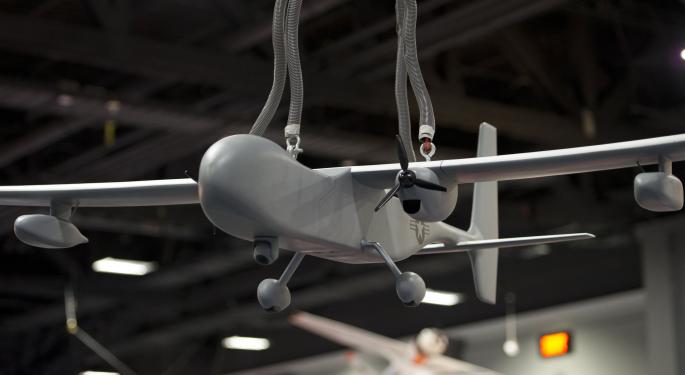 Drones are no longer a technology of the future. They are being manufactured and used in a variety of applications, but the most common is aerial surveillance and intelligence including border control.
Up until now, the military has been the primary market for drone technology, using it to track down and kill suspected Al Qaeda members. Now there is greater focus on using the technology in a broader range of industries and for humanitarian purposes.
What Industries Are Using Drones
New drone technology is being tested in the firefighting industry to help better control wildfires in rural areas. Drones cost less to keep in the air to monitor conditions and relay geographical data on the path of the fire.
They are also helpful as temporary communication satellites. Previously, firefighters would have to climb to the nearest ridge to get reception for phones or computers that have the programs to model the likely path a fire will take and to analyze data to determine the best firefighting strategy to combat the fire.
Related: The Fundamental Case for Owning Drone Stocks
Drones are also being tested to deliver medicines and vaccines to remote areas, provide mobile communication networks for rural areas and during times of natural disasters, agricultural surveying and management, detection of environmental impacts and violations, management of protected animals and the detection of poachers among other things like surveys of communication and cell towers.
What Companies Are Involved in Drone Technology?
There are many large companies reaping benefits from their heavy involvement in drone technology and manufacturing.
Boeing (NYSE: BA), Lockheed Martin (NYSE: LMT), General Atomics, Northrop Grumman (NYSE: NOC), DJI, General Dynamics (NYSE: GD), AeroVironment (NASDAQ: AVAV), Prox Dynamics AS, Israeli Aerospace and Denel Dynamics are all developing aerial drone technology while several other companies including SAIC (NYSE: SAI) and Textron (NYSE: TXT) are focusing their energies on unmanned underwater drones to help protect against ultra quiet submarines, piracy and even locating WWII pilots buried in their planes deep below the Pacific.
Impacts to Industry
Drone technology holds the promise of adding up to 100,000 new jobs in the manufacturing sector. How will various industries be affected? Agriculture is expected to see the greatest benefits from drone technology. The biggest benefit to farmers is that drones can provide an economical way to get a bird's eye view of their land to help quickly identify disease and those areas in need of fertilizer or water.
Drones are being tested for the feasibility of applying pesticides on vineyards in California by an agricultural team at UC Davis. They are deploying Yamaha's RMAX helicopters that weigh about 200 pounds. Test flights of the unmanned helicopters displayed lightning speed movements and surgical precision when flown over the vineyards.
The speed and the ability for precision positioning is a much-needed technology for hillside farms where it is hazardous and time-consuming to drive and spray from a tractor. Farmers see drones as a way to increase safety, especially if they can be used to replace ground spraying rigs on hilly farmland.
The FAA certified the Boeing "ScanEagle," and AeroVironment's "Puma" drones for commercial use and sees these certifications as a "giant leap" in the commercialization of drones. These two commercial drones can only be operated above Arctic waters, and only by companies with FAA approval.
The ScanEagle will be the nation's first commercially operated drone. Boeing-owned Insitu Inc., manufacturer of the ScanEagle, has an agreement with ConocoPhillips (NYSE: COP) for the operation of the ScanEagle which costs $100,000, soars to 19,000 feet, weighs less than 55 pounds and stays aloft for 24 hours on a gallon of fuel.
The ScanEagle will be launched above the Chukchi Sea to track ice flow movements and track whale and other mammal migrations.
The Puma, weighing 13 pounds is designed for land and maritime operations. It is rugged, reliable and provides ease of mobility. No auxiliary equipment is need for launch or recovery and the system is very quiet and operates autonomously to provide persistent intelligence, surveillance, reconnaissance and targeting data.
Primarily used in military operations the Puma will now be used in the Arctic region to support emergency response crews for oil spill monitoring and wildlife surveillance over the Beaufort Sea.
Summary
With the commercialization of the first two drones, the path is paved for drones to make a positive impact on a variety of industries and to save lives by delivering vaccines and medicines to remote areas and eliminating the need for workers to climb treacherously high towers to check communications equipment, farmers to drive tractors on sloping land or pilots to fly in dangerous conditions over the Arctic.
The commercialization of drones will significantly change the way many industries work, bringing new levels of efficiency, effectiveness and safety to the masses.
View Comments and Join the Discussion!
Posted-In: Denel Dynamics DJI drone technology General Atomics Israeli Aerospace Prox Dynamics ScanEagleTech Best of Benzinga