Poker Leader Matt Showell Sees High Value In Online Gaming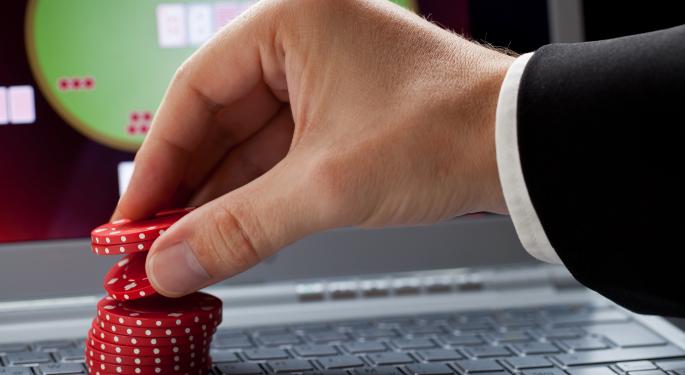 As Editor-in-Chief of one of the biggest poker media outlets in the world, PokerListings, Matt Showell gave Benzinga an exclusive look into how the internet has changed the industry.
Showell began by explaining that online poker gives people the opportunity to play in a less threatening environment. "Not everyone wants to go in and sit down at a casino... online poker made it so anyone who is over 18 can sit in their own home, play poker, learn it and gain exposure to the game."
In June, casino magnate Sheldon Adelson gained a lot of attention speaking out against online gambling: "We made billions of dollars last year. It is not a money issue with me. I think it is a train wreck. It's really toxicity. It is a cancer waiting to happen."
Related: Las Vegas Sands' Sheldon Adelson: Online Gambling is Cancer and Can be Equated to Heroin
When asked about the dangers of internet gambling, Matt Showell replied: "If you put something in someone's home and they have a problem with it, its going to be that much easier to take advantage of it.
"It's patronizing for Sheldon Adelson to tell the country that you are not responsible enough, or that you don't have the capability to handle something like this, when the reality is that the vast majority of people are playing for a 100 bucks or free."
Additionally, Showell questions Sheldon Adelson's credibility after he stated that poker is not a skill based game, but a matter of luck.
"My exposure to the industry has not put me in contact with an overwhelming number of people losing their houses, but rather quite the opposite." concluded Showell. "There are a lot of people who are providing for their families and creating opportunities for themselves by working hard at online poker."
Posted-In: casino gambling Matt Showell PokerListingsTech Media Trading Ideas General Best of Benzinga
View Comments and Join the Discussion!