AMC's 'Low Winter Sun' Captures The 'Beauty And Grime' Of Detroit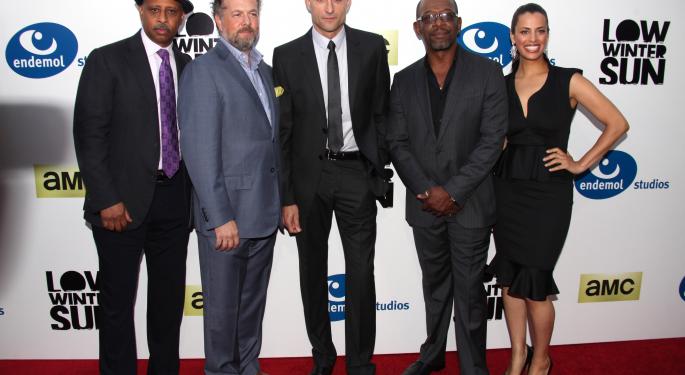 Low Winter Sun, the latest drama from AMC (NASDAQ: AMCX), isn't merely another Detroit 1-8-7.
Viewers may remember that latter series as an ill-fated cop show from Disney (NYSE: DIS) and ABC.
While it had a notable fan base (IMDb readers gave it a 7.3 out of 10; TV.com readers awarded it with a 7.6), the overall ratings were not enough to keep it on the air for more than one season.
AMC, which is famous for producing high-ratings shows like The Walking Dead and critically acclaimed dramas like Mad Men and Breaking Bad, is taking a more serious approach to the city of Detroit.
"It really is the first time I feel in film or TV -- or any medium, really -- that Detroit has been captured properly in its beauty and in its grime," Nickola Shreli, who plays Gus on Low Winter Sun, told Benzinga.
Related: Leaders See a Bright Future For Detroit
Detroit Roots
Shreli, who described himself as a "homegrown Detroit guy," has not taken the typical route toward a career in acting. Instead of heading to Los Angeles after high school, he went to work as a landlord and property appraiser in Hamtramck, Michigan.
While his choices provided him with a more stable life than he may have had in LA, Shreli endured a conundrum all too familiar to young and aspiring actors.
How do you get an acting gig without an agent, and how do you get an agent without any prior roles?
Determined to succeed on his own terms and at his own pace (all the while maintaining his lifestyle in Michigan), Shreli began to work on his own projects, including a short called Familiar Foreigners.
His hard work paid off. Shreli got an agent, and in 2011 he appeared alongside Taylor Lautner and Jason Isaacs in the John Singleton-directed film Abduction. He also starred in Hostel: Part III.
</p>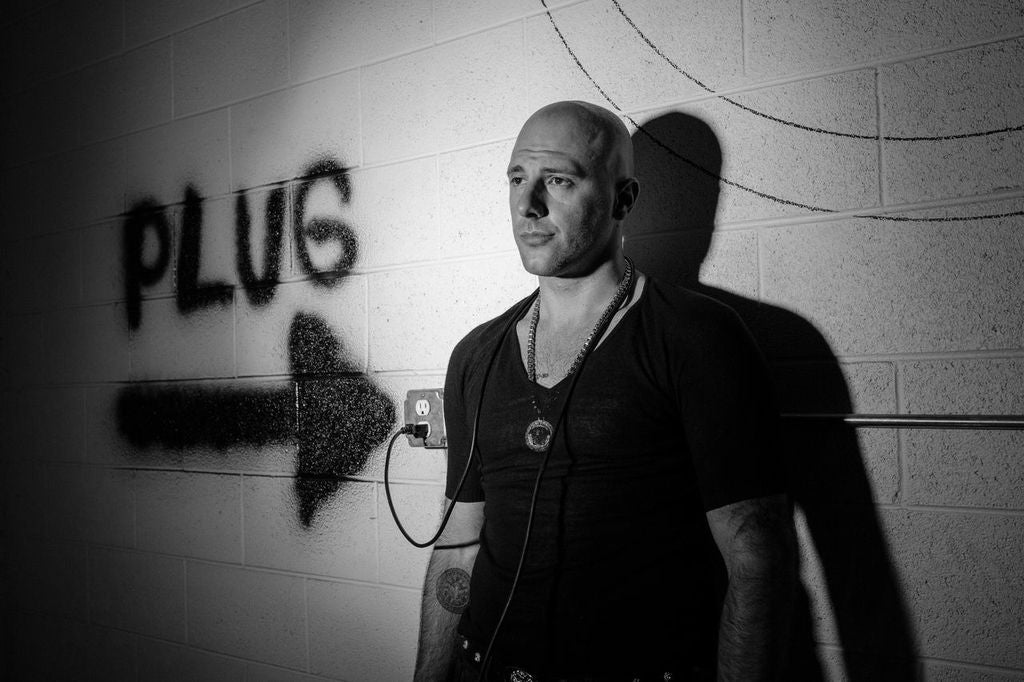 Photo By Sir Fawn
Breaking Into TV
When Shreli heard about Low Winter Sun, he could not convey how much he wanted to be a part of that project. But his agent did not have any luck. When the casting associates saw Shreli's picture in LA, they did not think he had the right look.
Shreli was bummed by the news, but he didn't give up.
"Thankfully, through my Detroit film mafia ties," he said with a laugh, "I was able to [meet] the boss of the show, [executive producer] Chris Mundy. I met him in person. It was a blessing in disguise that they didn't want to see me in LA because I got to see the people here, in person, on the ground. He liked my work and he gave me the role."
While Low Winter Sun focuses on the story of a dirty cop played by Mark Strong, Shreli was hesitant to say that the show had any "good guys."
"We're all villains," he said. "Honestly, everyone's bad in this show. The two lead characters are villains."
Shreli laughed, then added, "I think the villains in this show are actually the good guys."
Despite the dirty cop premise, Shreli does not think of Low Winter Sun as a "cop show."
Related: Meet The Latest Detroit Investors: The Chinese
"The foundation, obviously, the guts and the bones, there's a cop element," Shreli explained. "But it's not one of these police procedural, Law & Order-type things. It's a big movie that's just chopped up over ten weeks."
Ultimately, Shreli said that it "grabs you by the nuts and doesn't let go."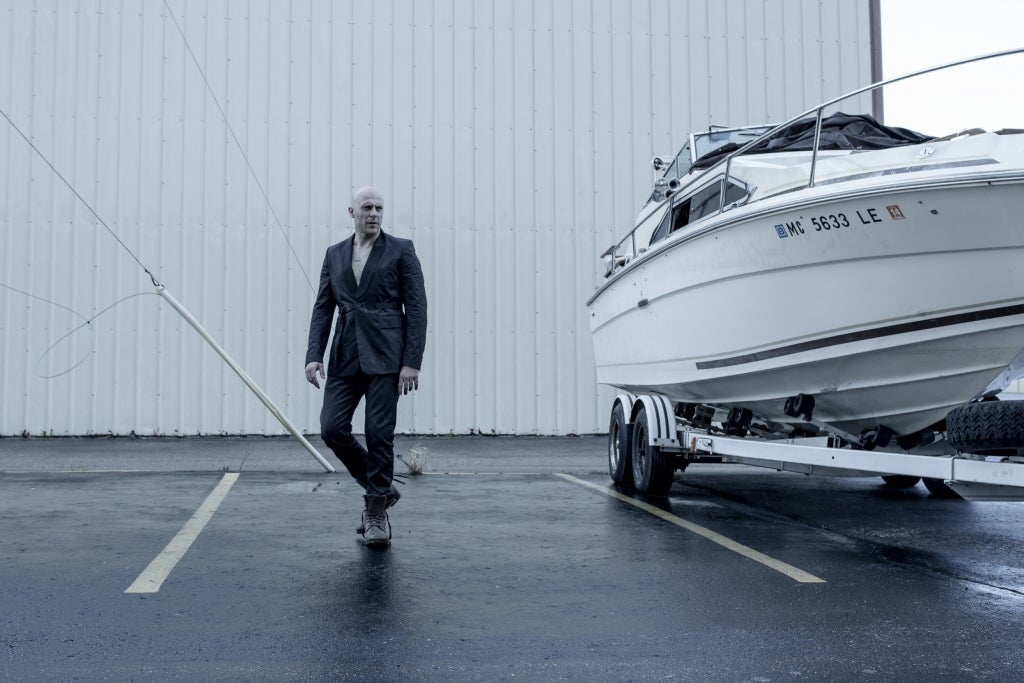 Photo By Sir Fawn
Still Independent, Still Working Hard
Shreli may have landed a role on a new AMC series, but he is not content to rest on his laurels.
In February, Shreli completed principal photography on another full-length feature film, Landlord.
"We did it our way," said Shreli, who described the film as a $5 million movie that was made with just $250,000. "We have some incredible people involved. It's gonna make a lot of noise in the whole indie circuit."
Shreli isn't merely the star of Landlord, he also wrote the screenplay, drawing inspiration from his own time as a landlord.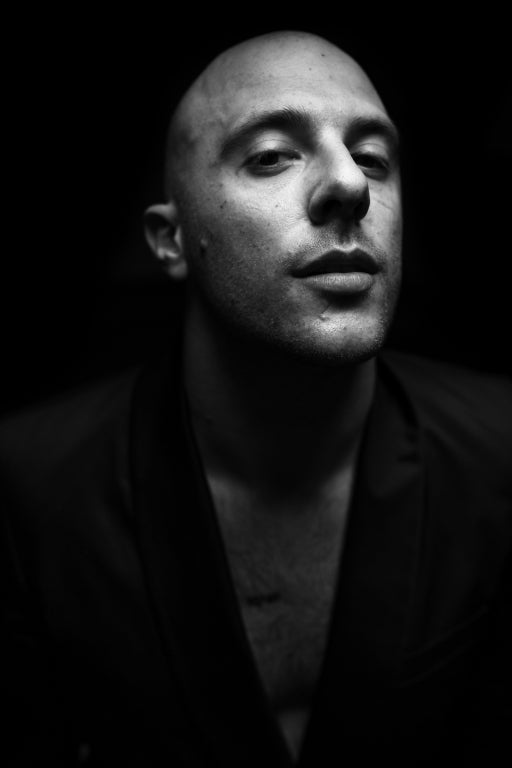 Photo By Sir Fawn
Critical Acclaim
It may be a few days before the Low Winter Sun reviews are tabulated. In the meantime, Shreli wanted to give the show's executive producer, Chris Mundy, a five-star ratting.
"First and foremost, I just want to make it really clear that he is such a fresh breath of air unlike a lot of Hollywood-types in a position of power," said Shreli. "He's just a down-to-Earth, hip dude, who wants to be in the trenches."
Low Winter Sun is set to premiere this Sunday (August 11) at 10:00 p.m. Eastern / 9:00 p.m. Central. Until then, AMC has posted the first five minutes of the premiere episode on its website.
Disclosure: At the time of this writing, Louis Bedigian had no position in the equities mentioned in this story.
Louis Bedigian is the Senior Tech Analyst and Features Writer of Benzinga. You can reach him at 248-636-1322 or louis(at)benzingapro(dot)com. Follow him @LouisBedigianBZ
View Comments and Join the Discussion!
Posted-In: ABC Abduction AMC Breaking Bad Chris Mundy Detroit 1-8-7Tech General Best of Benzinga