Why PlayStation 4 Will Dominate the Next Generation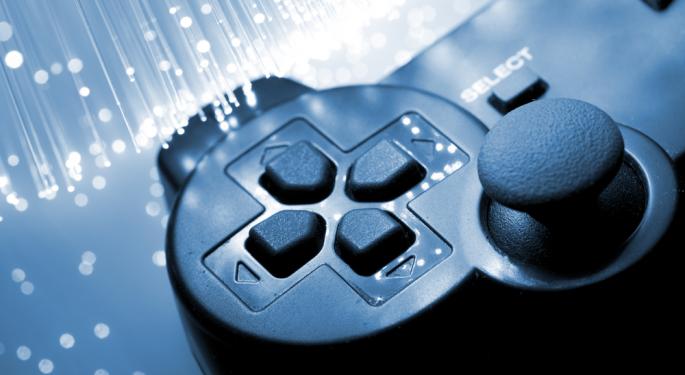 Between Nintendo's (OTC: NTDOY) Wii U, Valve's Steam Box, Microsoft's (NASDAQ: MSFT) mysterious console and Sony's (NYSE: SNE) PlayStation 4, the game industry is about to get very crowded.
More than 240 million individuals purchased the last three game consoles (Wii, Xbox 360 and PlayStation 3), so there might be enough room for four manufacturers to profit. Even so, only one company can lead -- and it will be Sony.
Sony led the industry from 1997 to 2005. Some would argue that the company's lead began the day the PlayStation arrived in 1995 and wiped Sega's latest console, Saturn, off the map. After a tough battle during the last generation, Sony is poised to return to the glory days of gaming.
During the company's event this week, Sony focused entirely on the gaming experience that PlayStation 4 will provide. Instead of wasting an hour promoting the sales numbers for old consoles (as some companies do), and instead of talking about multimedia services, Sony stuck to the console's core purpose.
In an interview with Forbes, Jack Tretton, President and CEO of Sony Computer Entertainment America, explained why.
"If you wanna have an event to talk about multimedia capabilities, we'll proudly stand up and list all the media partners that we have, and the fact that we're the number one most used Netflix (NASDAQ: NFLX) device around the world," said Tretton. "But the 3.1 million people that streamed [Wednesday's event] and that stayed up at all hours depending on what country they were in, they were there to see games.
"People that want to hear about multimedia applications don't stay up until 4:00 in the morning to see presentations. We know that the people who were watching were gamers. We know that the people that are the primary purchasers of our boxes are gamers, and that is the audience that we cater to first and foremost."
This was the attitude that Sony had in 1995 when it released the first PlayStation and in 2000 when its successor arrived. The company led the market both times.
Now that Sony is putting all of its energy into game content (as opposed to the included Blu-ray player, which was a big feature for the last console), PlayStation 4 will have a much easier time at retail.
Think about it: Sony's least successful console, PlayStation 3, sold more than 70 million units. These sales occurred at a time when its chief competitors, Microsoft and Nintendo, were at the top of their games.
Now Nintendo is struggling to sell the ailing Wii U console. It is unclear what direction Microsoft will take with the Xbox 720, but even if it mirrors Sony's strategy, PlayStation 4 will still have the advantage.
Unlike Xbox 360, which has become the living room's most important multimedia device, PlayStation is all about the games. And just as Tretton wisely pointed out, "multimedia" seekers do not stay up until 4:00 in the morning to watch a press conference online.
On the other hand, gamers will happily stay up all night to see a new console. They will also be the first group of consumers to wait in line for PlayStation 4 this fall.
Follow me @LouisBedigianBZ
Posted-In: Microsoft PlayStation 4 Sony Wii U Xbox 720Tech General Best of Benzinga
View Comments and Join the Discussion!