Will Steam Box Kick Sony, Microsoft or Nintendo Out of Gaming?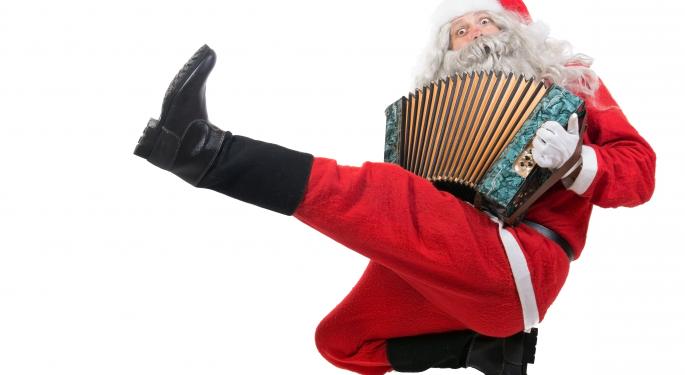 In Star Wars, Yoda famously said that there were only two Sith Lords -- "No more, no less; a master and an apprentice."
His words held true for the game industry for several years. Sega and Nintendo (OTC: NTDOY) successfully prevented Panasonic (NYSE: PC), Philips, NEC Corporation and other manufacturers from making headway. When Sony (NYSE: SNE) beat the odds in 1995, it was the kiss of death for Sega, ensuring that the industry continued its two-console race.
That changed when Microsoft (NASDAQ: MSFT) entered the scene. Instead of ousting Sony or Nintendo (both of which were too powerful to be taken down), Microsoft carved its own niche.
By the time the Xbox 360 was released, Microsoft had become a fierce competitor. According to data compiled by VGChartz, the console has outsold PlayStation 3 by roughly 1.6 million units.
Now that PlayStation 4 has been unveiled, Microsoft is all but guaranteed to announce the next Xbox this summer at the Electronic Entertainment Expo. With Nintendo's Wii U already on store shelves, it seems that the three-console conflict will continue this generation.
However, there is one company that hopes to disrupt the battlefield: Valve. Best known for the Half-Life, Counter-Strike, Team Fortress and Portal series, Valve is currently building a console that revolves around its online game service, Steam.
No physical games are sold through Steam; instead, all game content is downloaded online. This is the kind of platform that other game manufacturers would like to implement in the future.
For now, the demand just isn't there -- download speeds are too slow and consumers are still heavily attached to the traditional disc medium. Game downloads also require massive hard drives, which has created another set of challenges that have yet to be resolved.
Valve has an advantage in this regard, as its primary customers prefer to download games online. In designing the Steam Box, the company's first console, Valve is attempting to serve that market while reaching out to new customers.
"The internet is super smart," Valve CEO Gabe Newell told The Verge. "If you do something that is cool, that's actually worth people's time, then they'll adopt it. If you do something that's not cool and sucks, you can spend as many marketing dollars as you want, [they] just won't."
Newell must be convinced that he is doing something very smart with the Steam Box. Even if he is, that does not mean it will be the death of a stalwart.
Just as the industry grew several years ago and allowed a third player, Microsoft, to enter the scene, gaming is bigger now than ever before.
More than 240 million individuals purchased the last three consoles -- Wii, Xbox 360 and PlayStation 3. Steam Box should be able to take a piece of that massive pie without hurting the competition.
That said, most companies do not hit a homerun on their first try. While the original Xbox sold less than 25 million units, Xbox 360 sold more than 74 million units.
Steam Box could be very successful, but it will likely attain that success on a much smaller scale than the big players of the industry.
When the company launches its second console, however, it may have evolved into a formidable console maker. At that time, Valve might have what it takes to oust an existing player -- but it won't happen yet.
Follow me @LouisBedigianBZ
Posted-In: Gabe Newell Microsoft Nintendo PlayStation 4 Sony Steam Box ValveTech Best of Benzinga
View Comments and Join the Discussion!