Will Smart Televisions Flop Like 3D TVs?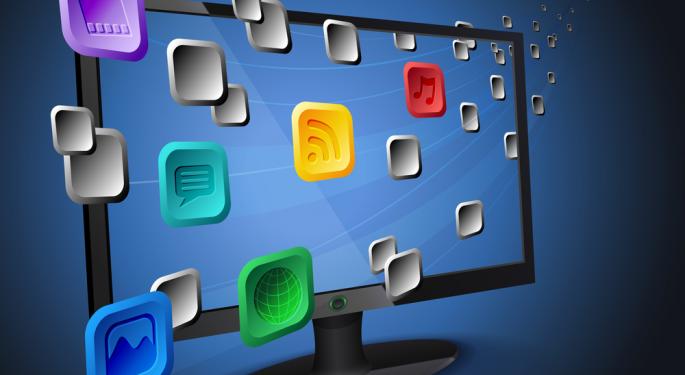 Electronics manufacturers are betting the farm on the so-called Smart TV concept that brings apps, games and other smartphone features to 50-inch flat screens. It might sound like a natural extension of the smartphone and tablet experience. But is this really the next evolution in TV entertainment?
The general assumption is that Apple (NASDAQ: AAPL) will develop a magical, all-inclusive TV that combines the best features of its most popular iDevices. Without knowing exactly how that may turn out, it is difficult to predict the success of this venture.
Based on what is currently available, however, TV manufacturers have a long way to go before they build something truly revolutionary. In their current state, Smart TVs are Internet-connected devices that can surf the Web, stream Hulu and Netflix (NASDAQ: NFLX) or play Angry Birds. This might be cool if these were newfangled apps that consumers have yet to experience. But TVs have had this content for years via game consoles and other set-top devices.
Samsung has attempted to enhance the experience by adding a motion component. But instead of making TV more intuitive, the South Korean manufacturer has disguised its shortcomings with a sexy ad featuring an attractive supermodel who demonstrates the TV's ability to pick up a simple wave. This is an interesting step forward, but it wasn't necessary -- or even practical. Consumers do not automatically think about waving at a screen to adjust the volume. They do, however, instinctively search for the volume button on a remote control.
In order to ensure that Samsung TVs feature the latest "smart" content, the company has signed deals with Rovio, Yahoo (NASDAQ: YHOO) and other corporations.
However, the challenge that TV manufacturers face -- whether it's Sony (NYSE: SNE), Panasonic (NYSE: PC), LG, Samsung or anyone else -- is that apps might not make TVs any cooler or more appealing to consumers.
Before smartphones arrived (namely the iPhone), cellular devices were very limited in what they could do. Research In Motion (NASDAQ: RIMM) pioneered the concept with the first BlackBerry, which brought e-mail and other computer functions to a portable device. They were revolutionary. The iPhone took things even further by allowing users to surf the Web -- the real Web, not some scaled-down version designed for mobile phones -- from anywhere in the world.
Prior to these innovations, consumers could not get e-mail or visit their favorite websites with a phone. Once consumers had these abilities, they quickly learned that they could no longer live without them.
Thus far, Smart TVs have yet to get any features of this magnitude. While smartphones entirely changed the cellular industry, Smart TVs merely provide another way to acquire content that exists elsewhere -- and in a very similar form. Until that changes, TV manufacturers will be unable to create a new era in home entertainment.
Even so, they still might be able to turn a profit. During the painful year of 2011 (in which TV manufacturers failed to sell a significant number of 3D TVs), Samsung sold two million Internet-connected sets in just three months.
Follow me @LouisBedigianBZ
Posted-In: LG Panasonic Samsung Sharp SonyTech General Best of Benzinga
View Comments and Join the Discussion!