How Much Stock Will it Take to Keep Nokia's Staff from Leaving?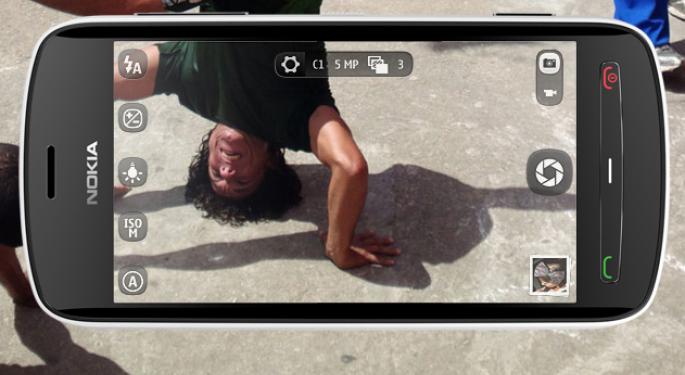 Phone producer Nokia (NYSE: NOK) is attempting to stop its senior employees from leaving by offering an increase in the maximum number of stock options available.
According to The Inquirer, Nokia's board has approved the increase, which means that senior employees can be granted as much 11.5 million in stock options - up from 8.5 million.
The Inquirer quoted the company as saying, "We believe this is a prudent use of stock options, also designed to align the interests of these key employees with those of the shareholders. Any realization of the value from the stock option awards is dependent on successful execution of the strategy and a sustainable share price growth over the long term."
Stock options are an important tool that corporations can use to lure and retain employees. But is this what Nokia execs want?
Nokia is no longer a booming corporation. While it was up more than nine percent Tuesday , the stock had previously lost more than 60 percent of its value since January. The company's only hope may be the Windows Phone 8 operating system (OS), which may or may not prove to be successful. Microsoft's (NASDAQ: MSFT) previous mobile OS, Windows Phone 7, barely made a dent in the smartphone market. Why would Nokia staffers believe that things will be different this time around?
Even if Windows Phone 8 is successful, Nokia may not be able to beat competition from other hardware producers. Samsung, the only company that could cut into the profits of Apple (NASDAQ: AAPL), is reportedly developing two Windows Phone 8 devices.
Follow me @LouisBedigianBZ
Posted-In: Apple Nokia Samsung Windows Phone 8Tech Best of Benzinga
View Comments and Join the Discussion!