Why Nintendo DS is the BEST System Ever, Why Nintendo 64 is the Worst
One was filled with quality games and countless innovation. The other was a disaster from day one.
In the '90s, everything was riding on Nintendo 64. The whole industry catered to its arrival, either as a third-party developer in support of its release, or as a competitor horrified by Nintendo's incoming onslaught.
When people saw Mario 64 for the first time, they were blown away. And when they played it for the first time, the experience was nothing short of magical. I personally will never forget the first time I saw the Nintendo 64 controller at Blockbuster Video, roughly three or four weeks before the console was due to launch. It looked so weird and unfamiliar – at first. When I realized what it was, I literally ran to the kiosk and spent the next 60 minutes immersed in Mario's first 3D adventure. I was in awe. I was in Heaven. I was in a time and place unlike any other – a time and place I will never forget.
It was that experience – that spellbinding, unforgettable experience – that set me up for what would be the greatest video game disappointment of my life. If I sound unusually serious for something so silly, then bear in mind that I was very young at the time. To see Nintendo (my favorite company) crash and burn was a painful blow unlike any other.
That blow came in the form of countless delays and disappointing releases. I'll never forget seeing ads for GoldenEye 007 in the March issues of video game magazines, only to learn a few weeks later that the game had been delayed from its early spring '97 release to August. In hindsight, this was quite laughable. How could Nintendo be so foolish? Why didn't it pull the ads in preparation for the delay? Leading us to believe the game was still coming out on time only set us up for a great disappointment.
Then again, that was Nintendo's strategy at the time: set up and disappoint.
Zelda 64, the game that went on to become The Legend of Zelda: Ocarina of Time, was initially promised for Christmas 1997. Banjo-Kazooie was supposed to be out in November of that year. In Nintendo Power, Infogrames (the company we now know as the "new" Atari) showed off gorgeous images of Mission: Impossible, but neglected to tell us that they were not real screenshots – they were conceptual. Nintendo Power also featured jaw-dropping images of the new ClayFighters game. Around this same time (early '97), Nintendo confirmed the existence of Super Mario 64 2, which quickly became my most desired game. What a time to be a gamer!
Or so I thought. From January through July and September through December, 1997 wound up being a horrible year for Nintendo 64. The only stopgap involved the long-awaited release of GoldenEye 007, which was far from a consolation prize for the delay of Banjo-Kazooie, which would not ship till June 1998, and Zelda, which didn't come out until the following November. When ClayFighters and Mission: Impossible finally arrived, they were barely playable. Same with Glover and the countless Mario clones built for Nintendo 64.
Speaking of Mario, his illusive sequel turned out to be nothing more than fiction. Despite years of promises, Mario would not return to gaming until the arrival of Mario Sunshine in the summer of 2002 – nearly six years after Mario 64 was released.
Those delays, game cancellations, and disappointing releases (did I mention the uber-frustrating Blast Corps?) led Nintendo 64 down a dark and dreary path that, if it weren't for the Game Boy and Pokémon, could have killed Nintendo. However, I do have to thank Nintendo for screwing over its biggest fans in the '90s. If it weren't for 1997 sucking so badly, I may not have taken a second look at my PlayStation, which had begun to collect dust. But in boredom and desperation, I came back to Sony's (NYSE: SNE) machine and discovered the brilliant Final Fantasy VII (which, ironically, John mentions in his piece defending Nintendo 64).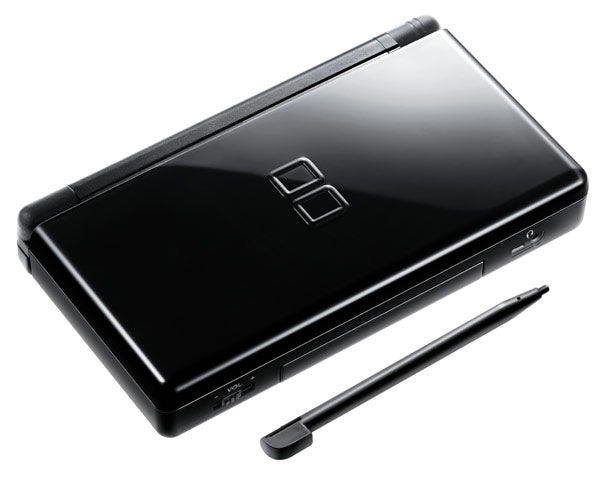 The Nintendo DS Difference
In many ways, the Nintendo DS and Nintendo 64 are similar. Both systems play a version of Mario 64. Both systems have similar graphic capabilities. Both systems are…
Well, that's the end of their similarities. And that's a good thing – if these systems were too similar, the Nintendo DS wouldn't have gone on to become the best game machine of all time.
In the beginning, the Nintendo DS was known as the Little System That Could. It featured a touch screen before touch screens were mainstream (yes, it arrived three years before the iPhone). Some might say that it was unveiled too soon, as it came just four years after the Game Boy Advance arrived. And when it was first released, the game lineup was fairly basic – a port of Mario 64, a dozen third-party releases, and not much else.
But in the following 12 months (and after that, the following three years), Nintendo pummeled the system with new releases, as did third-party developers and publishers, who gave the Nintendo DS some of the most groundbreaking games the world has ever seen. From the unbelievably addictive and ultra-challenging Glory Days II to the impeccable bliss and innovation of Ninjatown, Grand Theft Auto: Chinatown Wars, Soul Bubbles, and Kirby Canvas Curse, the Nintendo DS had it all.
NEW Super Mario Bros. brought nostalgia while reinventing the franchise in the second dimension. Advance Wars: Days of Ruin ruled my world for several weeks straight (and made my post-hernia surgery laziness much more enjoyable than I could have ever imagined).
At the same time, The Legend of Zelda brought unexpected touch screen innovation to the system in the form of not one but TWO new games. Fire Emblem was also quite remarkable, if not a tad frustrating.
And these are just the games off the top of my head. If I were to look over my collection (and reexamine the many games I've played but do not own), I could fill this article with paragraph after paragraph of Nintendo DS masterpieces.
Unlike Nintendo 64, the Nintendo DS was not overrun with delays and disappointments. Rather, Nintendo designed the DS to be the system N64 should have been. As a result, more than one hundred million units were sold. N64 did not sell anywhere near that many. N64 is the reason why GameCube had such a rough time (even though it was a much better system with more frequent releases, including one of the greatest games of all time – Resident Evil 4).
If it hadn't been for Wii, the company may have never fully recovered its console business. That's how devastating N64 was to Nintendo's reputation.
The Nintendo DS, on the other hand, restored Nintendo's good name. It made us believe in Nintendo again, and helped boost our confidence in Nintendo Wii, which went on to become the leading console of its generation.
Finally and most importantly, the Nintendo DS gave birth to more classics than any other Nintendo machine. While I have fond memories involving all of the Nintendo systems (even N64, believe it or not), the Nintendo DS is the one that I continue to go back to. It is a system I look forward to playing when I'm off work. It is a system I keep by my bed; one that I carry around frequently and often reach for when TV or some other form of "entertainment" gets boring. It is the perfect system. It is one I will never forget.
Disagree with my thoughts? Check out John Thorpe's defense of Nintendo 64: N64 is the Greatest Nintendo System Ever
Follow me @LouisBedigian
View Comments and Join the Discussion!
Posted-In: Blast Corps Game Boy Game Boy Advance GameCube Mario 64 N64 NintendoTech