The Startup That Raised $30 Million To Help Hotels And Casinos Maximize Profits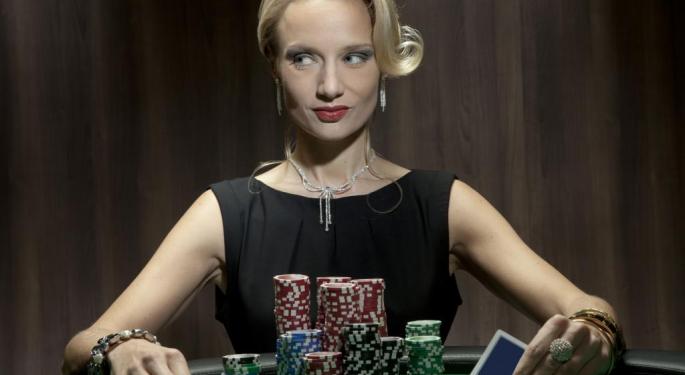 Many startups raise money, but not all of them have experienced the level of growth enjoyed by Duetto, a provider of revenue strategy solutions for hotels and casinos. The company is flying high as the only startup to boost hotel revenue by as much as 20 percent, far outpacing the industry standard.
"Most [pricing solutions] increase revenue by, let's say, two to four percent," Patrick Bosworth, co-founder and CEO of Duetto, told Benzinga. "We're seeing anywhere from 7 to 20 percent growth in revenue, doubling profits for hotels."
Duetto's customer success stories are starting to catch on. The company recently raised $30 million in a Series C led by Icon Ventures, bringing the total funds raised to more than $60 million.
"The reason why we're growing so fast at rates north of 400 percent this year (and predicting continued rapid growth) is because of how small the hotel industry really is in terms of word of mouth and the exceptional growth of our customers," said Bosworth.
Related Link: Amplitude Analytics Raises $9 Million To Help Nokia, MapQuest & Others Pinpoint Their Path To User Growth
Use The Force, Duetto
Duetto was founded roughly three years ago after Bosworth and Marco Benvenuti left their jobs at the Wynn Resorts, Limited (NASDAQ: WYNN) hotel in Las Vegas. They initially started by incubating an idea for a consulting company, but they quickly realized they wanted to own a technology a business. A new idea started to come together after a mutual friend introduced Bosworth to Craig Weissman, the former CTO of salesforce.com, inc. (NYSE: CRM).
"He was at Salesforce for nine years," said Bosworth. "He worked with Marc Benioff as CTO to build out Salesforce, as well as the Force.com platform. The three of us teamed up to form what is really the first good tech company -- with strong roots in Silicon Valley -- to be building software for the hotel industry."
Bosworth referred to the hotel industry as being "fairly antiquated" from a technology perspective, where the elites have dominated for the last 25 years. He said most of the technology being built was intended for online travel agencies, not hotels and resorts.
"We're focused on increasing the profitability for hotels," he said. "Our first product is a revenue strategy system, as we call it. It helps hotels optimize the yield from each of their rooms. We dynamically price the rooms and help maximize distribution channels and hotels' own marketing programs."
Benioff was among the returning investors that participated in Duetto's Series C.
'In No Hurry To Be Acquired'
Long-term, Duetto has bigger plans than a big exit.
"Right now we're heads down focused on growing the business," said Bosworth. "One of the reasons why we raised the capital we did was to fuel the growth we described, but it's also so we can remain independent and continue to execute on our vision."
Bosworth added that the company is "in no hurry to be acquired or sold in any way."
"My personal preference would be to IPO the business because I think there's amazing growth potential," he concluded. "It's always hard to say what the future holds in terms of what the logical exit will be. But like I said, we're in no hurry."
Disclosure: At the time of this writing, Louis Bedigian had no position in the equities mentioned in this report.
View Comments and Join the Discussion!
Posted-In: Craig Weissman Duetto Icon Ventures Marc Benioff Marco BenvenutiSuccess Stories Startups Tech Best of Benzinga