Qualcomm-Backed Matterport Raises $30 Million To Enhance Virtual Reality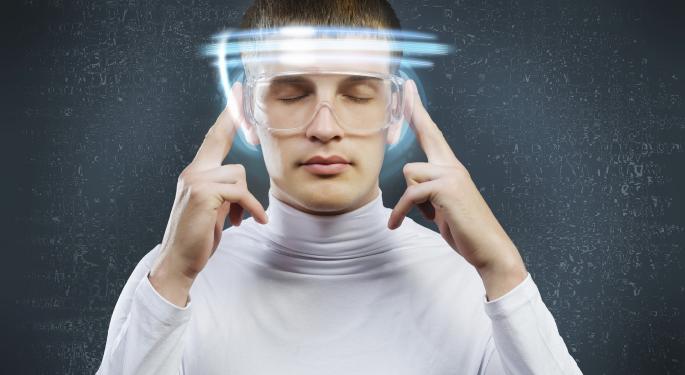 Matterport, a company that specializes in developing 3D models of rooms using software and a special 3D camera, is about to add a bit of reality to virtual reality.
The company was one of the first developers to work with Google Inc (NASDAQ: GOOG) on Project Tango. Now Matterport has announced that it has raised $30 million in a Series C funding round.
"What we're finding is that, we're going through pretty explosive growth," Matterport CEO Bill Brown told Benzinga. "We focused a lot on real estate, but we also have a bunch of other markets. Some are related to displaying spaces. [They] could be vacation rentals or retail locations or other kinds of places of interests (museums and things like that). [Or] other commercial businesses like construction management or insurance or retail planning. That business is growing extremely rapidly."
Qualcomm Ventures, the investment arm of QUALCOMM, Inc. (NASDAQ: QCOM), led the investment. GIC joined as the newest investor.
"We need to be able to grow our operations, sales and development team capability to keep up with that growth," said Brown. "The first thing is to keep up with that growth…to really fuel growth in our professional 3D business."
Matterport also wants to provide consumers with software that will allow their smartphones to capture a 3D space and turn it into an immersive, digital environment. This is being made possible by companies like Intel Corporation (NASDAQ: INTC), which is developing new technology that will allow smartphones to scan real worlds and objects.
"Since we last talked there has been a lot more activity around that," Brown continued. "I think that, based on the early devices, we're seeing a lot of promise. Before too long, [this will be a] very compelling way for consumers to actually capture that content. So we're making investments to make sure that when the first devices hit the market, we have a capture solution that works with them."
Related Link: Matterport CEO Bill Brown Discusses Google's Project Tango, Mobile Innovation And More
The Next Step
Matterport's next phase includes the rise of virtual reality and other upcoming trends.
"When we last talked, we were very early working with Oculus with their Rift development kit," said Brown. "It was just apparent to us that the content we're creating, the experience is amazing within these VR headsets."
Brown said that Matterport has "always been a believer that this is going to be big and it's the best way you can view our content."
"I think over the past year, with Samsung launching Gear VR and with other announcements, we're really seeing that now is the time [to deliver a] platform [that] enables the easy distribution of our content onto all of the VR headset platforms as they come to market," he said.
Movie Sets And More
Matterport should theoretically provide game developers with the ultimate opportunity to scan a movie set and build an interactive experience around those real-world visuals. That doesn't appear to be happening yet, but Brown said there is a lot of interest from people who want to preserve movie sets for the purpose of scanning them later.
Hulu, for example, recently used Matterport's technology to scan the iconic Seinfeld apartment:
Attention @SeinfeldTV fanatics! Explore one of TV's most famous sets - @JerrySeinfeld's NYC apartment #Matterport #VR http://t.co/8FDtS9Ye76

— Matterport (@Matterport) June 25, 2015
Some companies are using Matterport to scout movie and TV locations. This allows filmmakers to evaluate locations before production starts.
Disclosure: At the time of this writing, Louis Bedigian had no position in the equities mentioned in this report.
Posted-In: Bill Brown Google Matterport Project TangoSuccess Stories Startups Exclusives Tech Best of Benzinga
View Comments and Join the Discussion!