Why Raising Millions Of Dollars Is Not A 'Stamp Of Credibility' For Startups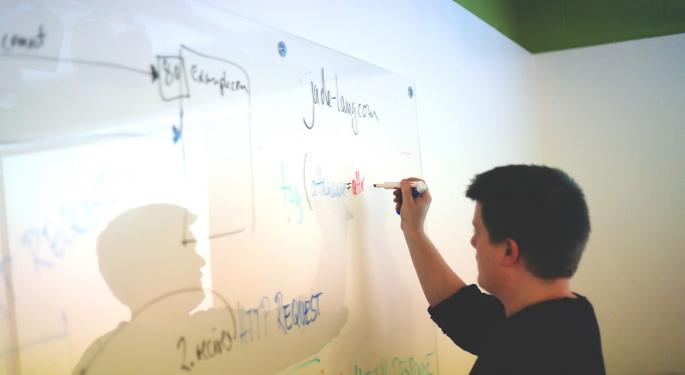 Gary Lin, founder and CEO of glispa – a high-performance digital marketing pioneer that secured $77 million from Market Tech Holdings Ltd, a publicly traded company (ticker: MKT) exchanged on the LON – doesn't think that entrepreneurs should be so quick to raise money.
"I see companies doing two things that's very common that sometimes I think is a mistake," Lin, who sold a controlling stake in glispa to Market Tech Holdings, told Benzinga. "They're raising money for the sake of raising money. It becomes something they should do, and they feel like the more they raise is somehow a stamp of credibility."
That is not always the case, Lin said.
"Also, when we talk about tech, I think a lot of times [entrepreneurs] build tech and big data solutions because that's just where the hype is," he added. "Some don't really understand how that delivers tangible value for the stakeholders involved."
Related Link: Klipfolio Waited 13 Years To Raise $1.7 Million: Here's Why
'A Lot Of What We See Is Overkill'
In this technology space, Lin said that "a lot of what we see is overkill."
He explained, "They're building things where, yes, maybe it's very powerful, but on a very small scale.
"I think business owners and entrepreneurs have to look at what's relevant at any given point in time. You have to plan for the future, but things change so fast that you can't build things too far in advance."
Lin said that he never wanted glispa to have too many initiatives that didn't have a short-term ROI.
"We haven't taken major pivots, but we've adapted a lot along the way in terms of geographies to focus on and categories of business," he said. "It was a learning process. Luckily, it was profitable the whole time. We've had that luxury. We attribute a lot of that to the business model itself."
Always Looking For An Exit
Lin has observed a number of entrepreneurs who are looking for a way out of the companies they built.
"At least in the Berlin scene, entrepreneurs are so focused on the exits," he said. "I've already gotten a lot of congratulatory emails. It's strange. A lot of people are asking, 'What are you going to do next?' They wonder how life is going to change."
Lin doesn't quite see it that way.
Related Link: European Startup Surpasses 50 Million And Uncovers Global Tendencies
"With this one business, we've had multiple exits," he said. "We've had huge profitability over the last seven years – that's already, I think, a big accomplishment. We have this deal that we've closed, which is really gonna help propel us, I think, in the right direction."
But make no mistake: Lin still owns a big chunk of glispa. He said his path has been different from other entrepreneurs, which often seek new money after proving their concept might be viable.
"They build to critical mass, but no real profitability, and then [there's] pressure from investors to flip the business," he added.
That is another area where glispa differs from other startups.
"We are independent," he concluded. "[Market Tech wants] to help us build assets. They want us to run and operate as a business."
This week glispa announced the fourth-generation Quality Optimization Engine (QOE). The engine is a business intelligence tool that "delivers mobile advertisers quality traffic and turns big data into valuable, actionable metrics."
Disclosure: At the time of this writing, Louis Bedigian had no position in the equities mentioned in this report.

Image Credit: Public Domain
Posted-In: Gary Lin glispa Market Tech HoldingsSuccess Stories Startups Exclusives Tech Interview Best of Benzinga
View Comments and Join the Discussion!