SnapRetail Raised $4 Million in 2013, Looks for More in 2014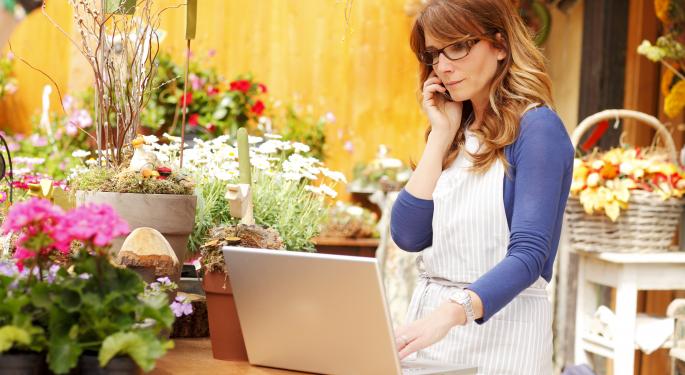 The last year proved to be very good for SnapRetail, a Pittsburgh-based SaaS (software as a service) marketing automation startup.
In July of 2013, the company secured an investment of $1.5 million. Five months later, SnapRetail.com raised an additional $2.65 million, bringing the total amount to $4.15 million.
SnapRetail hopes to complete the round in 2014 by raising an additional $500k to $1 million.
"SnapRetail started in early 2010," Suzy Teele, Chief Operating Officer of SnapRetail, told Benzinga. "It was started to help small retailers, local retailers, independent retailers, mom and pop -- typically one store or just a handful of stores -- be effective with online marketing."
Teele said that, while many of the big box stores have embraced e-mail and social media marketing (and can afford the staff to support those efforts), it is difficult for small retailers to do the same.
Related: New Startup FlightCar Could Shake Up Car Rental Industry
"They're the cook and bottle washer, so to speak," said Teele. "They're at the register, they're buying inventory, they're managing their employees. They were really being left out of the whole online marketing scene, or they weren't given solutions or they had to go to a lot of different places to try to participate."
Big Investments
SnapRetail didn't go after its first investment right away. But after forming a relationship with a local venture capitalist firm, Adams Capital Management (which became SnapRetail's lead investor), the startup secured its first investment.
After that, SnapRetail received an inquiry from one of its customers, Ladybug Gifts.
"A customer contacted us and said, 'I really like your product, I'd like to invest in it,'" said Teele. "For an early stage company, that's virtually unheard of. I could see where people in the industry would be interested, but this is an actual customer -- someone who owns a small store in Kentucky and they contacted us. The husband and wife own the company, own the store. She runs the store. He was a financial advisor and investor in his past life so they had some savings."
The Investment Dilemma
Not every startup wants to brag (or even reveal) how much money they raised from investors. But that information will not remain a secret forever.
"When you do a raise, it is public knowledge," said Teele. "You've got to decide whether or not you want somebody else to speculate about why you got the money or whether you provide the insight about why you got it. So even if somebody doesn't want to announce it, that doesn't mean it won't get out."
Related: Why Do Startups Brag About How Much Money They Raised?
The Pittsburgh Business Times has been particularly good at unearthing SnapRetail's investments before they were publicly announced.
"They try very hard to be one of the first reporters to break news," Teele added. "We've had that experience previously. They even saw this because we did the raise right over Christmas and they called us before we even had the press release out."
That's when SnapRetail decided to make a formal announcement, in order to guide the message that was being written in the press.
Disclosure: At the time of this writing, Louis Bedigian had no position in the equities mentioned in this report.
Posted-In: Adams Capital Management Ladybug Gifts SnapRetail Suzy TeeleSuccess Stories Startups Tech Interview Best of Benzinga
View Comments and Join the Discussion!