Pittsburgh Startup NoWait Could Overtake OpenTable's Volume In 2014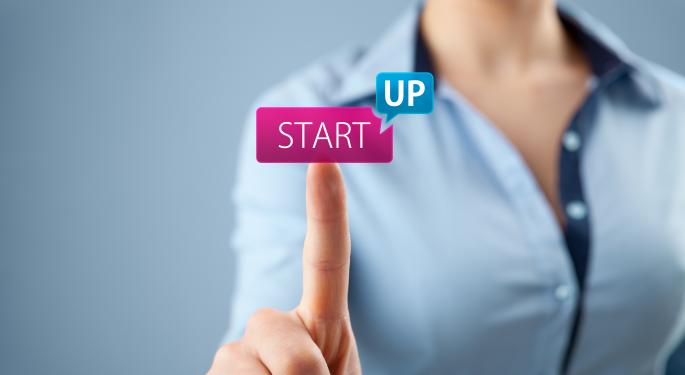 OpenTable (NASDAQ: OPEN) might have to relinquish its title as the leading restaurant reservation service.
In addition to the rising threat of direct competitors, there are also a number of companies that are attempting to serve markets that OpenTable cannot reach.
One of them is NoWait, a Pittsburgh, Pennsylvania-based wait list and seating tool for casual dining restaurants. The firm has experienced tremendous growth this year, serving more than two million guests per month through its system.
NoWait has been growing more than 10 percent month-over-month. By the year's end, the company estimates that it will be serving more than three million guests per month, totaling more than 36 million guests per year.
"To put that in perspective, we're calculating we're gonna overtake OpenTable's volume sometime next year," Robb Myer, President and Chief Product Officer of NoWait, told Benzinga.
When Benzinga first spoke to Myer in 2011, NoWait was a brand-new startup. At the time, fewer than 20 restaurants had signed up for the service.
As of today, NoWait serves more than 3,000 restaurants in the United States and Canada.
Beating OpenTable
On its website, OpenTable happily brags that it is "trusted by 28,000 restaurants" and has served "490 million diners."
Related: This Startup's "Stunning Customer List" Was Worth a $3 Million Investment
How can NoWait possibly compete with a firm of that magnitude?
Myer said that it is because NoWait's market (potentially 270,000 casual dining restaurants) is much larger than the one OpenTable serves (potentially 35,000 fine dining restaurants).
"The volume of these restaurants is so high," said Myer. "That's the secret to growing so fast -- being in a gigantic market, basically."
Gaining Market Share
Unlike OpenTable, NoWait does not yet have a major presence with consumers. Though the company plans to change that in the near future, it has currently relied on search engine results and targeted marketing campaigns to reach its clients.
"For the past two years, we've really been a B2B solution," said Myer. "We're signing up hundreds of restaurants just through our online channels. Restaurants that are looking for alternatives to OpenTable [or] alternatives to taking reservations in general."
NoWait differs from a traditional reservations solution in that it allows restaurants to add customers to its wait list without making them hang around. Restaurants may then send a text message to patrons when a table becomes available.
Before a table is ready, consumers can use NoWait to see how many people are waiting in front of them.
Targeting Consumers
Now that NoWait has established a good relationship with restaurants, the company is looking to target consumers.
"We're gonna be enhancing our consumer-facing product in a very interesting way that no one has done before," said Myer. "It has not been seen in this market. NoWait is gonna seem a lot more similar to how you'd use OpenTable in a few weeks."
NoWait will beta test this product in Pittsburgh, where the company has a strong user base.
The goal is to see how the consumer experience can be enhanced "by giving consumers better access to real-time information about restaurant and easing the waiting experience even further," Myer explained.
Don't Wait For A NoWait IPO, But…
Myer said that it is "too soon to tell" if NoWait will have a public offering.
"The Internet landscape and electronic landscape is always changing rapidly," he said. "We've got a lot of big plans to enhance the restaurant experience, operational experience, the consumer experience. We're just getting started as a company and the value that we can create for our clients -- the restaurants -- and the consumers."
Related: New Startup AppLift Raises $13 Million, Is Already Profitable
That said, Myer noted that going public provides a "multi-billion-dollar opportunity" for corporations. He estimated that the average timeframe from startup to going public is somewhere around eight years.
For NoWait, going public is "certainly a possibility" in the distant future. But NoWait began in 2011 -- just two years ago. Don't expect the firm to have an IPO anytime soon.
Disclosure: At the time of this writing, Louis Bedigian had no position in the equities mentioned in this report.
Louis Bedigian is the Senior Tech Analyst and Features Writer of Benzinga. You can reach him at 248-636-1322 or louis(at)benzingapro(dot)com. Follow him @LouisBedigianBZ
Posted-In: NoWait OpenTable Robb MyerSuccess Stories Startups Tech Best of Benzinga
View Comments and Join the Discussion!