Four Reasons Why StreetID is Becoming the Number-One Career Matchmaking Site on Wall Street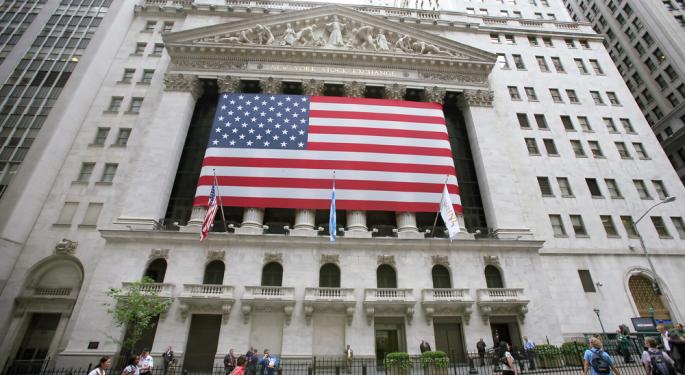 In February 2012, Forbes staff writer Susan Adams proclaimed that StreetID -- the world's first career matchmaking website built exclusively for the financial community -- could be a "boon" for "hedge funds, investment banks, and private equity outfits looking to hire candidates with particular qualifications."
"For job seekers in the financial realm, it only takes ten minutes to fill out the site's form, which I'm convinced is time well spent," Adams wrote. She concluded by saying that she thinks StreetID has a model that makes sense and "has the possibility of going somewhere."
In the time since her article was published, StreetID has swelled to more than 15,000 members encompassing men, women and employers within the financial sector.
"I was introduced to StreetID by a colleague and was very pleased to find that it gave me access to a national talent pool," said Marc Tollefson, Chief Investment Officer of Prime Advisors, who spoke about StreetID last year. "The site allows us to efficiently screen top talent without receiving hundreds of resumes. The service saves us time and makes the job search easier."
Needless to say, StreetID is growing -- and it is only poised to get bigger in 2013. Here's why.
The Rising Rockstar of the Industry
In addition to Marc Tollefson and his firm, Prime Advisors, StreetID has found numerous fans within the likes of FBN Securities, SS&C GlobeOp, G-2 Trading, Talpion Fund Management LP and countless others.
"G-2 Trading has been growing its business, and thanks to the StreetID platform, we have been successful in hiring new, talented prop traders," said Guy Endweig, a Partner at G-2, who also spoke about the firm last year. "StreetID also has the best client service in the business, which is essential to any company looking for quality hires."
More Than a Job Board
The word on the street is that the average job -- on the average job site -- will receive several thousand applicants. One source told Benzinga that as many as 50,000 resumes could be received for one job!
Even if that statistic is an exaggeration or a miscalculation, there is no denying the challenges that come with using a traditional job board. With StreetID, job seekers are matched with a job that is right for them. It is that simple.
For Today and Tomorrow
Bob might like his job but hate the pay. Jim might love his job and salary but plans to move in a year. Frank might have a great job but fear that his firm's rocky financials could spell trouble in the not-too-distant future.
All of these scenarios have one thing in common: sooner or later, Bob, Jim and Frank are going to search for a new job. When they do, StreetID will be ready to match their skills, talents and experience with employers that can appreciate all that they have to offer. Until then, StreetID can provide them with a great resource to stay connected to the financial community.
Anonymity Remains a Key Component
Career experts agree that you can never be too careful (or too quiet) about your search for a new job. While it is perfectly fine (and highly encouraged) to be as noisy as possible after a layoff, those who are still employed should proceed with caution.
StreetID helps individuals maintain their anonymity by focusing on things like skills and experience instead of using identifiable information that could cause. Job seekers do not have to reveal who they are until a prospective employer is ready to take the next step.
Follow me @LouisBedigianBZ
View Comments and Join the Discussion!
Posted-In: StreetIDSuccess Stories Best of Benzinga