Can Any Video Game Top Call of Duty?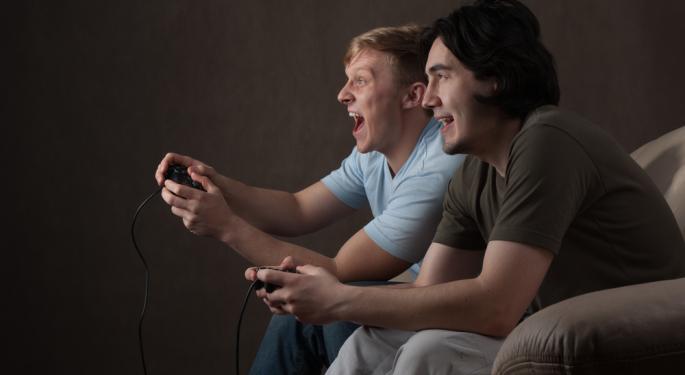 Numerous games have challenged the Call of Duty legacy, but none have been able to compete with Activision's (NASDAQ: ATVI) most prominent cash cow. Not even World of Warcraft, Activision's other billion-dollar baby, has been able to reach the level of success achieved by Call of Duty.
Over the past three years, Activision has increased the number of units sold for each new Call of Duty game. Call of Duty: Modern Warfare 2 sold 12.91 million units on Xbox 360 and 10.06 million units on PlayStation 3. A record-breaking 13.68 million consumers purchased the Xbox 360 version of the first Call of Duty: Black Ops; 11.66 million bought the PlayStation 3 version. Call of Duty: Modern Warfare 3 sold an astonishing 14.69 million units on Xbox 360 and another 12.53 million units on PlayStation 3.
Activision shares are up more than 23 percent since 2009. Year-to-date, however, the stock has declined nearly eight percent.
Part of the decline can be attributed to the lack of new hit franchises. In 2011, the company released Skylanders: Spyro's Adventures, an unusual video game that allows players to interact using special action figures. Skylanders surprised investors and became one of the year's top-selling games. The company hopes to repeat that success with the release of Skylanders: Giants, which has already moved 600,000 units on Nintendo Wii alone. That's a far cry from the Call of Duty series. But unlike other games, Skylanders requires the use of expensive action figures, many of which are sold separately.
Thus far, Call of Duty: Black Ops II -- the newest Call of Duty available -- has sold 11.22 million units across Xbox 360, PlayStation 3 and PC, providing Activision with more than $500 million in revenue. The game is also available for the Wii U, and another version has shipped for PS Vita.
While the rest of the video game market has declined, Call of Duty has managed to provide Activision with a reliable source of income. This has inspired other game companies to imitate the franchise with a plethora of similar war games.
The most successful imitation turned out to be Battlefield 3 from Electronic Arts (NASDAQ: EA). Released in 2011, Battlefield 3 sold more than 6.44 million units on Xbox 360 and 5.98 million on PlayStation 3. Unlike Call of Duty, however, Battlefield is not updated annually.
Follow me @LouisBedigianBZ
Posted-In: Activision Call of Duty: Black Ops II SkylandersSuccess Stories Tech Best of Benzinga
View Comments and Join the Discussion!