Qwilt Raises $25 Million To Lead Video Intelligence, Will 'Strive' For IPO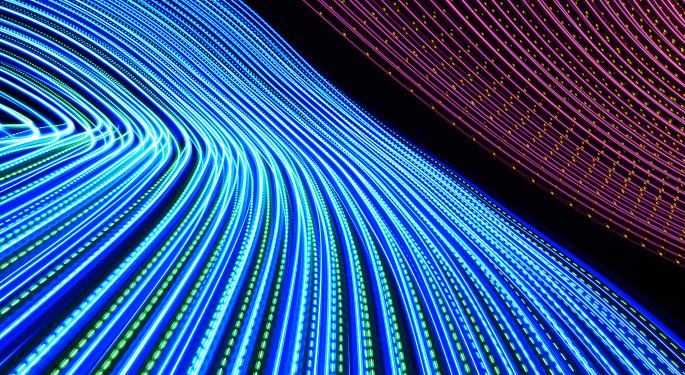 Qwilt is frequently cited for providing detailed information about the world's leading streaming video platforms, including Netflix, Inc. (NASDAQ: NFLX) and Hulu. Today, the firm is gaining some attention after announcing that it has raised $25 million in a Series D funding round.
"Our initial round came from very famous early stage venture capital in Silicon Valley," Dan Sahar, co-founder and VP of Product Marketing at Qwilt, told Benzinga. "[The list includes] Accel Partners, which was the first investor in Facebook as a VC, and Redpoint [Ventures], which was an early investor in Netflix."
Both Accel and Redpoint continued to invest in Qwilt and were part of the Series D. Disrupt-ive led the current round with a $16 million investment. Innovation Endeavors, the VC fund from Google Inc (NASDAQ: GOOG) chairman Eric Schmidt, joined the round as a new investor. Other participants included Cisco Investments (the investment arm of Cisco Systems, Inc. (NASDAQ: CSCO)) and Bessemer Venture Partners.
Sahar noted that one of Qwilt's Board members is a Hall of Famer from Forbes' Midas List, including Peter Wagner (a former partner at Accel).
"[Our Board has] a lot of experience in building companies from zero and taking them all the way to IPO," said Sahar. "We're a high-growth company. [A startup has] to decide to push down on the pedal and move and accelerate sales and try to dominate the market as much as you can. In our case, it's basically to have as many network operators use our product and distribute it throughout their networks."
To achieve that goal, Qwilt plans to scale its sales, engineering and customer support teams.
Related Link: This Startup Wants To Be Google Analytics For The Physical World
IPO Plans
Sahar said that while an IPO is important, he does not think of it as a goal.
"It's definitely a milestone in the life of a company," he said. "We strive to reach that milestone. There's so many things that have to go right to actually reach it. But we feel we have a tremendous opportunity in the market."
Qwilt has been riding the wave of the streaming video market. The firm helps service providers handle the growing amount of video on their networks with its streaming video delivery and caching product. As a video analytics platform, Qwilt is able to provide video intelligence reports that show how each service is performing.
"We couldn't have timed it better in terms of when we started the company and when video was beginning to take off worldwide," said Sahar. "This is just like exponential growth in terms of consumption. Even though we're in the infrastructure space for that, you can't have one without the other. You need to have the demand, and then you need to have the infrastructure in place to support it. We feel we're in a great position to capture this opportunity."
International Growth 'Almost From Day One'
Qwilt has taken an unusual approach toward international growth. Instead of focusing on the domestic market (as most startups do), Sahar said that Qwilt has been an international company "almost from day one" and that the firm's first sales rep was based in the UK.
"Today we have offices in Europe, APAC, Australia and obviously here in the US," he said. "That's one of the unique aspects of our business that is not very common in companies our age. It allows us to have a good diversification in terms of the customers that we have. We're not relying on one big customer, which is good."
In preparing for the longer term, Qwilt found that video is a global phenomenon, even in countries with less infrastructure for Internet access.
"It's something that's being consumed globally," Sahar continued. "In most countries they have local content providers and obviously they have the global brands like YouTube, Facebook and the Netflix of the world. We found we were able to create a solution that's very much similar wherever you are. It's a product that has applicability almost without any fine-tuning worldwide."
For example, Sahar said that Qwilt did not have to be fine-tuned for China.
"It works the same almost worldwide," he added. "That helped a lot with the go-to-market strategy."
Disclosure: At the time of this writing, Louis Bedigian had no position in the equities mentioned in this report.
View Comments and Join the Discussion!
Posted-In: Cisco Dan Sahar Disrupt-ive Hulu NetflixStartups Exclusives Tech Best of Benzinga