Your Personal Finances Could Be Hurting Your Business's Finances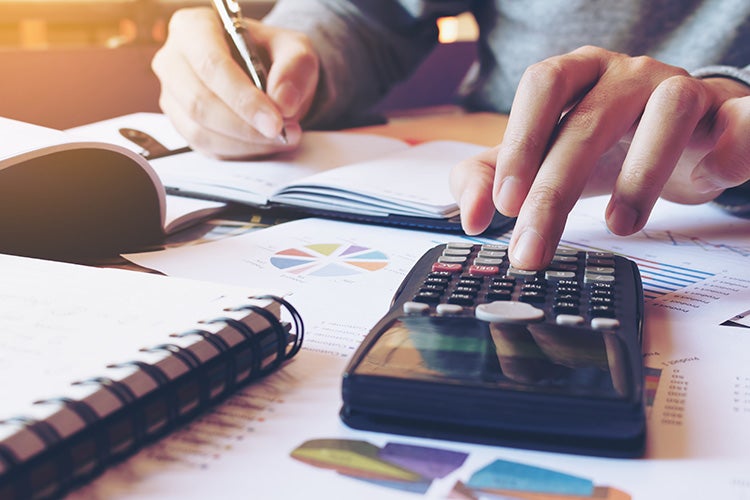 The way you handle your personal finances will arguably become the way that you manage your business finances. To put it simply, if your personal finances are a mess, that's going to carry over into your small business finances. Unorganized personal finances can even put a damper on your ability to obtain funding for your business.
Consider embracing these personal finance strategies, and watch how they lead to positive financial management in your business.
1. Stay On Top Of The Numbers
If you're struggling to make ends meet, you may end paying bills at the last second. Once you're in that habit, it's hard to get out. You should make a concerted effort to get on top and stay on top of your finances. Set aside an hour or so every two weeks to pay bills, draft budgets and deal with general financial issues.
As you get used to that rhythm personally, it will be easy to import that routine into your business finances. Ideally, you should devote a regularly scheduled time slot to tracking expenses, organizing tax records, budgeting, following up on invoices and paying bills for your business.
2. Create A Budget
A budget is essential if you want to stay on top of your finances. It's something you should do both personally and professionally. If you are personally prone to impulse purchases, that can make it hard to cover your bills. The same is true when it comes to business finances.
On the other hand, when you are in the habit of sticking to a budget and really thinking about purchases, you weigh the pros and cons of your financial decisions. That also carries over into your professional life, and it makes you a savvier consumer for business purchases and expenses as well.
3. Track Spending
To ensure you're sticking to your budget, you should track your spending. There are multiple personal finance programs that can integrate with your bank account and generate reports so you know where your money is going. With tools like that, you can easily see if you've spent too much on coffee, groceries or similar expenses.
In addition to the way this habit carries over into your professional financial practices, it's also critical to track personal expenses that relate to business expenses. For instance, if you have a home office, you should track rent payments, mortgage interest, utilities and the like. If you meet the requirements, you can write off a portion of these bills as business expenses, but it's important to have the records and receipts to substantiate your claims.
4. Create An Emergency Fund
Part of your budget should include setting money aside for savings. Based on a 2016 survey of 5,000 people by the Federal Reserve, approximately 46 percent of Americans have less than $400 in savings. That's a hard situation to be in personally, but it can be devastating to a business.
What happens if your website crashes or equipment breaks and you need an emergency repair? What if payroll costs are higher than anticipated due to employees finishing their shifts late? The list of potential issues is endless, and if you don't have the funds to cover them, you may end up being forced to shut your doors forever.
Get into the habit of saving personally and professionally, or at the very least, have a line of credit from an online lender ready and waiting in the wings so that you can dip into it as needed for emergencies.
5. Get Help
Dealing with money can be confusing, stressful and time consuming. Don't be afraid to get help when you need it, and remember help can take a number of forms. For personal and business finances, you may want software that helps with expense tracking and accounting.
You may also want to read a few books or listen to podcasts to get even more detailed strategies on how to stay on top of your finances. For your business, in particular, you may want to work with a mentor. The right business mentor can help with everything from marketing to making connections to understanding business finances. If you want help with finances in particular, be upfront about that when you are looking for a mentor.
6. Pay Yourself
It's hard to manage your personal finances when your income fluctuates. To minimize that effect, set up your business budget so that you pay yourself a set salary on a regular basis. As you start out your small business, make sure you don't pour all of your revenue into your salary, however. Start small and work from there. If you have access revenue some weeks, save it. That money could become critical if you face an unexpected expense.
7. Monitor Your Credit
It's critical to know what's on your credit report. Credit scores can determine whether you're able to make large purchases, rent or lease equipment/office space or receiving funding from lenders. Make a point of pulling your credit report regularly to make sure that you haven't missed a bill and that erroneous information hasn't been added to your report. By law, you are entitled to a free report annually from each of the three major credit reporting bureaus, but you should expect to pay a fee if you want to see your reports more often than that.
Alternatively, you may want to sign up for a credit monitoring program that sends you alerts anytime certain information is added to your credit reports. This sets the scene for staying on top of your business credit report as well, but beyond that indirect relationship, your personal credit can also have a direct relationship on your business credit.
In many cases, especially when your business is getting established, creditors and lenders look at your personal credit report. Lackluster personal credit can make it hard to get business credit. In some cases, vendors may even demand payment upfront (rather than invoicing you) if you have poor personal credit.
You may not realize it, but how you manage your personal credit can affect your small business. If you exhibit poor habits, you're likely to create some chaos for your business finances. Habits are hard to break, so start incorporating healthy financial habits in your personal life, and they will transfer to your business financing practices.
The preceding article is from one of our external contributors. It does not represent the opinion of Benzinga and has not been edited.
Posted-In: Small Business Personal Finance
View Comments and Join the Discussion!