This Day In Market History: Charles Keating Convicted Of Securities Fraud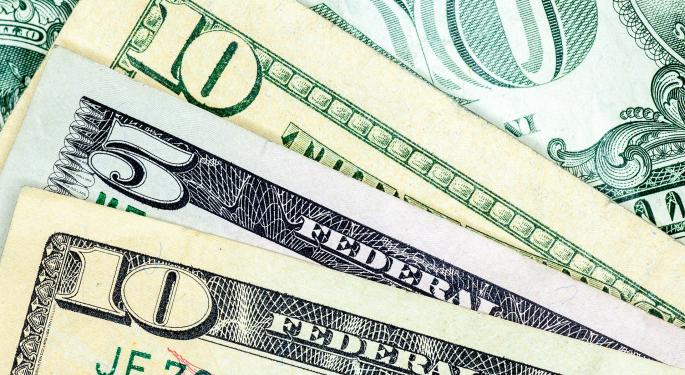 Each day, Benzinga will take a look back at a notable market-related moment that happened on this date.
What Happened
On this day 26 years ago, the kingpin of the 1980s savings-and-loan crisis, Charles H. Keating, Jr., was convicted of 17 counts of securities fraud in the state of California.
Where Was The Market
The S&P 500 closed at 380.07 and the Dow Jones Industrial Average closed at 2,911.67.
What Else Was Going On In The World
The Judds performed their final concert in Nashville, and Pan American World Airways officially ceased its operations.
Keating Convicted
Keating bought Lincoln Savings & Loan for $51 million back in 1984. Shortly thereafter, Keating began making dozens of aggressive investing bets with depositors' money, including stocks, junk bonds and real estate ventures. Within three years, he had nearly quadrupled Lincoln's assets from $1 billion to $3.9 billion. However, a 1987 investigation found that Lincoln had $135 million in unreported losses and was more than $600 million above a federally-mandated cap on risky savings and loan investments.
After leveraging his political influence with a group of five senators, including former Republican presidential nominee John McCain, Keating got the FBI, the SEC and other regulatory agencies to back off their investigations into Lincoln. The group of senators later became known collectively as the "Keating Five."
Lincoln's reported assets grew to as large as $5.4 billion, but investors found out later that the company continued to endure non-reported losses.
Lincoln filed for bankruptcy in 1989, and many of its 23,000 customers lost their entire life savings. Even U.S. taxpayers were forced to pay $3.4 billion to help cover Keating's losses.
Lincoln Savings & Loan became the poster child of a much larger culture of financial abuse in the so-called "go-go" period of the 1980's. On December 4, 1991, Keating was convicted in California. In 1993 a federal jury convicted him of 73 counts of wire and bankruptcy fraud and sentenced him to 12 years of prison.
After serving 50 months, Keating's conviction was overturned on a technicality. In 1999 at age 75, Keating pled guilty to four additional counts of fraud and was sentenced to time served. He died in March 2014.
Related Links:
Brain Changes In Older Adults Raise The Risk For Financial Fraud
Posted-In: Charles H. Keating Charles Keating Citron Research Lincoln Savings & LoanShort Sellers Education Markets General Best of Benzinga
View Comments and Join the Discussion!