Exxon Mobil, Sears The Hottest Stocks Among Shorts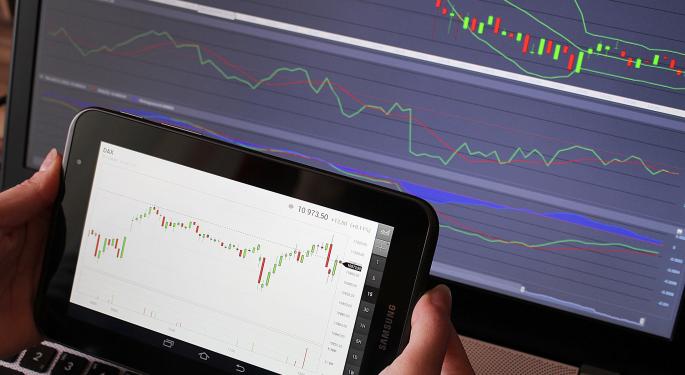 Astec Analytics is a provider of timely and accurate intra-day short-selling data and information, which helps investors better understand changes in investor sentiment.
Here is a summary of notable short data, according to data from FIS' Astec Analytics.
Top Pick: Exxon
Bulls aren't convinced that President-elect Donald Trump's energy-friendly policies will benefit American firms. Ranking as the top short pick is energy giant Exxon Mobil Corporation (NYSE: XOM), whose stock peaked at $92.58 in the middle of December.
Since hitting that peak, the stock has given up its gains and closed last week at its pre-election levels of $86.35. Granted, short sellers aren't rushing into the stock and closed out 20 percent of their positions in the last week alone, which may suggest Exxon's stock is unlikely to continue declining.
1. Sears Holdings
Sears Holdings Corp (NASDAQ: SHLD) has seen its stock slump over the years and sank more than 50 percent over the past 12 months alone. Over the same time period, short sellers have almost continuously held 100 percent of all shares that are available for short.
In addition, investors are still trying to borrow shares and appear to be willing to pay for it as the "already eye-watering" fee levels rose by another 10 percent in the last week alone.
2. SunPower
SunPower Corporation (NASDAQ: SPWR), along with many of its renewable energy companies, has seen its stock hard hit as of late. However, short sellers have been active in the stock since the end of 2015 when they began to significantly ramp up their positions.
Short sellers continued to increase their balances by more than 50 percent in the first half of 2016, during which demand had almost exhausted supply. To this day, short sellers remain confident in their position as more than 90 percent of the available shares are being shorted despite the fact that borrowing costs have risen by 40 percent in the last week alone.
3. GoPro
Shares of GoPro Inc (NASDAQ: GPRO) posted a small recovery in January since the end of December, yet the stock is still lower by more than 30 percent over the past 12 months.
Meanwhile, utilization of shorts stands at 97 percent and the cost to borrow shares aren't expected to fall any time soon, especially ahead of the re-launch of the company's drone called Karma.
4. Tesla Motors
Down two spots from last week's list, Tesla Motors Inc (NASDAQ: TSLA)'s short sellers continue to believe the stock will reverse its recent momentum and start dropping.
Last week, the stock saw an uptick in shares being sold and now account for over 86 percent of the available supply, up from 84 percent from the prior week.
5. Amplify Snack Brands
A relatively unfamiliar name to many investors, Amplify Snack Brands Inc (NYSE: BETR) is a seller of healthier snacks. The company recently announced a change to its board and the market reacted positively as the stock closed at $11.35 last week.
However, short interest for the stock now accounts for more than 86 percent of the total available shares which signals that short sellers are confident that the stock will reverse course and dip lower.
View Comments and Join the Discussion!
Posted-In: Astec Analytics FIS Astec Analytics Short Sellers short sellingShort Sellers Short Ideas Movers Trading Ideas Best of Benzinga