A How-To Guide For 13F Season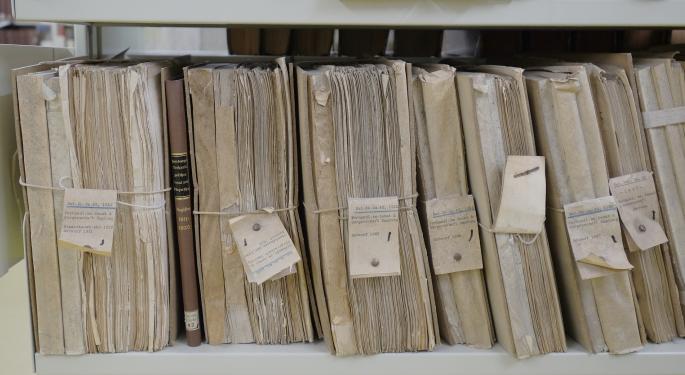 The most notable investors in the world are legally required to disclose their funds' most recent holdings. If you're an investor or trader who likes to follow the "smart money" -- sometimes referred to as "whale watching" -- the SEC's requirement for the public disclosure of a fund's long positions is certainly a blessing.
Here are some tips on how to interpret the information that comes from the 13F season and how you might be able to use it in your strategy.
Timing Is Everything
The SEC requires funds to report their holdings as of the end of the last quarter no more than 45 days after the end of that quarter. That date usually falls during the second week of the month. The 2016 deadlines look something like this:
February 14
May 15
August 15
October 15
I Know It's 13F Season... Now What?
Upon realizing a given week is the week 13F filings need to be sent to the SEC, expect a boat load of SEC filings after the close on Thursday, Friday, and over that weekend. Tune your Benzinga Pro feeds to SEC and if you're hunting for a specific fund, use the platform's keyword search to filter by only the fund you want filings from.
A good idea is to have the names of some of the top funds standing by so the list can be consulted when all those filings start hitting the wire. Here's a good list to start:
Warren Buffett's Berkshire Hathaway
Carl Icahn via Carl C. Icahn
David Tepper's Appaloosa
David Einhorn's Greenlight Capital
Bill Ackman's Pershing Square Capital
Dan Loeb's Third Point
Jim Chanos' Kynikos
George Soros' Soros Fund Management
Leon Cooperman's Omega Advisors
John Paulson's Paulson & Co.
Seth Klarman's Baupost Group
Stephen Mandel's Lone Pine
Tracking Changes
For when the 13F's start hitting the newswires, here is a quick guide to how to spot the notable changes:
Go to the SEC's EDGAR site at https://www.sec.gov/edgar/searchedgar/companysearch.html
Search the fund of the filing you want to locate -- be as precise as possible.
Find the appropriate 13F filing which will be labeled as "13F-HR" in the furthest left column with heading "Filings."
Click the "Documents" bubble.
Open the document, which has extension name with the word "table" in it.
Go back to the page that lists all of the fund's filings and find the 13F filing you want to compare with the most recent filing. This will likely be the previous quarter filing.
Open the comparable filing in a new window and go across the table, comparing which positions are new, raised, lowered and/or liquidated.
View Comments and Join the Discussion!
Posted-In: 13F 13F season Jim ChanosShort Sellers Education Hedge Funds Trading Ideas General Best of Benzinga