Best Places to Find Investment Properties Under 100k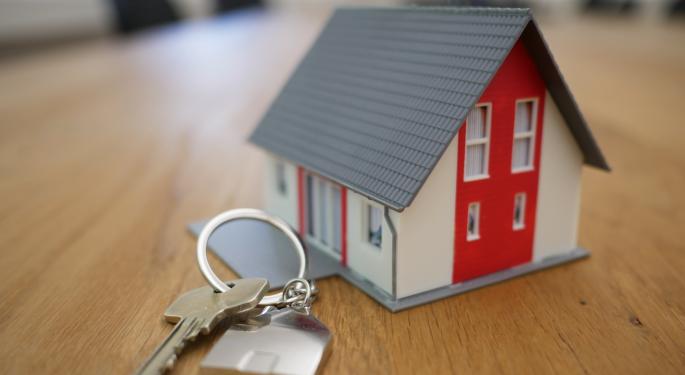 Owning real estate and renting it out is a great way to keep dough rolling in every month. Single family rentals are especially useful in this instance. You buy a place, fix it up, and only have 1 tenant to deal with.
Not only does it take some weight off your shoulders as landlord (you're not catering to the whims of a whole building full of people), but single family rental tenants tend to have more longevity as occupants, adding more security to this type of passive income stream.
Thrifty Real Estate Investing
While buying a whole house may seem intimidating, it actually doesn't have to be that expensive, especially given the potential return. Let's say you have $100,000 to throw around. If you can find a house within the $50,000 -- $80,000 range, you'll have some cash left over for renovations, repairs or any other expenses associated with rental ownership.
Or, you can put a sizable down payment on a rental property and finance it. If you finance a house, just make sure you can charge enough in rent to pay the monthly payment while putting some extra money into your wallet.
Plenty of markets have an average sale price within this range. Roofstock can help you purchase single vetted single family rentals. They can also link you with reputable property managers along with other useful resources for purchasing and managing a profitable single family rental.
Best States to Find Low-Cost Investment Properties

You can't go wrong with properties in any area of the following states. Of course, some parts of any state will have more expensive areas than others, or better performing markets. But overall, these are solid states to look for single family rentals to invest in.
Illinois Average Home Sale Price: $45,258
Wisconsin Average Home Sale Price: $82,333
Oklahoma Average Home Sale Price: $70,833
New Jersey Average Home Sale Price: $54,900
Missouri Average Home Sale Price: $74,582
Best Cities to Purchase Single Family Rentals

Some of the following cities exist within the above states while others are stand-outs for single family rentals and cost effective real estate investing. Use Roofstock's extensive educational resources and market insights to
Milwaukee, Wisconsin Average Home Sale Price: $79,480
Memphis, Tennessee Average Home Sale Price: $80,626
Detroit, Michigan Average Home Sale Price: $55,750
Springfield, Illinois Average Home Sale Price: $71,000
Kansas City, Oklahoma Average Home Sale Price: $75,597
Columbus, Ohio Average Home Sale Price: $69, 925
Cleveland, Ohio Average Home Sale Price: $72,605
Dayton, Ohio Average Home Sale Price: $62,450
Pittsburgh, Pennsylvania Average Home Sale Price: $83,195
Low-Cost Real Estate Investing Considerations

There are special considerations to think about when investing in lower cost properties. Make sure you take the following into account when beginning your journey to rental ownership. Roofstock will help you every step of the way as you navigate your way through the process, from helping you find a rental market to enlisting a successful property manager.
Include Renovations and Repairs in Your Budget

How much will bringing the house up to snuff cost you? When browsing through lower cost of entry options, you should expect to have to put some money into the house to make it worth your investment.
Luckily, Roofstock makes it easy to calculate how much renovations will run you. This way, you know if the property actually fits into your budget and whether it's likely to hit your targeted return amount.
Most listings on Roofstock come with a 3rd party inspection report that provides an estimate of immediate repair costs. They'll also provide a full financial analysis of the rental property, so you can better understand how the investment might perform.
Finding Tenants

Sometimes finding solid tenants in cheaper housing markets can come with challenges, especially if you're investing remotely. Try using a professional property manager to find and handle tenants. This relieves you of the burden while keeping your property occupied through the extensive resources a property management company can offer you.
A huge bonus when utilizing Roofstock – they have vetted property management partners that they can connect you with. Also, many of the single-family rentals on Roofstock come occupied and they guarantee rent if the property you purchase is unoccupied, so you really can't go wrong.
Identifying the Right Market

There are pros and cons to every market, including less expensive ones. Make sure the market you're looking in meets your expectations and needs. Roofstock has many ways to help you find single family rentals in the right market.
To figure out what works best for you, educate yourself on the pros and cons of any area you're looking to invest in and find out if it aligns with your outlook. Do you care the most about job growth in an area? How quickly the population is growing or an area is being developed? Do you want to invest in a prospective area now and see returns in 5 years, 10 years?
Roofstock has plenty of routes to help you evaluate a market. One option is using Roofstock's proprietary Neighborhood Rating. Or, get in touch with a Roofstock expert by scheduling a meeting on their site. They will walk you through how to use the platform and go over different investing strategies with you.
View Comments and Join the Discussion!
Posted-In: REIT Real Estate