Does American Realty Capital Properties Have More Explaining To Do?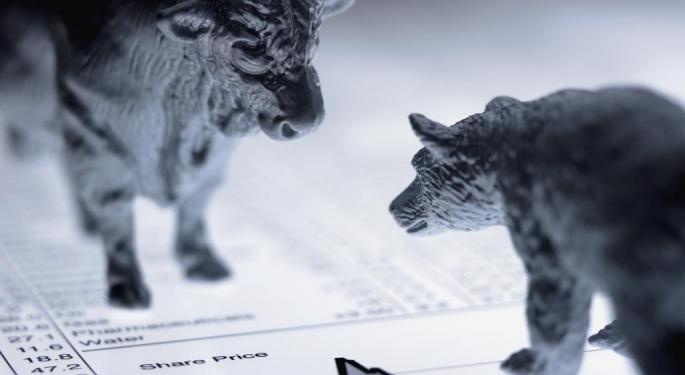 The adage "where there is smoke there is fire" once more becomes a self-fulfilling prophecy as the FBI reportedly joins the SEC in investigating American Realty Capital Properties Inc's (NASDAQ: ARCP) accounting irregularities that were made public last week.
Adding Fuel To The Fire
Premarket on Monday, November 3, American Realty confirmed in a PR release:
"In the middle of the night, we received a letter from RCS Capital Corp (NYSE: RCAP) the equity purchase agreement, dated September 30, 2014, between RCS and an affiliate of ARCP. As we informed RCS orally and in writing over the weekend, RCS has no right and there is absolutely no basis for RCS to terminate the agreement. Therefore, RCS's attempt to terminate the agreement constitutes a breach of the agreement. In addition, we believe that RCS's unilateral public announcement is a violation of its agreement with ARCP."
Related Link: All 5 Data Center REITs Hit 52-Week Highs After Equinix's Q3 Earnings Call
Investors can file this under "nothing is so bad that it can't get worse" for American Realty shareholders and employees of ARCP's Cole Capital non-traded REIT and investor advisory business unit.
ARCP's Recent History Filled With Controversy
A Benzinga article dated October 3 details a brief chronology of the controversial events that led up to the sudden announcement on October 1 of the sale of Cole Capital Advisors to the Nick Schorsch-led RCS Capital.
It is interesting to note that when the Cole Capital deal was announced, shares of RCS traded higher, and shares of American Realty traded lower on the news. The fact that RCS Capital is unilaterally terminating the arrangements speaks volumes regarding American Realty's ability to conduct business as usual moving forward.
No Third Party Bids For Cole Capital
The Cole Capital sale was a negotiated deal between the management of two Schorsch-led companies. There were no third party or arm's length bids for Cole Capital to confirm the valuation of this complicated business.
The immediate resignations and replacement of both the American Realty Chief Financial Officer and Chief Accounting Officer was announced last week in conjunction with the American Realty accounting irregularities and statement of non-reliance on past financial statements.
Any valuation utilizing financial modeling or projections would have at least partially relied upon financial statements that were prepared by the former American Realty CFO and CAO.
Two Hats?
In the terse release on November 3, the RCS Capital board announced that "it has terminated the previously disclosed definitive agreement to acquire Cole Capital Partners, LLC and Cole Capital Advisors, Inc. (together, "Cole Capital") from American Realty Capital Properties, Inc."
The formerly amicable relationship between these two Schorsch-led companies has now turned adversarial after Schorsch's initial attempt to "cut the Cole Capital baby in half" has failed.
Can Cole Capital Remain Vibrant & Viable?
One of the logical reasons to support the concept of a negotiated sale of Cole Capital to RCS Capital might be that if it were to become common knowledge that Cole was "being shopped" on Wall Street, it might have caused an exodus of valuable talent.
Now that the prior American Realty 2014 financial statements are under investigation and review, this will likely cause a sharp falloff in the ability of Cole to raise money for its non-traded REIT business.
Under these circumstances, key employees and other parties with agreements in place may attempt to cut ties with Cole because of the ongoing investigations and issues that have already come to light.
Crises Of Confidence
If Wall Street now discounts the value of Cole Capital, it will reduce American Realty's net asset value and future share price targets.
It remains to be seen how long it will take the company to recover from this series of devastating events. Given the high stakes involved, both boards and management teams must attempt to regain the confidence of shareholders and capital markets in order to conduct business.
Posted-In: Cole Capital FBI SECREIT Real Estate
View Comments and Join the Discussion!