Special Stockholder Meeting, New REIT Status Approval Wrap Up REIT Sector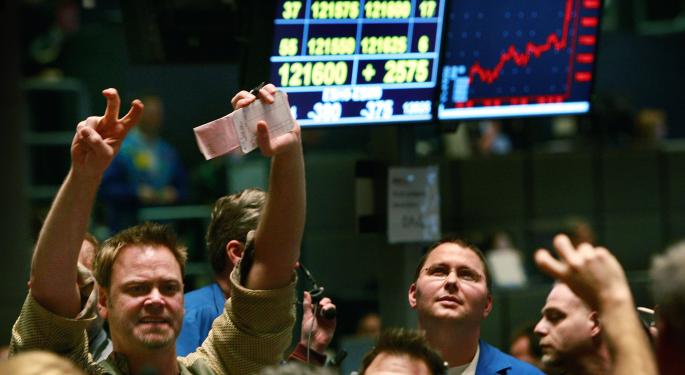 Analysts Upgrades/Downgrades:
Prior to the market open on August 25, 2014 JPMorgan upgraded Silver Bay Realty Trust Corp. (NYSE: SBY) from Neutral to Overweight with a price target of $18.00, citing valuation -- Silver Bay calculated NAV, or net asset value, to be $20.35 per share.
Shares of Silver Bay Realty Trust Corp. closed at $16.24 on Friday and opened up around 1 percent higher at the start of trading on Monday August 25, 2014.
On Friday, August 22, 2014, Silver Bay Realty Trust (NYSE: SBY) announced a special stockholder meeting to approve the previously announced internalization of management and the related purchase of Silver Bay's external manager for 2,231,511 shares of common stock. The meeting is to be held on September 30, 2014.
Barrington: downgrades $4 billion cap CBS Outdoor (NYSE: CBSO) -- a recent spin-out of CBS -- to Market Perform from Outperform on valuation on August 22, 2014.
Billboard and outdoor media giants CBS Outdoor and $4.9 billion cap Lamar Advertising (NASDAQ: LAMR) were two of the latest entities approved for REIT status by an IRS private letter ruling earlier in the year.
Related Link: Entire Wireless Tower REIT Sector Hits 52-Week Highs
This effectively eliminates U.S. income tax at the corporate level in return for distributing no less than 90 percent of formerly taxable income as dividends to shareholders.
BMO Capital Markets: downgraded DCT Industrial (NYSE: DCT) and Liberty Property Trust (NYSE: LPT) from Outperform to Market Perform on August 22, 2014.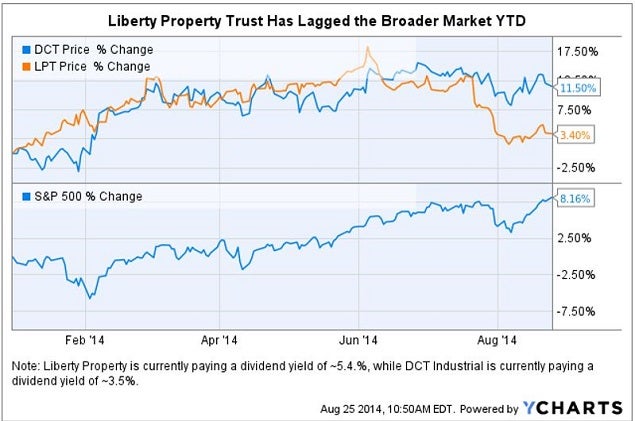 Back in on July 23, both UBS and Wells Fargo had downgraded Liberty Property after the company announced Q2 earnings, and lowered full year 2014 guidance to $2.42-$2.48 from $2.45-$2.55.
Notable Real Estate News:
TravelCenters of America (NYSE: TA) was up big on Friday August 22, 2014 after beating analysts' estimates for earnings on the fiscal first quarter. The stock is gaining in early morning trading on Monday, August 25, 2014 up more than 13 percent in the last five trading days.
At March 31, 2014, TA's business included 248 travel centers in 43 U.S. states and in Canada, 173 of which were operated under the "TravelCenters of America" or "TA" brand names, and 75 of which were operated under the "Petro" brand name. At March 31, 2014, TA also operated 34 convenience stores with retail gas stations, primarily under the "Minit Mart" brand name.
View Comments and Join the Discussion!
Posted-In: Barrington BMO Capital MarketsREIT General Real Estate Best of Benzinga