Interview with FX Solutions CEO Michael Cairns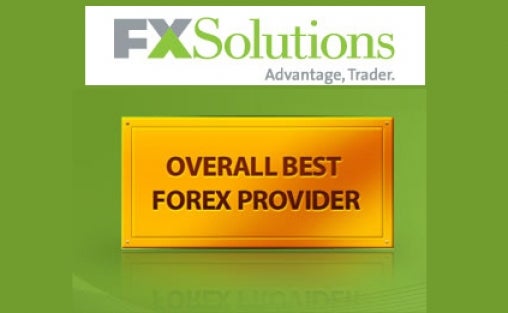 Benzinga's Jason Raznick and Louis Bedigian recently sat down with Michael Cairns, CEO of FX Solutions, for an in-depth discussion on his firm, its acquisition, its evolution, and more.
Introduction
Michael Cairns: "My name is Michael Cairns. I'm the CEO of FX Solutions, which was founded in 2001. We're headquartered in the U.S. in New Jersey. Our primary market is retail foreign exchange online. We provide them platforms for clients to trade 24 hours a day online.
"The company has clients in over 140 different countries. We were purchased in 2008 by City Index Group, a privately held company in the U.K. With City Index's global offices, we have offices in Sydney, London, Singapore, and also a business in China as well."
Technological Advantages
Michael Cairns: "I think technology has changed a lot, especially over the past three or four years. I think that FX Solutions has, number-one, longevity. We've been around since 2001. We've seen a lot of changes and seen a lot of companies come and go.
"The platforms themselves are very client-specific; you may like the look and feel of one platform, or you may like someone else's. You need to be concerned with what's behind those platforms; what's the back-end, what's the back office, what's the transparency, what's the execution like, what's the personnel like.
"I think FX Solutions is up there with the best of them when it comes to price, discovery, execution, client services. We have MetaTrader linked into our own systems, so that's an add-on that pure MetaTrader shops don't have -- they're operating simply with the out-of-the-box MetaTrader solution, which does not give the same sort of detail or the same sort of reporting functionality [as FX Solutions]."
Trading Millions from an iPhone
Michael Cairns: "We're seeing a lot of changes. We have seen a very rapid change in the way clients are looking to access systems. I think access to the market technology has provided a massive increase in access.
"I think what you're seeing now is that the retail investor has the same sort of access and the same sort of news information that the main global banks have. That has changed everything with regard to market participation and the fact that people can have alerts sent to their phone and trade on their phone. We have clients who trade in millions from an iPhone."
Mobile Platform Use
Michael Cairns: "I think, initially, if you go back a few years, our clients would have used it more to check on a rate, to check on news. Back in the day, it was all desktops, laptops, etc., so people felt more secure trading from a desktop. You've got a better Internet connection.
"But as technology has improved, as these devices have improved, as the carriers, the AT&Ts (NYSE: T) and Verizons (NYSE: VZ) of this world have improved their services, I think people are more secure and more confident in using their devices to trade. Like I said, we have people trading not just in the U.S. but overseas in tens of millions of Euros on an iPhone."
A Conservative Approach
Michael Cairns: "From the start, we were very, very conservative in the way we approached our business. I don't think you can be overly compliant. We were very particular as to who we took as clients and what our criteria was for bringing someone on board -- a lot of background checks, etc. A lot of our competitors at the time took clients that we rejected. They may have benefited from it, they may not have. But our principles are our business; we adhere to regulations.
"With regard to the retail forex market in particular, the regulations in the U.S. have become extremely stringent over the past three years. We've had leverage capped to 50 to 1 (three years ago it was 400 to 1). You can't have ticket-based trading anymore. You can't have the offsetting of trades, hedging, keeping two trades open in opposite directions, things like that. There are a lot of restrictions imposed on the market. I have actually met with the board of the CFTC when they were bringing out these mandates. Among companies like FX Solutions, we are the only ones policing the industry from within.
"We have a lot of scrutiny on every single client. Every single trade we're monitoring. We have [technology] in place to monitor trades.
"I think if you look at the amount of capital required to operate in the U.S., it's only the companies that are serious about this business and serious about their client base that are still here."
The JOBS Act Effect
Michael Cairns: "We're an Internet-based company. Our mantra all along was to be scalable without a lot of humans. A lot of our processes are system-based, automated. I don't think it will have that much of an effect on our core business."
City Index Acquisition
Michael Cairns: "It has given us the ability to expand our global presence and get our foot in the door in places where we weren't before."
How to Grow Your Business
Michael Cairns: "The way we approached the business was very different from a lot of our competitors. There were certain advantages in the way that we started. The way we started has helped us the way technology has developed over the years.
"When we first started, we focused on technology rather than throwing people at a problem. We looked at, 'Where do we want to be in three to four years, and how do we get there?'
"The one thing that stuck in our mind was [that] we needed to be scalable. There are obviously a lot of clients out there and a lot of opportunity out there, but the only way to get it is to use technology and not to have 500 people to do the job of a process on a computer. We set ourselves up more as an Internet company, a technology company, and basically morphed.
"To me, it all comes down to scalability. FX Solutions, before our acquisition to City Index, was a global business ran out of New Jersey with less than 100 employees. Some of our competitors, both in the U.S. and overseas, have multiple hundreds of employees. Some have over 1,000 -- to run the same type of business!
"Let's say you have 10,000 clients and you can't take anymore. You want to be able to have 100,000 clients or 200,000 clients and not skip a beat. Basically focusing on technology and core systems that are robust.
"The fact that the client can deposit funds, withdraw funds, check trading history, [and] check margin requirements [online] means the client does not have to lift a phone and call someone who we have staffed in our office 24 hours a day for that specific purpose. If they can do it online, it increases the scalability of our business."
Always Seeking Quality Staff
Michael Cairns: "We're always on the lookout for quality staff. We're committed to the U.S. market, as well as all the markets we're in."
New Regulation: Good or Bad?
Michael Cairns: "You can look at it two ways: from an opportunity perspective, the reason why a lot of companies pulled out of the U.S. was because of the reduction in leverage. If you make your money through spread, then obviously the reduction in leverage will have an impact on your flow and thus your revenue.
"A lot of companies probably weigh the revenue side against the capital requirements. To operate in the U.S., you're talking in the middle of $20 million, and that's just to be here. In total, you're probably talking about $30 million. So it's a lot of money to commit to your business.
"I'm in favor of regulations. FX Solutions has been very conservative and stringent with regard to regulations. Anything that makes the client more comfortable, and gives him a sense of peace of mind that the people they're trading with are heavily regulated and their funds are safe, [will give you] a long-term advantage in this business."
Posted in: FX Solutions, Michael Cairns