KUCHING, MALAYSIA, June 15, 2022 - (ACN Newswire) - Sarawak Consolidated Industries Berhad (SCIB), a civil engineering specialist, is pleased to welcome a new batch of trainees from Institut Latihan Perindustrian Kota Samarahan (ILPKS), Sarawak, to the Company for physical training as part of the industrial training programme in their final year.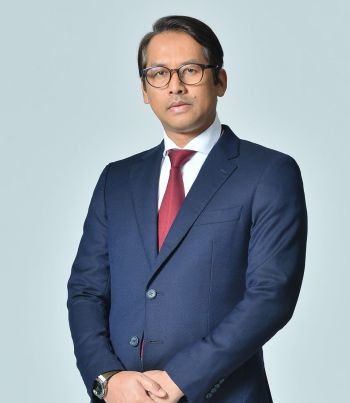 Rosland bin Othman, Managing Director and Chief Executive Officer of SCIB
ILPKS was established by the Department of Manpower under the Ministry of Human Resources in 1999, to meet the needs of Malaysia's skilled workforce by providing vocational training at the intermediate level with specialisation in high-tech fields and in-line with the need for technological developments in the manufacturing sector.
The trainees were accepted into the programme following a Memorandum of Understanding (MoU) signed between the SCIB and ILP Kota Samarahan in October 2020. The MoU gives opportunities for industrial students to undergo training; offers industrial instructors places for industrial attachment training; offer job opportunities to qualified Institut Latihan Jabatan Tenaga Manusia graduates and offers short-term courses to SCIB employees who want to upgrade their skills.
At the ILPKS Convocation Ceremony today, Managing Director and Chief Executive Officer of SCIB, Encik Rosland bin Othman, said, "Professional management on human capital is what we strive to do in SCIB. The younger generations are the future of any institution and even the country and that is why we must focus on the youth as they are the foundation of our society."
"We provide them with a platform to learn and grow, thus giving them better understanding of their craft and the industry. Employment shall be given to promising students as well. We also believe that providing opportunity for our employees to expand their knowledge, expertise and experience with the course."
Over the years, SCIB has trained approximately 179 trainees with specific skillsets such as engineering, accounting, business management and construction, while pursuing their certification, diploma and degree. These skillsets allowed the trainees to be employed in their chosen careers. Several trainees had the opportunity to be a part of the SCIB family.
Sarawak Consolidated Industries Bhd: 9237
SCIB
,
scib@scib.com.my
,
http://scib.com.my
Source: Sarawak Consolidated Industries Berhad
Copyright 2022 ACN Newswire . All rights reserved.
Ad Disclosure: The rate information is obtained by Bankrate from the listed institutions. Bankrate cannot guaranty the accuracy or availability of any rates shown above. Institutions may have different rates on their own websites than those posted on Bankrate.com. The listings that appear on this page are from companies from which this website receives compensation, which may impact how, where, and in what order products appear. This table does not include all companies or all available products.
All rates are subject to change without notice and may vary depending on location. These quotes are from banks, thrifts, and credit unions, some of whom have paid for a link to their own Web site where you can find additional information. Those with a paid link are our Advertisers. Those without a paid link are listings we obtain to improve the consumer shopping experience and are not Advertisers. To receive the Bankrate.com rate from an Advertiser, please identify yourself as a Bankrate customer. Bank and thrift deposits are insured by the Federal Deposit Insurance Corp. Credit union deposits are insured by the National Credit Union Administration.
Consumer Satisfaction: Bankrate attempts to verify the accuracy and availability of its Advertisers' terms through its quality assurance process and requires Advertisers to agree to our Terms and Conditions and to adhere to our Quality Control Program. If you believe that you have received an inaccurate quote or are otherwise not satisfied with the services provided to you by the institution you choose, please click here.
Rate collection and criteria: Click here for more information on rate collection and criteria.