Bursa Securities waives need for Group to submit regularisation plan
PETALING JAYA, Malaysia, June 13, 2022 - (ACN Newswire) - Malaysian Genomics Resource Centre Berhad
MGRC
0155), a leading genomics and biopharmaceutical specialist, is pleased to announce that it is uplifted from being classified as an affected listed corporation effective 13 June 2022.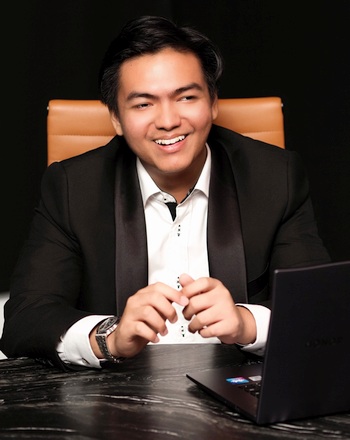 Azri Azerai, Executive Director of Malaysian Genomics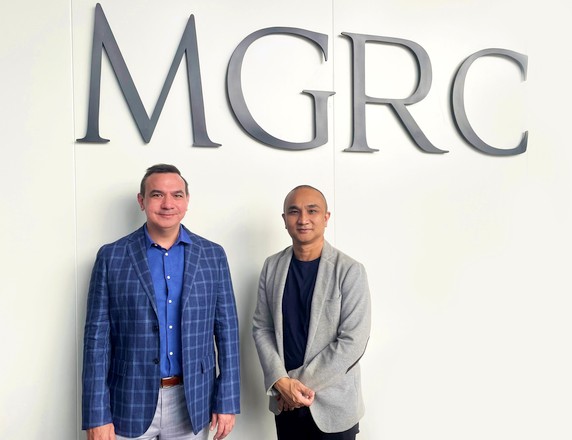 Sasha Nordin, CEO and Dato' Alvin Nesakumar, Executive Director of Malaysian Genomics [L-R]
This followed the decision by Bursa Securities Malaysia Berhad to grant the Group a waiver in submitting a regularisation plan after being classified as an affected listed corporation pursuant to Rule 8.03A of the Listing Requirements. Bursa Securities had made the classification according to Rule 8.03A on 24 December 2019 and Malaysian Genomics had submitted an application seeking approval to exempt the Group from submitting a proposed regularisation plan on 24 March 2022. The waiver was granted on 10 June 2022.
Encik Azri Azerai, Executive Director of Malaysian Genomics, said, "I am extremely thankful to the team for working diligently to get Malaysian Genomics out of the affected issuer classification status and welcome this news from the regulator. Our diversification into biopharmaceutical services, in particular the distribution of immunotherapy and cell therapies, has supported the financial performance of the Group. I believe that we can grow together, as a team."
In a recent announcement on its 3Q 2022 performance, Malaysian Genomics reported a profit before tax (PBT) of RM1.96 million compared with PBT of RM0.2 million in 3Q 2021. Earnings per share (EPS) stood at 1.60 sen for 3Q 2022 compared with EPS of 0.19 sen in the corresponding quarter of the previous financial year.
Mr. Sasha Nordin, Chief Executive Officer of Malaysian Genomics said, "We will continue to seek opportunities through collaborations and partnerships targeting new consumer and market segments, including those beyond Malaysia, as we strive to widen our reach and capitalise on heightened awareness on health issues across the region and farther afield. We look forward to introducing new products and markets in the near future."
Dato' Alvin Nesakumar, Executive Director of MGRC, said, "As we have shared before, we are also moving towards offering our products and services through adopting a business-to-consumer strategy to complement our business-to-business approach because trends are changing and technology enables us to reach out directly to consumers. This new approach will give us better insight into what the market needs."
Malaysian Genomics Resource Centre Berhad:
http://www.mgrc.com.my/
Malaysian Genomics Resource Centre Berhad: 0155 /
MGRC
[RIC: MGRC:KL] [BBG: MGRC:MK]
Source: Malaysian Genomics Resource Centre Berhad
Copyright 2022 ACN Newswire . All rights reserved.
Ad Disclosure: The rate information is obtained by Bankrate from the listed institutions. Bankrate cannot guaranty the accuracy or availability of any rates shown above. Institutions may have different rates on their own websites than those posted on Bankrate.com. The listings that appear on this page are from companies from which this website receives compensation, which may impact how, where, and in what order products appear. This table does not include all companies or all available products.
All rates are subject to change without notice and may vary depending on location. These quotes are from banks, thrifts, and credit unions, some of whom have paid for a link to their own Web site where you can find additional information. Those with a paid link are our Advertisers. Those without a paid link are listings we obtain to improve the consumer shopping experience and are not Advertisers. To receive the Bankrate.com rate from an Advertiser, please identify yourself as a Bankrate customer. Bank and thrift deposits are insured by the Federal Deposit Insurance Corp. Credit union deposits are insured by the National Credit Union Administration.
Consumer Satisfaction: Bankrate attempts to verify the accuracy and availability of its Advertisers' terms through its quality assurance process and requires Advertisers to agree to our Terms and Conditions and to adhere to our Quality Control Program. If you believe that you have received an inaccurate quote or are otherwise not satisfied with the services provided to you by the institution you choose, please click here.
Rate collection and criteria: Click here for more information on rate collection and criteria.