Bilgi aka dezabel releases his single "When it comes to you" on Valentine's Day as an ode to friendship and love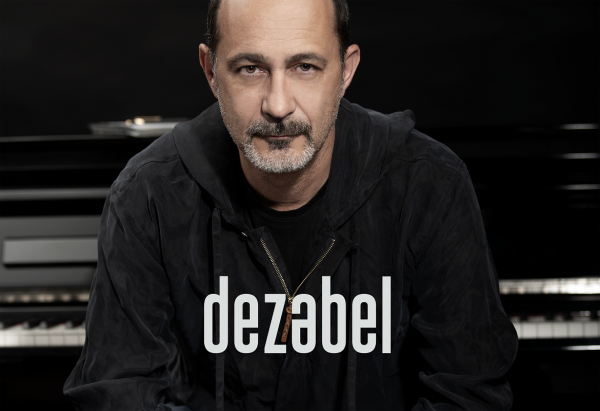 Released on the internationally celebrated day of love, February 14th, Bilgi, aka dezabel's new single "When it comes to you" is an ode to love, friendship, trust and being understood. It's a beautiful, romantic song featuring mesmerizing vocals and remarkable songwriting by the talented songwriter and producer from Switzerland. dezabel has been active in the music industry right after gaining his musical degree back in the '90s from the ACM (The Academy of Contemporary Music) and continues to build up his knowledge in Songwriting and Music Production at Berklee College of Music.
In his latest single "When it comes to you", dezabel mixes pop, jazz, soul, and electronica to create a heartwarming track. The laid back grooves and captivating melodies in the song, leave the listener wanting for more. The song's sensual mood and romantic overtones make it perfect to light up the atmosphere. It describes a heart-warming story of finding comfort in a trusted partner that is always there for you regardless of what you are going through. Someone who understands you and makes you feel like you can do anything you want to. It has a sincere and hard-hitting vibe that is sure to string the right chords of the heart.
Over the years of his presence in the music industry, dezabel has mastered the craft of songwriting and producing. He has collaborated with some of the leading songwriters from the US and the UK. His magical compositions of Pop, R&B, trap and electronic Pop music have garnered him a loyal fanbase from around the world, in addition to great feedback from the critics. He aims to write sophisticated music that has a commercial vibe yet stands out from the rest with its own unique aura. His previously released single "Another Drink" was also well received by fans and critics alike. The song was a sublime dream-pop with some influences of electronic music and R&B, or as dezabel describes it, "It's a bit like Zurich meets L.A."
dezabel's music will be loved by those who're fans of artists like Dua Lipa, Halsey, Zara Larsson, and Sabrina Claudio.
More information about dezabel can be found on his official website www.dezabel.com/.
Media Contact
Company Name: Audeo Productions
Contact Person: Bilgi Sakarya
Email: Send Email
Country: Switzerland
Website: www.dezabel.com
Press Release Distributed by ABNewswire.com
To view the original version on ABNewswire visit: Bilgi aka dezabel releases his single "When it comes to you" on Valentine's Day as an ode to friendship and love
View Comments and Join the Discussion!