Are You Looking At The Global Parental Control Market? You should be...
Its no puzzle why the market is continuing to grow and grow...
Parents are more worried about their children using social media and technology than drugs, alcohol or smoking, according to new research.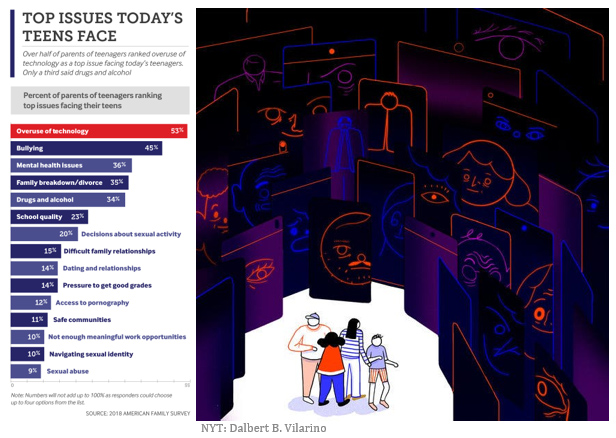 NYT: Dalbert B. Vilarino
Take a look at some headlines from around the globe:
"Why parents fear tech more than drugs, alcohol and sexual activity for their teenagers."
https://www.deseretnews.com/article/900043118/why-parents-fear-tech-more-than-drugs-alcohol-and-sexual-activity-for-their-teenagers.html
"Kids and Life Online: Are Parents' Fears Warranted?"
https://www.huffpost.com/entry/kids-and-life-online-are_b_4324256
"Parents fear children getting addicted to Facebook"
Four out five parents think their children could get addicted to Facebook, and a third think the internet is a danger, new research suggests
https://www.telegraph.co.uk/technology/news/8614731/Parents-fear-children-getting-addicted-to-Facebook.html
"Parents see online dangers"
https://www.washingtontimes.com/news/2014/nov/12/parents-and-internet-parents-see-online-dangers/
"Parents fear social media and technology more than drugs, alcohol or smoking"
https://www.abc.net.au/news/2018-03-11/parents-fear-social-media-tech-more-than-drugs-alcohol-smoking/9535712
Take a look at the global market size projections for the Parental Control Market:
Global Parental Control Market Will Reach USD 3.3 billion by 2025: Zion Market Research
According to the report, global parental control market was valued at around USD 1.4 billion in the year 2016 and it is expected to reach approximately USD 3.3 billion by 2025. The global parental control market is expected to exhibit a CAGR of over 11.5% between 2017 and 2025.
Market Report Highlights:
- Increased access to multiple internet-enabled devices to children is the key factor driving the parental control market.
- Growing internet and mobile communication infrastructure along with increasing household ownership of internet-connected media devices are expected to drive the parental control market.
- Increasing cases of cyberbullying have increased the demand for the parental control market.
- The cloud segment accounted for over 22.5% in 2016.
- The android segment is expected to be the fastest-growing segment of the market over the forecast period.
- The increased use of smartphones and tablets has increased the ways children can access violent or inappropriate materials thus triggering the parental control market.
- The growing demand for high-end technology solutions and increased use of smart gadgets in North America has increased the demand for the parental control market.
- Latin America and the Middle East & Africa account for least market share compared to other regions in 2016
- North America held the largest market share in 2016 and is expected to dominate the parental control market in the future years
Take a look at the global market size projections for the Video Streaming Market:
The global video streaming market size is anticipated to reach USD124.57 billion by 2025
The global video streaming market size is anticipated to reach USD124.57 billion by 2025, according to a new report by Grand View Research, Inc., registering a 19.10% CAGR during the forecast period. Globally, rising demand for on-demand video and extensive growth of online video are key drivers of the market. In addition, increasing demand for high-speed Internet connectivity acts as an advantage for the market.  
Growing adoption of smartphones, in combination with extensive range of high-speed Internet technologies such as 3G, 4G, and LTE, has resulted in increasing growth of data. Audio and video traffic across the globe has boosted consumption of Internet data.  
This is why you should be looking at Grom Social Enterprises (GRMM):
It is the key piece of the puzzle in this Massive & Expanding Market!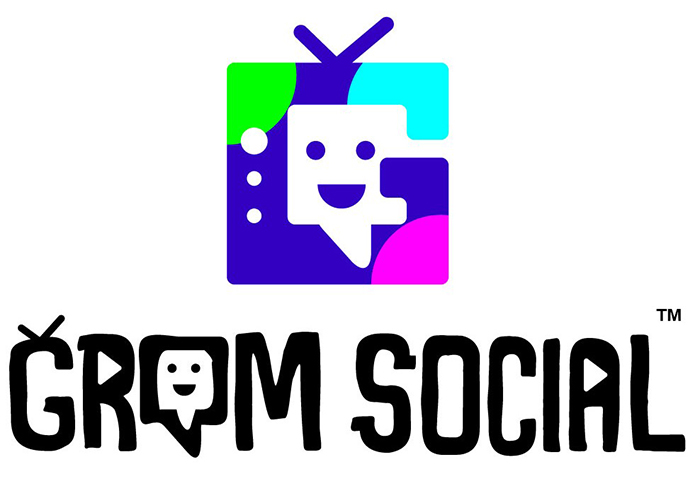 It checks off all the boxes and pieces the puzzle together...
QUESTION:How do parents monitor their children's activity online?
ANSWER: Via Grom's all-in-one award winning "MamaBear" app.
Here's how it works...
Once a child signs up for Grom Social, their parent will receive an email instructing them to download Grom's parenting app,"MamaBear".
- Leading edge family communication hub
- Communicate, locate, organize and protect
- Available on iTunes and Google Play
- Social media monitoring features
- Family mapping alerts
- Cyber threat alerts aimed at children
- Reputation management
- Freemium or Subscription Model Available
About Grom Social Enterprises, Inc.
Grom Social Enterprises (OTCQB: GRMM), developer of Grom Social, the leading social media platform for kids and original children's entertainment content provider, is introducing the GROM app, a fully COPPA-compliant social networking app that lets kids ages 5-16 safely create, share, engage and have fun with friends.
GROM combines the most popular features of some of today's leading social networks, Facebook, YouTube and Snapchat, in one rich and vibrant kid-friendly destination with the industry's most powerful safety measures. With the GROM app, kids can create their own customized "Gromatar" profiles and interact with others through direct messaging that includes liking/commenting, drawing, photo sharing, and more. GROM is the only COPPA-certified app that gives children the ability to create and record original videos using a range of face filters and effects as well as access to over 1,000 hours of exclusive videos on demand.
What Grom Social Enterprises Does
Grom Social Enterprises is a media, technology, and entertainment company. The company's core focus is the delivery of quality kid-safe content to children ages 5 to 16. Moreover, the delivery of this content is done in a safe and secure environment that is easy for parents to monitor. 
The GRMM platform is second to none when it comes to entertainment and security for children in an online world. Available through both its website and mobile application, the platform provides children with several benefits, including:
- Engaging Children's Videos – Grom produces 5 new shows weekly of original content not found anywhere else. It's wholly owned subsidiary Top Draw Animation (TDA), , a world class animation studio that provides high quality, child-focused video content to some of the largest media companies in the world. 
- Social Capabilities – Grom Social is the branded social platform at GRMM. This platform allows children to safely interact with other children of their ages without the fear of predators targeting children via networks geared toward audiences of all ages. 
- An Education On Positive Digital Citizenship - Through interaction with Grom Social, children learn about good digital citizenship, including who to be friends with, what to share, and more. https://gromsocial.com/
GRMM Revenue
In the past 12 months, Grom Social generated revenue of approximately $8.6 million. The majority of this revenue ($7.8 million) was the result of the company's Top Draw Animation arm. The company also generated $800,000 through its educational offering. 
This is significant considering that the company is trading with a market cap of just around $34 million. Considering a market cap that is only about four multiples of revenue, it's easy to make the argument that this stock is highly undervalued compared to its peers in the sector. 
Final Thoughts
Grom Social is a stock that's well worth looking into. As children's video content consumption habits become more fragmented, parents are finding it harder and harder to keep track of what their children are watching online. Moreover, the world's active interest in social media leaves many children susceptible to unthinkable dangers. 
GRMM is creating solutions to these problems, giving parents the peace of mind that they need while offering children a compelling online experience. With the company already generating annual revenue that adds up to nearly a quarter of its market cap, this highly valued stock represents an opportunity that's hard to ignore.

Disclaimer:
Except for the historical information presented herein, matters discussed in this release contain forward-looking statements that are subject to certain risks and uncertainties that could cause actual results to differ materially from any future results, performance, or achievements expressed or implied by such statements. WFM, Inc. is not registered with any financial or securities regulatory authority and does not provide nor claims to provide investment advice or recommendations to readers of this release. For making specific investment decisions, readers should seek their own advice. For full disclosure, please visit: http://wwfinancial.com/legal-disclaimer/.
Contact:
WFM Communications
Phone: 954.360.9998