Lingerie Fighting Championships Goes Hollywood
LAS VEGAS, May 21, 2019 (GLOBE NEWSWIRE) -- via OTC PR WIRE -- As Lingerie Fighting Championships, Inc. ("LFC") (OTC:BOTY) prepares for LFC27: Sexy, Nerdy, Inked & Curvy, the second of six events in Las Vegas this year, LFC Films has announced a deal with Moxie Motion Pictures and 20th Century Fox to produce a mini-series about female gladiators entitled 'Gladiatrix: Crescent Moon'.

"I'm very excited to begin production," CEO Shaun Donnelly says of the series which is expected to feature several LFC stars in supporting roles. "Fans will get to see another side of their favorite fighters."
Billboards for the announced series have already gone up in Hollywood and the series has received an offer from a major streaming television platform.
In the meantime Lingerie Fighting Championships 27 will take place this Friday night at 8pm at the Neonopolis in Las Vegas on historic Fremont Street. It will be the league's first outdoor event and first to take place in a ring rather than a cage. Admission is free.
"This will be a great opportunity for fans who haven't seen one of our events live before to come and check it out and get autographs with the fighters afterwards," Donnelly says.
The company also recently signed a deal with Digital Mind State to launch an LFC podcast channel on iHeart Radio. The flagship show will be hosted by veteran podcast host Michael Larkin of the Mike on the Mic show and will feature guests ranging from LFC fighters and coaches to ring girls, promoters, photographers and even some of the league's most devoted fans.
"I'm really excited about all the opportunities ahead of us," Donnelly says. "It's going to be a very big year." 
About Lingerie Fighting Championships Inc.
Lingerie Fighting Championships Inc. is a sports entertainment company focused on producing unique mixed martial arts events for live audiences and television viewers featuring attractive female fighters.
For more information please visit www.lingeriefc.com.  
Forward Looking Statements
This release contains certain "forward-looking statements" relating to the business of the Company. These forward-looking statements are often identified by the use of forward-looking terminology such as "believes," "expects," "anticipates" or similar expressions. Such forward looking statements involve known and unknown risks and uncertainties that may cause actual results to be materially different from those described herein as anticipated, believed, estimated or expected. Investors should not place undue reliance on these forward-looking statements, which speak only as of the date of this press release. The Company's actual results could differ materially from those anticipated in these forward-looking statements as a result of a variety of factors, including the Company's ability to deliver the content as described in this press release, to generate revenue from the agreement described in this press release and to enter into distribution agreements with cable and satellite systems with sufficient viewership to generate revenue from the program.
The public filings of LFCmay be accessed at the SEC's Edgar system at www.sec.gov. Statements herein are as of the date of this press release and should not be relied upon as of any subsequent date. LFC cautions readers not to place reliance on such statements. Unless otherwise required by applicable law, LFC does not undertake, and LFC specifically disclaims any obligation, to update any forward-looking statements to reflect occurrences, developments, unanticipated events or circumstances after the date of such statement.
Source: Lingerie Fighting Championships, Inc.
Contact: (702) 527-2942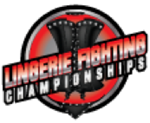 View Comments and Join the Discussion!