KeyW Awarded $57 Million Task Order to Support Army Knowledge Management Solutions Program
HANOVER, Md., May 15, 2019 (GLOBE NEWSWIRE) -- The KeyW Holding Corporation (NASDAQ:KEYW) today announced a five-year, $57 million task order to support the Army Data Architecture Content Knowledge Management Solutions program. Under this new business contract, KeyW will deliver data-centric content management and knowledge management solutions to the Army.

"KeyW is thrilled to bring our capabilities to bear on this important Army mission," said Kirk Herdman, executive vice president, Corporate Strategy and Business Development. "This award validates our ability to provide mission-essential IT solutions to a key customer, and we look forward to building on our reputation as a leading provider of knowledge management solutions."
About KeyW
KeyW is an innovative national security solutions provider to the Intelligence, Cyber, and Counterterrorism communities. KeyW's advanced technologies in cyber; intelligence, surveillance and reconnaissance; and analytics span the full spectrum of customer missions and enhanced capabilities. The company's highly skilled workforce solves complex customer challenges such as preventing cyber threats, transforming data to actionable intelligence, and building and deploying sensor packages into any domain. For more information, please visit www.KeyWCorp.com or follow @KeyWCorp on Twitter.
NOTICE TO INVESTORS ABOUT THE PROPOSED TENDER OFFER FOR KEYW SHARES: KeyW and Jacobs Engineering Group, Inc. ("Jacobs") entered into a definitive Agreement and Plan of Merger on April 21, 2019 (the "Merger Agreement"), providing for the acquisition of all of the shares of KeyW common stock for $11.25 per share. Pursuant to the terms of the Merger Agreement, Atom Acquisition Sub, Inc., a wholly-owned subsidiary of Jacobs ("Purchaser") will conduct an all-cash tender offer for 100% of KeyW's common stock (the "Offer") and, subject to the successful completion of the Offer, Merger Sub will merge with and into KeyW (the "Merger") resulting in KeyW becoming a wholly owned indirect subsidiary of Jacobs. The Offer for the outstanding shares of KeyW has not yet commenced. This announcement is for informational purposes only and is neither an offer to purchase nor a solicitation of an offer to sell shares of KeyW, nor is it a substitute for the tender offer materials that Jacobs Purchaser will file with the U.S. Securities and Exchange Commission (the "SEC") upon commencement of the Offer. At the time the Offer is commenced, Jacobs and Purchaser will file tender offer materials on Schedule TO, and KeyW will file a Solicitation/Recommendation Statement on Schedule 14D-9 with the SEC with respect to the Offer. THE OFFER MATERIALS (INCLUDING AN OFFER TO PURCHASE, A RELATED LETTER OF TRANSMITTAL AND CERTAIN OTHER TENDER OFFER DOCUMENTS) AND THE SOLICITATION/RECOMMENDATION STATEMENT WILL CONTAIN IMPORTANT INFORMATION. HOLDERS OF SHARES OF KEYW COMMON STOCK ARE URGED TO READ THESE DOCUMENTS WHEN THEY BECOME AVAILABLE BECAUSE THEY WILL CONTAIN IMPORTANT INFORMATION THAT HOLDERS OF KEYW COMMON STOCK SHOULD CONSIDER BEFORE MAKING ANY DECISION REGARDING TENDERING THEIR SHARES. The Offer to Purchase, the related Letter of Transmittal and certain other tender offer documents, as well as the Solicitation/Recommendation Statement, will be made available to all holders of shares of KeyW at no expense to them. In addition, KeyW and Jacobs file annual, quarterly and special reports and other information with the SEC.
Investors and security holders may obtain free copies of the tender offer materials and the Solicitation/Recommendation Statement (when available) and other documents filed with the SEC by KeyW or Jacobs through the website maintained by the SEC at http://www.sec.gov, KeyW's website at keywcorp.com or Jacobs' website at Jacobs.com. In addition, the documents (when available) may be obtained free of charge by contacting the investor relations department of KeyW or Jacobs.
Forward-Looking Statements: Statements made in this press release that are not historical facts constitute forward-looking statements within the meaning of the Private Securities Litigation Reform Act of 1995. Such statements include but are not limited to: statements about our future expectations, plans and prospects; and other statements containing the words "estimates," "believes," "anticipates," "plans," "expects," "will," "potential," "opportunities," and similar expressions. Our actual results, performance or achievements or industry results may differ materially from those expressed or implied in these forward-looking statements. These statements involve numerous risks and uncertainties, including but not limited to, our ability to ultimately realize revenue from bookings and awards reported in this press release, and those risk factors set forth in our Annual Report on Form 10-K for the year ended December 31, 2018 filed with the SEC on March 12, 2019 and other filings that we make with the SEC from time to time. Due to such uncertainties and risks, readers are cautioned not to place undue reliance on such forward-looking statements. In addition, there are various risks and uncertainties associated with the pending merger transaction between the Company and Jacobs Engineering Group, Inc., including the occurrence of any event, change or other circumstances that could give rise to the right of one or both of KeyW and Jacobs to terminate the definitive merger agreement between KeyW and Jacobs; the outcome of any legal proceedings that may be instituted against KeyW, Jacobs or their respective shareholders or directors; the ability to obtain regulatory approvals and meet other conditions to the consummation of the tender offer and the other conditions set forth in the merger agreement, including the risk that regulatory approvals required for the merger are not obtained or are obtained subject to conditions that are not anticipated or that are material and adverse to KeyW's business; a delay in closing the merger; business disruptions from the proposed tender offer and merger that will harm KeyW's business, including current plans and operations; potential adverse reactions or changes to business relationships resulting from the announcement or completion of the tender offer or merger; certain restrictions during the pendency of the tender offer or merger that may impact KeyW's ability to pursue certain business opportunities or strategic transactions; the ability of KeyW to retain and hire key personnel; and the business, economic and political conditions in the sectors in which KeyW operates. KeyW is under no obligation to (and expressly disclaims any such obligation to) update or alter its forward-looking statements whether as a result of new information, future events or otherwise, unless required by law.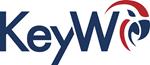 View Comments and Join the Discussion!