Urbanimmersive Announces Results of Annual General Meeting
LAVAL, Quebec, March 29, 2019 (GLOBE NEWSWIRE) -- Urbanimmersive Inc. ("Urbanimmersive," the "Corporation" or "UI") (TSX:UI) (OTC:UBMRF), the real estate content marketing platform, announces that all of the nominees proposed as directors and listed in the Company's management proxy circular for 2019 were elected as directors at the Company's annual general meeting held in Laval, Quebec, on March 29, 2019. Shareholders also approved the appointment of Raymond Chabot Grant Thornton as the auditor of the Company for the ensuing fiscal year.

The elected directors of the Company are as follows:
James McDonald
Jean-François Grou
Simon Bédard
Judith Brosseau
Éric Charbonneau
Ghislain Lemire
The corporation announces that the Board of directors has approved the grant of 1,230,000 stock options to directors, officers and employees.
Stock options have been granted to directors and officers Mr. James McDonald, Chairman of the board and director, Mr. Jean-François Grou, Mrs. Judith Brosseau and Mr. Simon Bédard, directors, Mr. Ghislain Lemire, President and Chief Executive Officer and director, and Mr. Martin Thibault Interim CFO and COO of Urbanimmersive Inc. Stock options have also been granted to employees of Urbanimmersive Inc and to consultants. Each stock option was issued as of March 29, 2019, and entitles the holder to purchase one common share of the Corporation at a price of $0.075 per common share.
About Urbanimmersive
Urbanimmersive is a content provider marketplace for real estate professionals. The Company connects real estate professionals, photographers and writers in order to simplify and optimize original content production workflow. Urbanimmersive enables its customers to leverage their marketing investment while increasing productivity, competitiveness, their web visibility, consumer engagement with their brand and ultimately, their revenue.
The TSX Venture Exchange does not accept responsibility for the adequacy or accuracy of this release.
Certain statements in this news release, other than statements of historical fact, are forward-looking information that involves various risks and uncertainties. Such statements relating to, among other things, the prospects for the company to enhance operating results, are necessarily subject to risks and uncertainties, some of which are significant in scope and nature. These uncertainties may cause actual results to differ from information contained herein. There can be no assurance that such statements will prove to be accurate. Actual results and future events could differ materially from those anticipated in such statements. These and all subsequent written and oral forward-looking statements are based on the estimates and opinions of the management on the dates they are made and expressly qualified in their entirety by this notice. The Company assumes no obligation to update forward-looking statements should circumstances or management estimates or opinions change. 
For more information, please contact:
Urbanimmersive Inc.
Ghislain Lemire
President & CEO
514-394-7820 X 202
ghislainlemire@urbanimmersive.com
www.urbanimmersive.com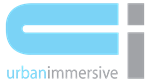 View Comments and Join the Discussion!