Hail The New B2Broker Website And Rebranding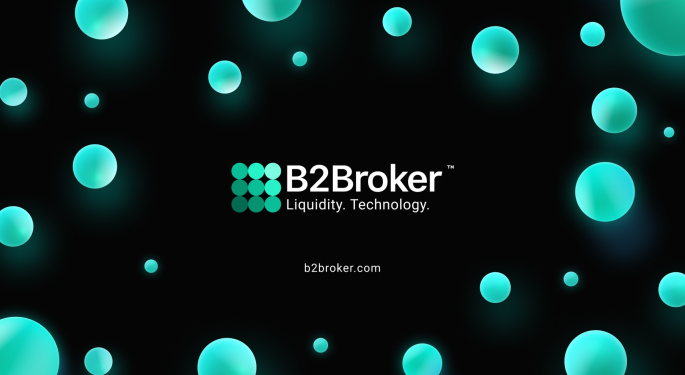 B2Broker always looks to the future and keeps up with the times to empower customers with up-to-date functionality. Hence, we have decided that it is high time for changes to be made. Based on our detailed strategy of further development and expansion, our company launched its new website and corporate branding. Implementation of our experience and the recent technological and analytical achievements makes it possible to move the company forward, surpassing our competitors effectively.
B2Broker – an international family with revolutionary goals
Our service always strives towards perfection, offering brokers and exchanges globally the opportunity to increase the efficiency of their businesses. Products offered by our company seek to expand our clients' customer bases, while new market participants obtain solutions that will expand their services worldwide.
Acting as a global provider of technology and liquidity, B2Broker has managed to successfully increase its influence throughout the world. We have established offices in Russia, Europe, and Asia, while the total number of institutional clients passed 200 within the 6 years that we have been operating. Our future development strategy points towards new goals that will provide customers with the most effective and beneficial solutions and grasp the leading role in the niche of liquidity providing.
Accepting New Global Challenges
The contemporary world has changed under the influence of the pandemic. Covid-19 showed how businesses could not expect and be prepared for such massive changes. The financial sphere faced multiple challenges as well.
The Covid-19 pandemic was named one of the key factors accelerating the Bitcoin bull market. Investors have become disappointed in traditional assets like stocks, and the essential financial revolution is about to happen in the near future.
Our company is pleased to respond to the international changes and accept up-do-date challenges. We need to adapt the services we provide to contemporary demands and give our customers the most beneficial solutions.
Since the start of the year we decided it was time for changes; therefore, the last year has been spent preparing a well-planned strategy of further development, clear understanding of company development vectors, innovative marketing and the development of analytical instruments. We have used our previous experience to adapt our solutions to modern changes and trends. The team of 15 experienced professionals has been working on our new website, implementing the corporate experience. They had been constructing a website as a complicated mechanism, being attentive to every smallest detail.
B2Broker Chief Operating Officer Evgeniya Mykulyak highlights that the website reflects the business in general, while during the recent two years significant changes have passed. The company has improved existing products, expanded its staff, conquered new markets, focused more on marketing, but the website has not undergone any updates. We understand that the website is among the most significant marketing instruments that allows a company to be competitive. In other words, websites are fully-functional digital 'offices' of every business, available to expand customers' base and attract business partners' attention.
We have made a profound analysis and now introduced the best website in the liquidity industry. According to our approach, a corporate website should provide core information about the company and products and in particular, place all necessary features and interfaces at a client's fingertips, as well as simplifying the sales process to exclude any possible difficulties. Our new website is the implementation of the stated ideas, while its design will reflect the company's stylistic preferences.
The name of our company, B2Broker, makes it easy to understand that we provide qualitative and beneficial business solutions to brokers, and that through the years the brokerage sphere has undergone some changes as well. We need our logo to correspond to those tendencies, reflecting our company's values and principal goals so that we are conducting a profound rebranding exercise.
A Few Words about Rebranding
Frida Kahlo once said 'I don't paint dreams or nightmares, I paint my own reality'. We needed rebranding to brightly illustrate our ideas and development vectors, making them clear for customers. A well-planned design shows our attitude to business solutions. B2Broker is not about general ideas – we are keen on making our products perfect in the smallest detail.
According to our new branding strategy, nine circles will illustrate nine groups of products suggested for customers. The color scheme and graphical ideas will reflect applicability and stability of our products. Every color used implements some symbols to convince customers subconsciously that our solutions are truly the best and effective for conquering the market.
That is important that all our products have obtained their own logos and branding; hence, we are ready to move forward, creating a massive unique ecosystem. Our products keep on developing to become more functional and progressive.
The Fifth Version. There is no future without it
The new website is our 5th version since 2014, while we are striving to offer customers the best solution from the viewpoint of design and functionality. Clients are able to switch between events, products, webinars, corporate news, and other sections within some seconds.
B2Broker website is available in 8 languages to make it possible for customers to understand the information in the most convenient way.
According to Artur Azizov, CEO B2Broker, 'After 6 year of successful operation, the company is on the threshold of a new era. The new website and new branding are oriented to reflect the evident pros of our products and globalization of business solutions'.
The company CEO highlighted new abilities for further growth and moving towards this set of goals. Getting the newly created masterpiece-like website and more distinctive brand, B2Broker is ready to take the industry throne, and keep developing to provide clients with the best ever solutions.
What Do We Offer?
B2Broker is considered among the top providers of crypto, FX, CFD liquidity and technological solutions for brokers and exchanges. Aside from crypto brokers and exchanges, the company cooperates with hedge funds, crypto funds, and other businesses interested in modern effective solutions. Our nine groups of products include:
White Label, MT4, and MT5;
Crypto, Forex, and CFD liquidity
B2Core
B2Trader
B2Margin
Investment platform that includes PAMM, MAM, and Copy Trading
Crypto Processing for merchants and enterprises
Turnkey Brokerage
Turnkey Exchange
Our history started with the B2Core product, while our last development is B2Margin. Furthermore, the company focuses on crypto liquidity, understanding that cryptocurrencies and the future are synonyms. The number of blockchain wallets globally exceeds 50 million, while investors regard virtual assets as more promising than stocks and even gold. The crypto industry is about to skyrocket, while B2Broker stays in-step with the times.
Despite its rapid expansion, the sphere of digital assets is still new and there are still questions. Our company has launched a series of educational webinars, helping business owners and managers to capitalize on investors' interest and the industry just keeps growing. Furthermore, brokers may find free educational materials based on our own experience. We are interested in rapid development of our clients.
Still have some questions? Contact our experts info@b2broker.net or find detailed answers on www.b2broker.com.
View Comments and Join the Discussion!
Posted-In: Press Releases