TradeUP's Users Enjoy Free Premium Data Feed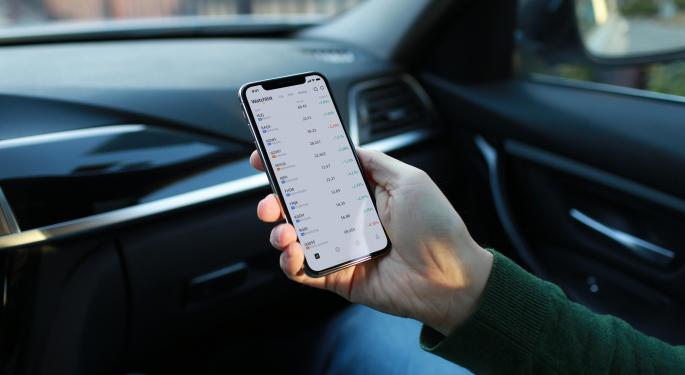 The zero-commission investing app TradeUP recently introduced free Level 2 market data powered by NYSE ArcaBook, allowing users access to a broader view of bids and asks for more than 8,000 U.S.-listed securities. This premium feature was offered for free – a gesture that echoes TradeUP's vision to empower the investing public by making a variety of resources easily accessible to users. Thousands of TradeUP's users have signed up for the feature and now enjoy real-time Level 2 market data.
Besides Level 2 market data, TradeUP recently added more time interval options to its market and price alerts. Users can now select "Once a day" or "Once only" when choosing alert frequency, giving them more capability to track market movement.
Launched in Jan 2020, TradeUP has gained popularity among millennials due to its clean and intuitive user interface and streamlined digital trading operations. Available via both web portal and mobile app, TradeUP performs biweekly updates to ensure it always addresses the needs and preferences of its users. Committed to helping users gain deeper market insights, TradeUP hosted a paper trading competition in April where participants were able to sharpen their trading skills in a simulated market environment. TradeUP currently has several promotions running, including a signup bonus and a deposit bonus.
Commissions Disclosure
Zero-fee or commission-free trading means $0 commission trading on self-directed individual cash or margin brokerage accounts that trade U.S. exchange-listed stocks and ETFs online. A $0.65 per contract fee applies to options trades. TradeUP also charges commission on Hong Kong stock trading. For more information, see our full pricing details: https://www.itradeup.com/pricing/commissions-us.
Brokerage services in TradeUP are offered by Marsco Investment Corporation. Download TradeUP in the Apple App Store or Google Play for free. For more information, please visit TradeUP's website: https://www.itradeup.com/. Marsco Investment Corporation is a registered brokerage firm at SEC (CRD:18483; SEC: 8-36754), a member of FINRA/SIPC and a member of DTC/NSCC, regulated by the US Securities and Exchange Commission and Financial Industry Regulatory Authority.
All investments involve risk, including possible loss of principal. Past performance of a security, market, or financial product does not guarantee future results. Electronic trading poses unique risks to investors. System response and access times may vary due to market conditions, system performance, and other factors. Market volatility, volume, and system availability may delay account access and trade executions. The contents of this article shall not be considered a recommendation or solicitation for the purchase or sale of securities, futures or other investment products.
View Comments and Join the Discussion!
Posted-In: Press Releases