DriveWealth And Wall Street Survivor Partner To Provide Investing Education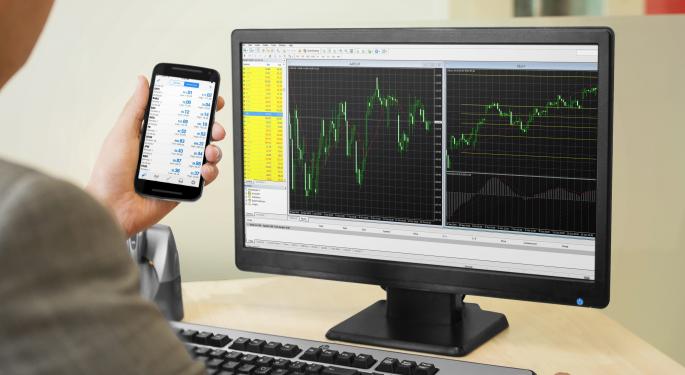 September 30, 2015 Chatham, NJ: DriveWealth is pleased to announce its partnership with Wall Street Survivor to provide investors with easy-to-understand financial education. Wall Street Survivor aims to make investing accessible and entertaining through their jargon-less video content and course material.
The Wall Street Survivor education platform provides new investors a means to learn the basics before they begin trading with a broker. They aim to make investing less intimating and use relatable scenarios to instill confidence. Courses cover topics such as debt management, budgeting, and creating an investing strategy.
Through their partnership, DriveWealth has made Wall Street Survivor's video content available on its investing app. The videos will provide new investors with an easy way to learn the fundamentals of trading and the stock market. A curated list of Wall Street Survivor's courses are also available for DriveWealth's users.
DriveWealth and Wall Street Survivor believe that learning wealth management skills and having the ability to invest is one of the best ways for individuals to prepare for the future.
"At Wall Street Survivor, we believe that investing is something that everyone should engage in to achieve financial freedom. Our goal is help people understand that, once you cut through all the jargon, investing can be simple," said Rory Olson, Founder and CEO of Wall Street Survivor. "We are excited about our partnership with DriveWealth. Together, we can provide investors worldwide with access to easy-to-understand financial education."
"At DriveWealth, the US Stock Market is for everyone. Through our partnership with Wall Street Survivor, we can provide people around the world with the ability to open a US brokerage account and the know-how necessary to use it," said Robert Cortright, Founder and CEO of DriveWealth, LLC.
About DriveWealth:
DriveWealth,LLC, member FINRA and SIPC, is a mobile and global full carrying broker dealer for retail investors and provides a low cost, easy-to-use investing platform to individuals worldwide. DriveWealth also partners with businesses around the world to offer its Brokerage as a Service platform, which will allow global financial institutions to give their clients access to US listed securities. www.drivewealth.com
About Wall Street Survivor:
Wall Street Survivor (WallStreetSurvivor.com) is on a mission to demystify investing and personal finance through interactive and comprehensive education. Jargon-free courses, paired with the web's best stock simulator, allow people to learn to invest and practice trading stocks in a risk-free way as well as how to manage their money. We have also developed several personal finance courses designed to teach the basics of building a household budget as well as to develop comprehensive goal setting techniques to ensure stability and success in one's financial life. Jumping head first into investing and managing your money can be frightening. Wall Street Survivor turns that fear into fun, while preparing people for a successful financial future.
Member of SIPC, which protects securities customers of its members up to $500,000 (including $250,000 for claims for cash). Explanatory brochure available upon request or at www.sipc.org.
Investment Products: Not a Deposit • Not FDIC Insured • No Bank Guarantee • Not Insured by any Federal Government Agency • May Lose Value.
DriveWealth is a mobile investing platform for individual investors that offers a selection of Exchange Traded Funds ("ETFs") and US listed stocks. DriveWealth also offers free educational content to help investors understand finance and investing basics.
You must be at least 18 years of age and comply with our "Know Your Customer" requirements in order to open a live investing account with DriveWealth.
There is no minimum account balance required to open a live investing account. Fees and Expenses associated with the DriveWealth platform include $2.99 ($4.95 in China) commission per transaction. There are no monthly minimum fees, or required ongoing minimum account balance. For non-resident aliens, there is a one-time tax verification fee of $5.00 (representing Form W-8BEN pass-through processing cost). View a full list of our fees at http://bit.ly/DWFees
All investing carries risk. Past performance is not indicative of future returns, which may vary. Investments in stocks and ETFs may decline in value, potentially leading to a loss of principal. Online trading has inherent risk due to system response and access times that may be affected by various factors, including but not limited to market conditions and system performance. An investor should understand such facts before trading. The risks associated with investing in international securities, including US-listed ADRs and ETFs that contain non-US securities include, among others, country/political risk relating to the government in the home country; exchange rate risk if the country's currency is devalued; and inflationary/purchasing power risks if the currency of the home country becomes less valuable as the general level of prices for goods and services rises.
Most inverse ETFs "reset" daily, meaning that these securities are designed to achieve their stated objectives on a daily basis. Their performance over periods longer than one day can differ significantly from the inverse of the performance of their underlying index or benchmark during the same period of time. This effect can be magnified in volatile markets, making it possible that you could suffer significant losses even if the long-term performance of the index showed a gain. While there may be strategies that justify holding these investments longer than a day, buy-and-hold investors with an intermediate or long-term time horizon should carefully consider whether these ETFs are appropriate for their portfolio.
Before investing in an ETF, an investor should consider the investment objectives, risks, charges, and expense of the investment company carefully. The prospectus contains this and other important information about the investment company. You should read the prospectus carefully before investing. You may obtain a copy of the prospectus at drivewealth.com/explore/products.
Symbols, images, price, and volume data which are shown within this website are for illustrative purposes only and do not constitute a recommendation by DriveWealth to buy or sell a particular security.
Brand logos are owned by the respective companies and not by DriveWealth. The use of a company's brand logo does not represent an endorsement of DriveWealth by the company, nor an endorsement of the company by DriveWealth, nor does it necessarily imply the existence of any contractual relationship.
Practice Accounts are available to all users risk free and at no cost to the user. Practice accounts are to be utilized for educational purposes only. Practice accounts are funded with virtual dollars, not real dollars, which means that a user can neither gain nor lose money.
DriveWealth communications emanating from its social media community are for informational purposes only and are not intended as an offer or solicitation for the purchase or sale of any financial instrument or as an official confirmation of any transaction.
Posted-In: Press Releases
View Comments and Join the Discussion!