#PreMarket Prep Guest List For The Week Of July 28, 2014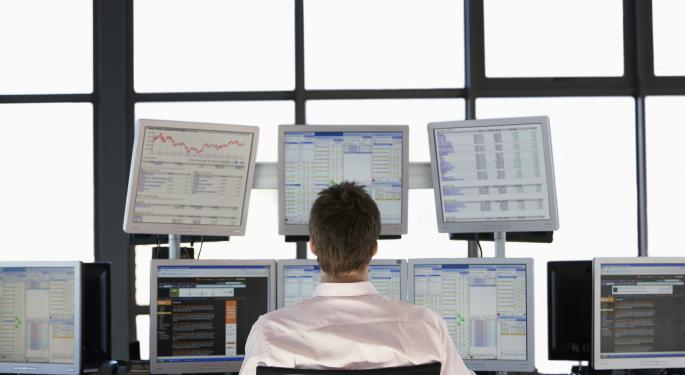 It will be another great week of old and new faces on Benzinga's #PreMarket Prep broadcast, sponsored by OptionsHouse.
There will be another book giveaway! But you have to tune in at 8:00 a.m. EST Monday-Friday here to find out which day.
Monday, July 28, 8:35 a.m.
Greg Michalowski (@gregmikeFX), President of GregMikeFX.com and Author of Attacking Currency Trends
Greg Michalowski has 28 years experience as a trader and financial analyst. His experience includes 10 years at Citibank, five years with Credit Suisse First Boston and 13 years with FXDD as a retail Forex broker.
9 a.m.
Alan Brochstein (@Invest420), Marketfy Maven and Author of "420 Investor"
Marketfy's Cannabis financial analyst will be be discussing the latest in the marijuana sector.
9:20 a.m.
Shane Parrish (@farnamstreet), Author of Farnam Street
Farnam Street has been featured in the The Wall Street Journal, The Financial Times and Forbes.
Tuesday, July 29 8:35 a.m.
Nic Chahine (@racernic), Creating income with options spreads
Nic Chahine will join the show every Tuesday to discuss the week's options outlook.
9 a.m.
Jeffrey Hirsch (@AlmanacTrader), Author of The Stock Trader's Almanac
Jeff joined the Stock Trader's Almanac organization as a market analyst and historian under the mentorship of his father, Yale Hirsch, in 1990 and became editor in chief some years later.
9:20 a.m.
Larry Doyle (@senseoncents), Author of Sense on Cents
In September 2012, Larry Doyle and a longtime associate founded DM Income Advisors, an investment advisory firm focused on generating a meaningful level of tax-exempt income.
Wednesday, July 30, 8:35 a.m.
Harlan Pyan (@AllAboutTrends), Co-Founder of All About Trends
All About Trends is a subscription-based newsletter service focused on helping individuals secure consistent profits in the market by trading what they see, not what they think, hear or fear.
9 a.m.
Phillip Streible (@PStreible), Senior Commodities Broker at RJO Futures
As a senior commodities broker, Phillip Streible's goal is to show clients how to anticipate, recognize and react to bull and bear market conditions through the use of technical analysis techniques that help them to define risk.
9:20 a.m.
Dan Cook (@Nadex_US), Director of Business Development at Nadex
Dan Cook started trading equities in the 90's before moving into futures and currencies in the 2000s. He's worked with hundreds of individuals as a coach and mentor, utilizing a technical approach to the markets with an absolute focus on risk management.
Thursday, July 31, 8:35 a.m.
Fari Hamzei (@HamzeiAnalytics), Founder of Hamzei Analytics
Fari Hamzei joins the show every Thursday, bringing his wealth of knowledge on aggressive equity options and index futures trends.
9 a.m.
Sheldon McIntyre (@hertcapital), Founder of 360° Virtual Advisor
Sheldon McIntyre founded 360° Virtual Advisors in 2010. He has more than 14 years of experience in the investment industry.
9:20 a.m.
Blake Morrow (@PipCzar), Chief Currency Strategist at Wizetrade
Blake Morrow has more than 18 years of trading experience, and has been a co-owner of a Dallas-based brokerage firm and LiquidTrader Technologies.
Friday, August 1, 8:35 a.m.
Ted Serbinski (@tedserbinski), Partner at Detroit Venture Partners
Ted Serbinski previously was co-founder and CTO of ParentsClick, acquired by Lifetime Television. He also is an internationally-recognized web architect, having worked with numerous Fortune 500 companies.
9 a.m.
Renato Santos (@RenaTrader), Full-Time Futures and Forex Trader
Renato Santos has been trading full-time for more than 10 years. He started trading stocks and then fell in love with options. Today, he trades futures.
View Comments and Join the Discussion!
Posted-In: Alan Brohstein Benzinga #PreMarket Prep Blake Morrow Dan Cook Fari Hamzei Greg MichalowskiPre-Market Outlook Trading Ideas Best of Benzinga