#PreMarket Prep Guest List For The Week of April 28, 2014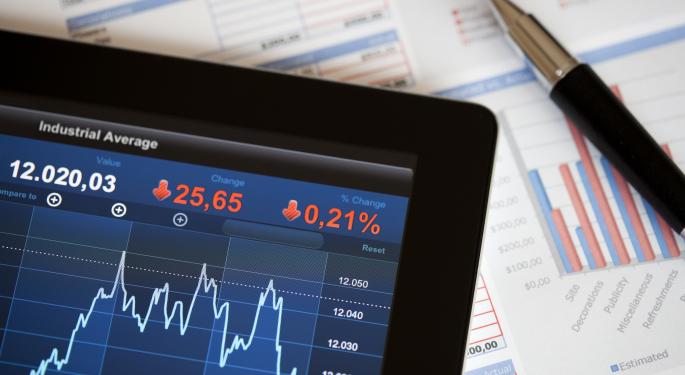 There is an interesting slate of guests for the week's #PreMarket Prep broadcast, sponsored by OptionsHouse.
Some recurring guest will be joining in, along with new voices who have yet to bring their market perspective to the audience.  
Tune into the show at 8:00 a.m. EST Monday-Friday here. 
Monday, April 28, 8:35 a.m.
Alan Brochstein (@Invest420), 420 Investor, Cannabis Financial Analyst
Marketfy's 420 Investor will be discussing the latest in cannabis stocks.
Tuesday, April 29, 8:35 a.m.
Nic Chahine (@racernic), Creating income with options spreads
Nic will join the show every Tuesday to discuss the week's options outlook.
9:00 a.m.
Sheldon McIntyre (@hertcapital), Founder, 360° Virtual Advisor
McIntyre founded 360° Virtual Advisors in 2010. He has over 14 years of experience in the investment industry.
Wednesday, April 30, 8:35 a.m.
Harlan Pyan (@AllAboutTrends), Co-founder of All About Trends
AAT is a subscription-based newsletter service focused on helping individuals secure consistent profits in the market by trading what they see, not what they think, hear or fear.
9:00 a.m.
Ryan Mallory (@shareplanner), Founder of SharePlanner
Specializes in swing trading strategies and is the founder of SharePlanner which he created to help and teach others on how to trade stocks better using multiple approaches and time frames.
Thursday, May 1, 8:35 a.m.
Fari Hamzei (@HamzeiAnalytics), Founder of Hamzei Analytics
Fari will join the show every Thursday, bringing his wealth of knowledge on aggressive equity options and index futures trends.
9:00 a.m.
Doug Kass (@DougKass), President of Seabreeze Partners Management
Until 1996, Kass was senior portfolio manager at Omega Advisors, a $6 billion investment partnership. Before that he was executive senior vice president and director of institutional equities of First Albany Corporation and JW Charles/CSG.
Friday, May 2, 8:35 a.m.
Joe Gits (@smainfo), CEO & Founder at Social Market Analytics
Joe is a pioneer in the emergence and growth of quantitative trading systems. He will join the show at the end of every week to discuss the under-the-radar stocks that travel on social media.
Posted-In: Alan Brochstein Doug Kass Fari Hamzei Joe Gits Nic Chahine Ryan Mallory Sheldon McIntyrePre-Market Outlook Best of Benzinga
View Comments and Join the Discussion!