#PreMarket Prep Guest List For The Week of April 14, 2014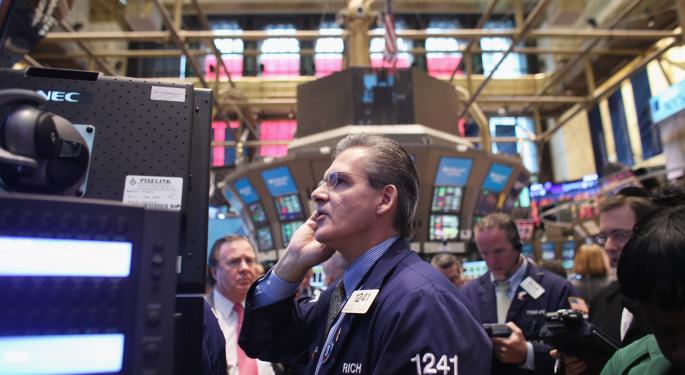 There is an interesting slate of guests for the week's #PreMarket Prep broadcast, sponsored by OptionsHouse.
Some recurring guest will be joining in, along with new voices who have yet to bring their market perspective to the audience.  
Tune into the show at 8:00 am EST Monday-Friday here. 
Monday, April 14, 8:35 a.m.
Alan Brochstein (@Invest420), 420 Investor, Cannabis Financial Analyst
Marketfy's 420 Investor will be discussing the latest in cannabis stocks.
9:00 a.m.
Dan Emmons (@CoderTrader), Independent Consultant
Trading, Hedging & Investing enthusiast, Passionate software developer. Most recently worked with DittoTrade in Chicago, IL as a Senior Software Developer with over a decade of market experience.
Tuesday, April 15, 8:35 a.m.
Nic Chahine (@racernic), Creating income with options spreads
Nic will join the show every Tuesday to discuss the week's options outlook.
9:00 a.m.
David Smith (@DavidSilvaSmith), Cash On Cryptocurrency
Smith has been immersed in bitcoin investing, trading, arbitrage, writing software and launching companies since 2013.
Wednesday, April 16, 8:35 a.m.
Harlan Pyan (@AllAboutTrends), Co-founder of All About Trends
AAT is a subscription-based newsletter service focused on helping individuals secure consistent profits in the market by trading what they see, not what they think, hear or fear.
9:00 a.m.
April Rudin (@TheRudinGroup), Wealth Marketing Strategist
UHNW/HNW expert, Next-Gen, Mult-Generation Communications, Financial Services, Asia Markets.
Thursday, April 17, 8:35 a.m.
Fari Hamzei (@HamzeiAnalytics), Founder of Hamzei Analytics
Fari will join the show every Thursday, bringing his wealth of knowledge on aggressive equity options and index futures trends.
9:00 a.m.
Andrew Keene (@KeeneOnMarket), Author of Trade to Win Using Unusual Options Activity, Volatility, and Earnings
Prior to founding KeeneOnTheMarket.com in 2011, Keene worked as a proprietary trader at the Chicago Board Options Exchange.
Friday, April 18
Markets are closed in observance of Good Friday.
Posted-In: Alan Brochstein Andrew Keene April Rudin Dan Emmons David Smith Fari Hamzei Nic ChahinePre-Market Outlook Best of Benzinga
View Comments and Join the Discussion!